Hero MotoCrop - Country Wide Customer Care Week Bangladesh!
Published On 16-Sep-2019 09:10am , By Raihan Opu
Hero is a popular motorcycle brand in Bangladesh. Hero is mostly popular for it's commuting motorcycles. Hero organized a "Customer Care Week" for their customers where the customers will be able to get free check up & service of their bikes.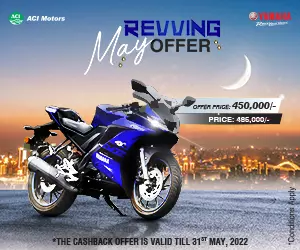 Hero MotoCrop was established 35 years ago in 1984(Source). Since then Hero produces over 90 million Hero motorcycle and scooters. Hero operates its business over 37 countries across Asia, Africa, South, and Central Americas. Currently has 7 manufacturing plant, where out of 5 are in the India and others two, 1 in Colombia and 1 in Bangladesh. Hero always thinks about their customer's service. So focus on their customer's service, Hero initiated a "Customer Care Week" all over the country across 169 service point. [su_note]*This customer care week has started on 15th September and it will end on 22nd September 2019"[/su_note]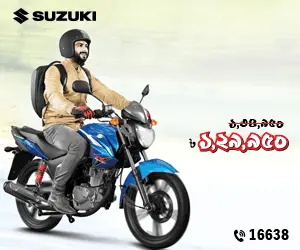 Hero and Hero Honda customers will get benefited from 2 future services upon purchase of 1 service. It means that customers will get to buy one service to get another service free. With this Hero also have an offer on spare parts and engine oil. On parts, they have 8% and on engine oil they have 5% discount this week.
On 14th September Mr. Abu Aslam, Chief Marketing Office, Niloy Motors inaugurates this customer service week with a press conference at the Tejgaon flagship showroom. Mr. Bodroddoza, The Head of Sales and The Head of Service was also present at the press conference. [su_button url="https://www.bikebd.com/hero-motocorp-limited-the-largest-two-wheeler-manufacturer/" target="blank" style="stroked" background="#b6200e" size="5" center="yes" icon="icon: motorcycle" text_shadow="0px 0px 0px #000000"]Also Read - History of HERO MotoCorp Limited [/su_button] In his speech, The Chief Guest of the event, Mr. Abu Aslam assured HERO customers that HERO will be providing superior service to care for their motorbikes and scooters just like they have done in the past to become a dependable brand that it is known to be today.
In addition to manufacturing high quality 2 wheeler, HERO's focus on providing after-sales service holds top priority on our business philosophy. As an extension of that philosophy, we have arranged the Customer Care Week in Bangladesh across the country. Everyone knows the importance of taking proper care of the motorcycle in order to achieve a safe and pleasurable experience from it. In that light, I invite all HERO and users to come to our service centers to benefit from our Customer Care Week running across the nation.
You might also be interested in