5000 BDT Cashback Offer On Every Hero Hunk 150!
Published On 03-Nov-2020 01:17pm , By Raihan Opu
5000 BDT Cashback Offer
Hero Hunk 150 is one of the popular bikes in a Bangladesh. Hero Bangladesh giving an exciting cashback offer on this model. Hero giving a 5,000/- BDT cashback on every purchase of Hero Hunk.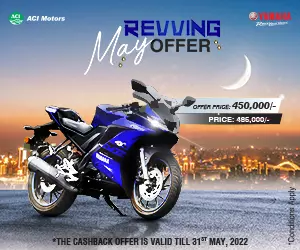 Hero Hunk 150 is one of the stylish and designed in 150cc segment in Bangladesh and it's one of the aggressive looking bikes in 150cc commuter segment.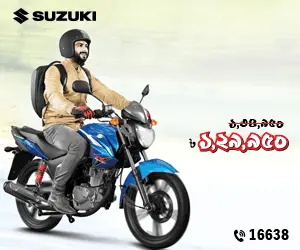 Hero Hunk 150 Bike Price
[table id=1282 /]
This bike is consist of a single cylinder, air cooled, ATFT featured 149.2 cc strong engine. Engine can produce highest power 14.2 BHP and highest torque is 12.8 NM. The net curb weight of the bike is 145 kilogram which consists a fuel tank with the capability to have 12.4 liter fuel in it.
In history Hero Hunk 150 was first launched October 2007. In that time it was popular for it's looks. When Hero first launched this bike they offered two variant one is Kick and other is Self starter.
In 2011 they developed this bike into two variant with a single disc varient and another with dual disc. They also developed the engine which is Advanced Tumble-Flow Induction Technology (ATFT) which the company claims will reduce emissions and increase fuel consumption.
With time they added more upgrades with the bike like digital speedometer, comfort seat, LED tail lights & added more colour options. But the chassis, suspensions and main design of this bike is same from the beginning.
But they added more color and graphics changes in features. Hero also add some features which is LED tail light, exhaust design. But now it is high time to change the design also.
COVID-19 is a big fact that people are interested in own transport. That's why Bikes and cycles are getting more popular day by day. Now this Hero Hunk 150 cashback offer will help every one a to get a new bike in this seasons.
You might also be interested in