Haojue Motorcycle | Free Registration Offer
Published On 26-May-2019 04:00pm , By Raihan Opu
Haojue giving free registration on their motorcycles for the Eid-Ul-Fitr. Haojue is a well known Chinese company. Recently they are gaining popularity for their good built and stylish bike.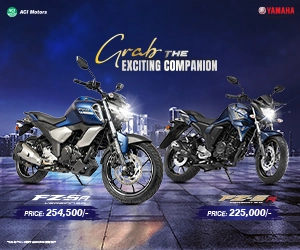 In this eid offer, Every Haojue customer will get 12,073/- tk as registration fee up to chand rat from today for 2 years. This offer is only available from "Today to Chand Rat". Two months ago Haojue participated in the 5th Dhaka Show 2019, Where they showed their upcoming motorcycle and also the available models in Bangladesh.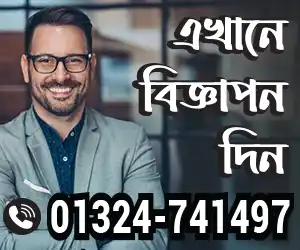 Haojue DR 160 Haojue DR 160 is a stylish and good looking product of Haojue. This bike looks and design what makes every people to get attraction. This bike is powered with 162 cc air cooled engine which can produce almost 15 BHP maximum power and 14 Nm maximum torque. This bike has a mileage of 45 KM per Litre (as claim by the company) and top speed about 120 km/h. This bike starting method is Electric and equipped with 6 gears-box. Price of Haojue DR160 is will be announced soon.
Haojue KA 135 Haojue KA 135 is a standard type bike of their brand. Its unique design and graphics attracts the buyers & is that what makes this bike attractable. Haojue KA 135 is equipped with air-cooled, 4 stroke and single cylinder with a 8.0 Kw power and 10.5 Nm Torque. Its mileage is about 50 km/l (as claim by the company). This bike has 5-speed manual gear attached with maximum speed about 110 km/h. Price of Haojue KA 135 is 1,31,000 BDT.
Haojue TR 150 Haojue TR 150 is one of the top quality cruiser bike in Bangladesh which is a product of Haojue. The cruiser bike is powered by 149cc engine which has 8.2 kw maximum power and 11.4 Nm torque. Price of Haojue TR150 1,62,000 BDT. In this Eid when every motorcycle company giving their best offer to the bikers, Haojue is also giving the chance to their buyers to buy the motorcycle within this offer. Lately but Haojue join the game of offers which is a free registration offer. This will help them to attract customers for their motorcycles. Thank You all.
To see the details Haojue Bike price in Bangladesh and Haojue showroom near you visit BikeBD.Com. Stay with us for more update motorcycle news.
Creating a value of life isn't easy. But creating life valuable is easy. So I tried to creating value and make an impact. I like to work in a team that is cooperative and helpful. I like to share my knowledge and skills for the betterment of the company. Always find out the opportunities and use in a proper way.
You might also be interested in