Haojue Cool 150 : New Chinese Motorcycle In Bangladesh
Published On 02-Jul-2014 04:56pm , By Shuvo
Haojue Cool 150 : New Chinese Motorcycle In Bangladesh
Went to Karnaphuli showroom in Tejgaon to help a friend of mine buy Yamaha FZS and stumbled into this, a new bike imported by them from China. The name of the brand is Haojue and the name of the product is Haojue COOL 150 !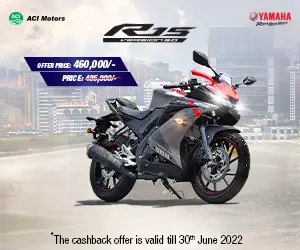 Couldn't test ride in their show room, because they don't allow for security purpose. If you really want to do test ride than you have to go to Karnaphuli Head office in HR Bhaban. They have an option to arrange for you to test ride the bike.
They launched the bike on 23rd June in Ruposi Bangla Hotel. Haojue is a brand of bike, manufactured by the SUZUKI makers in China. Haojue is the best seller bikes in China for last 12 years and holding best customer satisfaction index for 9 years consecutively. They are marketing SUZUKI and Haojue both in whole China and exporting Haojue to 70 countries and SUZUKI to Japan.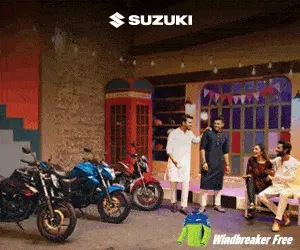 The company Haojue is a China brand which has collaboration with Japanese Suzuki."Which is really interesting. I wish Karnaphuli will be able to continue their reputation like when they launched Yamaha in Bangladesh.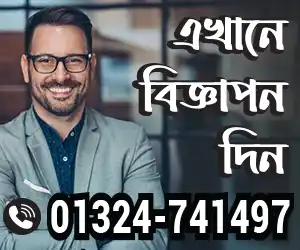 It looks good. Good thing is they didn't copy the look from any current Indian bikes. It is nice to see that they are trying to create their own identity. I think it looks comes close to Runner Turbo. The speedometer has a orange back light, equipped with a rev counter and a gauge to let to see the speed of the bike and the fuel gauge meter. Haojue COOL 150 also has a gear indicator.
This is where it is really competitive, It has a 150cc single cylinder air cooled engine which pumps out 11.2 BHP and 11.3 NM of Torque. It has a 5 speed transmission and equipped with a CDI Ignition. Same ranges bikes are in the market, I want to see Haojue will capture a good market share in this country.
The Haojue COOL 150 weighs 136 kg and has a 13.3 liter fuel tank. The company claims that the riders will get a mileage of 50 km/L. Good thing that this bike is equipped with both kick and self starter. There is a front mud guard fairing and front disc and rear drum brake.
Sadly however I couldn't hear the noise of the engine but hoping that it will be better because it has some collaboration with Suzuki. The company claims that it will give a mileage of 50km/L, and they believe that the power is good enough to fight with the other 150cc bikes on the market.
The rear tyre is 90/90- 18R and hoping that it is tubeless as Suzuki Motorcycles sometimes forget that they need tubeless bikes in Bangladesh. Now the big thing is the price. It cost 1, 50,000 BDT, only for 1st 500 customers. Actual price is 1,65,000 BDT. To be honest after I test ride the bike I will be able to give details analysis of it. So, I am eagerly waiting for them to give us to TEST RIDE their bike.
Though for the people who think too much about bikes engines and don't do proper maintenance to their bikes they have an advantage for this bike as it comes with a 10 years engine warranty! The bike is available in all Karnaphuli Showrooms across Bangladesh. The Haojue COOL 150 comes with 5 colours.
You might also be interested in