GearX Bangladesh – Distributor of Bilmola & KYT Helmets
Published On 15-Oct-2019 09:00am , By Raihan Opu
GearX Bangladesh is the official distributor of Bilmola and KYT Helmets in Bangladesh. They are also offering and distributing some authentic motorcycle gears and accessories besides those helmets. Thereby, GearX is one of the dependable motorcycle gear & accessories distributors in Bangladesh. Let's know more about their products & services.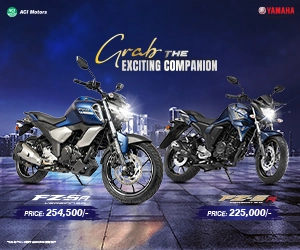 GearX Bangladesh – Distributor of Bilmola & KYT Helmets
GearX Bangladesh is officially operating in Bangladesh from the second-half of 2017. From the beginning, they are involved in the distribution of some quality riding gears and motorcycle accessories. And now they have a number of dealers including their own display houses.
They started supporting the riders need distributing quality gears with a very competitive price range. Accordingly, motorcyclists can get their desired gears from GearX within their budget, taste, and comfort ranges.
Bilmola Helmet In Bangladesh
GearX Bangladesh currently is the only sole distributor of Bilmola Helmets in Bangladesh. They are distributing various categories of Bilmola Helmets within a very competitive price range. Further, they are also selling Bilmola helmet kits & accessories like the visor, padding, or the holding brackets, etc.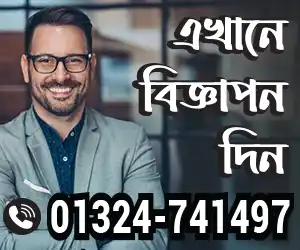 They also have the retail sales in their display houses beside the wholesales. Further, they are also promoting helmet care and maintenance campaigns from time to time through the outlets. From there, any Bilmola owner can get helmet care, maintenance, and accessories replacement services.
KYT Helmet In Bangladesh
GearX Bangladesh also came in the distribution of KYT brand helmets in Bangladesh. From displaying at the last Dhaka Motor Show 2019 they officially started their distribution activities. Currently, they are offering promotional prices for these Italian branded helmets.
Further, they also have the retail sales of the KYT products through their outlets. Furthermore, they are also bringing the helmet maintenance kits and accessories like visors, pad, or brackets for the KYT products. Thereby, KYT customers also will get helmet care and maintenance services from their outlets.
GearX Bangladesh - Motorcycle Riding Gear & Accessories
GearX Bangladesh selling various types of riding gear and motorcycle accessories in their retail outlets. They have various products tagging with a very competitive range of prices for retail customers. Further, customers can avail a limited warranty, service and replacements directly from their outlets.
Additionally, GearX also displaying a limited range of imported motorcycles in their dedicated outlets. They source new release of premium motorcycles from the foreign markets. Thereby, through the individual imports, they bring and sale those latest models of motorcycles in Bangladesh.
So, you can see GearX Bangladesh is the dedicated motorcycle gear & accessories distributor in Bangladesh. No matter you're a retailer or individual customer they are offering a competitive service to their customers. Furthermore, bikers are always warmly welcomed at their door for convenient services.
Creating a value of life isn't easy. But creating life valuable is easy. So I tried to creating value and make an impact. I like to work in a team that is cooperative and helpful. I like to share my knowledge and skills for the betterment of the company. Always find out the opportunities and use in a proper way.
You might also be interested in