Free Registration Offer On Lifan KPR150 & Lifan KPS150 At Dhaka Bike Show 2018
Published On 20-Mar-2018 06:12am , By Ashik Mahmud
At Dhaka Bike Show 2018 Rasel Industries Ltd will give free registration offer for the people who will book Lifan KPR150 or Lifan KPS150 from the 3 days event.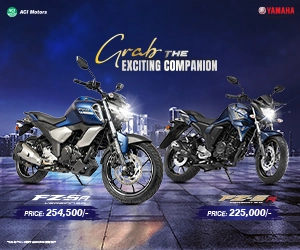 Free Registration Offer On Lifan KPR150 & Lifan KPS150 At Dhaka Bike Show 2018
Dhaka Bike Show 2018 will be a three days event where most motorcycle companies will showcase their premium motorcycles. The regulation for the Free Registration Offer is very simple
The offer is valid only for Dhaka Bike Show 2018, between March 22nd – 24th.
The offer is not valid from any dealer's point.
Booking needed to be done from the Dhaka Bike Show from Lifan's pavilion.
Minimum booking money 1000 BDT.
After the booking, the customers have to take delivery of the bike within April 14th 2018 or booking will be invalid.
Whoever will do the booking have to collect the bike from RIL's head office.
Lifan KPR150
Lifan KPR150 is one of the most popular sports bike in Bangladesh. The bike gained popularity for its performance added to that the price of the bike. With a price of 185,000 BDT this is one of the most affordable 150cc sports bike in Bangladesh. The bike carries a 150cc water cooled engine which produces 14.8 BHP & 14 NM of Torque. The bike has a 6 speed gearbox. Among the other features the bike carries LED Projection headlight, 300 mm front disc brake, 37 mm front telescopic suspension, split seat, alloy wheels, 120 section rear tyres, digital speedometer & many other additional features. For the people who will be asking for the performance they can look at our Video Review for more in detail about the motorcycle.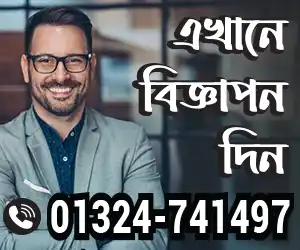 Lifan KPS150
Lifan KPS150 is a naked version of Lifan KPR150. It has the same engine, gearbox, chassis, headlight as Lifan KPR150 but it gets additional front USD suspensions, 130 section rear tyres, new full digital speedometer & new 12 spoke alloy wheels. Current price of Lifan KPS150 is 175,000 BDT.
We are also expecting that Rasel Industries Ltd will showcase Lifan KPR165R in the Dhaka Bike Show 2018. The bike is expected to come in Bangladesh on the first week of May 2018.
Published by Ashik Mahmud
You might also be interested in