Frantic IS 150 Review By Mithun Mridha
Published On 24-Nov-2013 04:26pm , By Shuvo
Today I'm going to give a Frantic IS 150 review another new bike which is recently launched in Bangladesh . This is a new model of Frantic Motors who previously introduced X6 in BD market. Basically Frantic IS-150 is a sports bike, which clearly defines its performance.
Frantic IS 150 Review By Mithun Mridha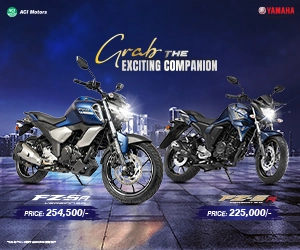 Company Origin of this Motorcycle company is Poland, but as we know that there are some official difficulties to import directly from Poland so these bikes have been imported from China like other Chinese manufactured motorcycles.
ABOUT THE BIKE:
Now let's tell you about the most interesting part of my review which is the specification of the bike.This bike consists of a enormous powerful engine compared to other sports bike available. It's Displacement is 149.4ML, Single Cylinder Engine. Liquid Cooled, 4 stroke, Single Overhead Camshaft. The whole engine gives a proper output package of a real racing feel while riding. According to the official announcements this bike can reach up to 160KMPH, with Max Power: 22BHP/9000RPM and a Max Torque: 19NM/7000RPM. The Compression Ratio is 11.6:1. Most importantly it comes with 6 gear transmission system.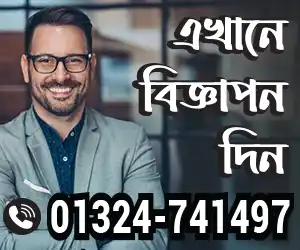 BRAKES AND SUSPENSION:
Now these Specification can easily describe its Racing behavior, But What about the Braking System? According to Braking System is more important rather than higher speed. Well the good thing about this bike is that this bike 'Frantic IS-150' comes with a 'Triple Disk Brake' for a proper and safer braking. Not only the disk but the fatter tyre of rear:150/160-17 and front:110/70-17 helps it to grab the road properly without compromising the riders attention while in motion.
Its suspensions are pretty soft than other racing bikes keeping in mind about the road condition of our country. And specially to target people who are not only into racing but also interested in touring. It's sitting position will never let you feel the tiredness of riding miles after miles.
RIDE EXPERIENCE:
The First ride of this bike was a bit thrilling. Thrilling because I have never rode a bike so powerful before. I started my ride right from their showroom towards shaheenbagh (howdi). when I crossed the bijoy shoroni signal, I wanted to test the power of the bike, so I started to rev the engine. As my bike was brand new so I didn't pressurize it that hard. I knew the next signal was few meters ahead which is in front of the PM's Office. It was hard to believe that it reached 120kmph. and as soon as I pulled the brake lever it reached to ZERO and waited for the light to go green again.
Few features of this bike which differentiates it from other typical racing bikes are: its Triple Disk Brake, Its Powerful Liquid Cooled Engine, Its Fabulous Racing Look, and a few more which I mentioned before.
ELECTRICAL:
The Digital Speedo meter which is another most beautiful part of this bike indicates the analog RPM meter and the fuel meter with a digital Speed and mileage meter. It comes with a pretty much good electrical, such as led indicators and parking lights.
MILEAGE AND OTHERS:.
It gives me a mileage of almost 30km per liter, and as I mentioned the official speed is 160kmph, but I could reach that far due to shortage of proper road. but my maximum was 138kmph with a pillion rider at the back.
This bike is best for touring I have to say. Commuting is good too, but it might be a little bit problematic for those who travel through narrow streets of the town with all these rickshaws and other pulleys due to its body kit. Though I didn't face any problem as I have been riding my another bike of this same kind.
They preferred Castrol engine oil for this bike which costs approximately TK450, But I personally prefer 'MOBIL 1' for this bike which might cost you around TK1200.
If I'm asked to point out three positive good things then I will list as follows:
1> Acceleration,
2>Braking System and
3>Handling.
Though Negative things are hard to find in the things you like so much, yet I will mention one, which is, Bulky in size (though it's helpful in braking).
Overall I'm satisfied with the performance of this bike. I get all my necessities from this. I can go for a tour, I can use it for commuting, Interesting thing is that Now I can even beat all the so called racers out there on the go.
WHERE TO BUY FROM:
The current market price of this bike is TK.2,30,000. Frantic Showroom is situated at 115/2,Tejkunipara, Bijoy Shoroni(link road), Dhaka. One can even contact them at their contact number:01747363934.
The Company offers a service warranty of 1 years. and about the spares I have not faced any problems yet to change or replace any spares. But as far as I'm concerned These are available at their showroom and will be soon available at bongshal and to their dealers.
Hope you will know the difference when you ride it & also hope you get a fair view from this Frantic IS 150 review. Looking your valuable comments.
-By Mithun Mridha
Note: You can also send us your bike ownership review. For Details Click Here.
You might also be interested in