Eid Discount Offer On KYT & Bilmola Helmet
Published On 01-Jan-1970 06:00am , By Ashik Mahmud
GearX Bangladesh is providing Eid Discount Offer on KYT & Bilmola Helmets in Bangladesh, they are the authorized distributor of these two helmet brands in Bangladesh. Their showroom is situated at Mirpur 60 Feet and they have around 10 more sales center all over Dhaka city. You can contact for more details about
KYT & Bilmola helmet through their hotline number: 01789111059.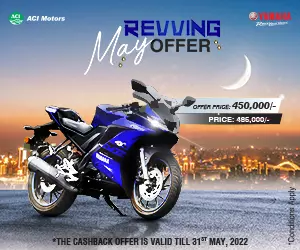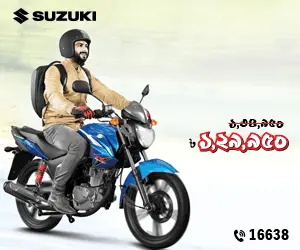 GearX Bangladesh has been working with motorcycle accessories in Bangladesh for over 2 years. They have a wide range of helmets under their hood, including Italian helmet KYT, popular Thailand's brand Bilmola & Thailand's local brand Riders. Bilmola Defender is a very popular brand in Bangladesh and they have a wide range of design to satisfy the bikers. The regular price of Bilmola Defender is 8700 BDT & now they are offering at a discount price of 8000 BDT. Defender weighs around 1500 gm and with every Bilmola defender, you will get an extra visor for free.
Bilmola Rapid is another mid-range helmet from GearX Bangladesh. It has a regular price tag of 6800 BDT but during the month of Ramadan, you will get the helmet at a price of 6000 BDT.
https://www.youtube.com/embed/g-Nm9wKIvRM Another brand which GearX Bangladesh introduced during the Dhaka Bike Show 2019 was the KYT. KYT is an Italian helmet brand and is being used by Aleix Espargaro riding the Aprilia Racing team in MotoGP. In Bangladesh, they have 5 models of KYT & in all the models they are giving 1000 BDT discount offer during the month of Ramadan.
KYT NX Race
KYT NX Race is a full carbon fiber helmet which is one of the most premium helmets officially available in Bangladesh. it has an Optical class 1 visor which is full vision and UV protected. It also has DD ring, along with washable padding and both ECE and DOT certification. The KYT NX Race Helmet in Bangladesh costs 19,999 BDT and it weighs 1300 grams.
KYT NX Race (Tri-Composite Technology)
This is a similar helmet to the NX Race with similar visor and other features but one thing that makes it unique is that, it is made from a combination of three kinds of material – Carbon, Kevlar, and Fiberglass. The helmet weighs 1350 grams and has a price tag of 24,999 BDT
KYT KR-1
This is another Tri-composite helmet from KYT which also winds tunnel tested for one of the best in class aero-dynamics and full vision UV 380 Anti Scratch visor. KYT KR-1 Helmet in Bangladesh has a price tag of 25,999 BDT
KYT NF-R
KYT NF-R has an ADV Shell and built-in sun visor, and it also has a pin lock visor as the front visor. It has goggles compatibility, and it also has support for Bluetooth communicator.It has two versions – one is the regular graphics which has a price tag of 13,999 BDT. and then, there is the MotoGP graphics version, which costs 14,999 BDT.
KYT Falcon 2
This is a relative entry level helmet in the KYT line-up in Bangladesh, and it has an anti-scratch visor along with ADT advanced shell, removable cheek pads and a price tag of 11,999 BDT
KYT Convair
This is the only helmet of KYT in Bangladesh which is a flip-up helmet. This segment of helmets are also known as modular helmets, and it gives really good protection. The price of the KYT Convair is 10,999 BDT
Published by Ashik Mahmud
You might also be interested in