Do Sportbikes A Name Of Violence On Public Roads In Bangladesh?
Published On 12-Sep-2023 02:26pm , By Saleh
Do sportbikes a name of violence on public roads in Bangladesh? Does it sound harsh or rude or something against a specific genre of motorcycles or motorcyclists? So don't sport bikers ride so fast on the city roads or are devoted to putting them in road races or involved in furious riding in Bangladesh? And is it the same who are riding other categories of motorcycles like commuters or scooters? So here we are focused today on that uncomfortable issue, come join in our discussion.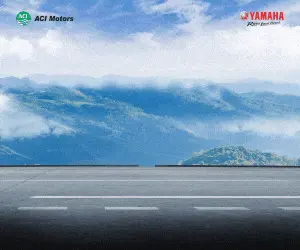 Do sportbikes a name of violence on public roads in Bangladesh?
Well, suppose I ask you to mention your favorite motorcycle model surely most of you will name a sportbike and that is true most of the motorcycle riders here in Bangladesh love sportbikes. Consequently, if we ask you for the reasons behind it surely top speed and faster acceleration will be at the top of the reason list and then aggressive looks and sporty riding style may place where youngsters are craving showing styles.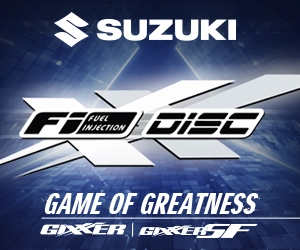 So isn't it a considerable package for youngsters to be aggressive in their riding and aren't we experiencing the same around us in Bangladesh? Isn't road rage a very common occurrence among urban youngsters in Bangladesh who own or ride sportbikes? I'm sure most of you especially who are not belonging to that specific folk will agree with me and admit the worrying issue.
And to put evidence in favor of this we have a lot more wrong practices listed that youngsters do on the roads with their sportbikes in Bangladesh. Firstly, no one can't ignore it, sport bikers are very aggressively thirsty for speed. They are just freaks of top speed whether it's in city crowds or on busy highways. Very commonly they are habituated to unpredictable accelerating their sportbikes and often roughly throttle in the crowd.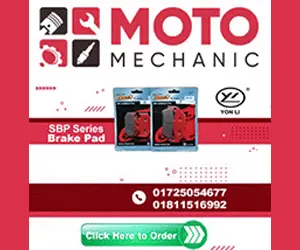 Not everyone but most of the sport bikers are impatient in the city traffic and stop signals in busy intersections. Further, they unnecessarily used to beep the loud horns continuously and use eye-irritating sharp lights. And, on the free roads, they used to race with others or provoke road rage even in the traffic. In some cases, most of them are very frequently swiping in narrow gaps between the traffic on tight narrow roads in residential areas.
Meanwhile, some of the sportbike riders not only tend to show off by overspeeding, rough throttling, or racing but also do motorcycle stunts on public roads. Thus they fear pedestrians, panic traffic on the roads, ride unpredictably on the roads, and even very unfortunately they are not very respectful of obeying the traffic rules. Thus it may hurt some of you but literally, most sportbike riders are somewhat a name of violence on public roads in Bangladesh.
You might also be interested in