Dhaka Bike Show 2018: BikeBD Awards
Published On 27-Mar-2018 11:26am , By Ashik Mahmud
It was a hectic three days event at Dhaka Bike Show 2018. Some 25,000 bikers attended the three days event which unofficially made this event one of the most visited (motorcycle segment) in recent times. On the final day of the program we gave away Dhaka Bike Show 2018 BikeBD awards.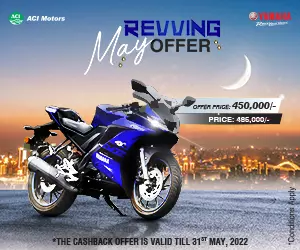 BikeBD was the Online Media Partner of Dhaka Bike Show 2018. Through out the three days event we chatted and talked with many bikers. Most bikers gave us advice, took BikeBD stickers from our stalls and then some lucky winners who took part in the quiz & only 1200 lucky winners got BikeBD T Shirt.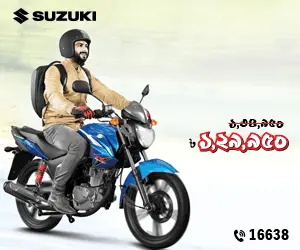 Through lottery we gave away 1200 lucky bikers BikeBD T Shirt. We only distributed to the bikers who came in the Dhaka Bike Show 2018. For those who couldn't come we are SORRY as we have distributed those t shirt to all the bikers who came at Dhaka Bike Show 2018. Very soon we will update about our latest program & publish it at our website. We did an online survey through our website asking various questions to the bikers. 7500 bikers participated in the event & among all the questions we found the following results.
51% voted that the Dhaka Bike Show 2018 was an EXCELLENT program.
42 % voted Suzuki of having the BEST MOTORCYCLE PAVILION.
61% voted Suzuki Hayabusa as the MOST ATTRACTIVE BIKE of Dhaka Bike Show 2018.
52% voted as Honda CB Hornet 160R as the BEST VALUE FOR MONEY BIKE of Dhaka Bike Show 2018.
96% said that BikeBD is helping the bikers of Bangladesh.
As we promised among the 7500 people who voted only 3 lucky winners will get brand new Bilmola Veloce Helmet which will be supplied by GearX Bangladesh. The three lucky winners are:
Name: Tanvir Phone Number: 1717431993 Location: Kalyanpur , Dhaka
Name: Al – Amin Phone Number: 1914223464 Location: Savar, Dhaka
Name: Reza Khan Phone Number: 1687274182 Location: Savar, Dhaka
The above people will be contact from BikeBD office & we will request you all to come and collect all the gifts from the place where we will ask you to come. We also would love if the bikers can join in the petition which we will submit to the government for reducing the TAX on motorcycles & increase the engine cc barrier in Bangladesh.
Published by Ashik Mahmud
You might also be interested in