Day 2: Dhaka Bike Show 2016
Published On 01-Apr-2016 05:09pm , By Saleh
Dhaka Bike Show attracted a huge crowd on its 2nd day of the event (Details of Day 1), as we have seen from yesterday that Day 1 was all about the companies warming up throwing away some exclusive offers. BAJAJ, KEEWAY & LIFAN were giving away some exclusive offers & today on Day 2 from Dhaka Bike Show we will see what offers the rest of the participate are giving away.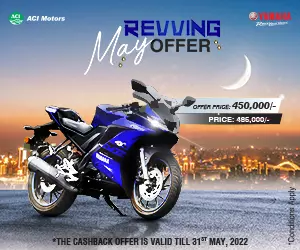 Rancon Motorbikes Ltd
The distributor of Suzuki motorcycles in Bangladesh, the only Japanese brand in the bike show, they are displaying all of their bike models except for Slingshot. Gixxer has been the most sold 150cc motorcycle last year and still this year it is fighting up against Pulsar AS150.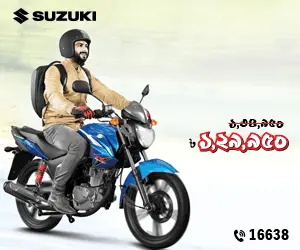 We talked with some high officials from their side & they said that very soon they will bring duel disc brake Gixxer and Gixxer SF in Bangladesh and once they are launched Gixxer SF Fi will too come. Suzuki Motorcycles is giving away 5000 BDT discount on all their models for the customers who will buy from the Dhaka Bike Show.
| | |
| --- | --- |
| MODELS | PRICE |
| Gixxer SF (Moto GP Edition) | 2,85,000 |
| Gixxer SF | 2,80,000 |
| Gixxer (Duel Colour) | 255,000 |
| Gixxer | 250,000 |
| GS150R | 2,16,000 |
| Sling Shot | 1,67,000 |
| Hayate | 1,40,000 |

Ranks Motorbikes Ltd
UM is a USA brand motorcycle, they have some very exclusive line up in their pipe line & they are offering some pretty good discount offer in many of their models. In the past Bronze Ltd used to import the bikes but since last year the company changed hand and now Ranks Motorbikes ltd is the sole distributor of this brand. Ranks motorbikes Ltd are also providing motorcycles in installments with the help of Eastern Bank Ltd.
| | | |
| --- | --- | --- |
| MODELS | PRICE | DISCOUNT |
| Nitrox Basic | 112,000 | 5,000 |
| Duramax | 135,000 | 7,000 |
| Max II | 115,000 | 7,000 |
| Power Max | 128,000 | 6,000 |
| Renegade Sports | 175,000 | 5,000 |
| Renegade Duty | 155,000 | 6,000 |
| Renegade Commando | 275,000 | 10,000 |
| Xtreet 150R | 180,000 | 9,000 |
| Xtreet 140R | 160,000 | 8,000 |

Karnaphuli Industries Limited
Probably one of the biggest names in the motorcycle world in Bangladesh, but to our surprise they only displayed Haojue motorcycles in the Dhaka Bike Show but no YAMAHA! One of their officials is saying that they are trying to build up a market where a person can buy a good quality bike from them under reasonable price.
Officials from Karnaphuli are still saying that they hold the rights to distribute YAMAHA brand of motorcycles in Bangladesh and that they are in talk with Yamaha India to bring all their latest bikes including Yamaha FZ/Fazer V2 Fi in this land.
They displayed 5 models of bike in their stall but only two are available in the market while the rest will come very soon, whoever will buy a bike from the fair will get a FREE MOBILE PHONE with every purchase of Haojue bike.
| | |
| --- | --- |
| MODELS | PRICE |
| COOL 150 | 1,27,000 |
| Lindy 125 | 1,20,000 |

Atlas Bangladesh Ltd
Atlas motors is one of the oldest motorcycles importers in Bangladesh, in the past they used to assemble HONDA & HERO HONDA motorcycles in Bangladesh but since Honda went to work separately and Hero went to Niloy Motors Ltd Altas was sitting all alone for quiet sometime until last year they form a bond with leading Chinese motorcycle manufacturer Zongshen to form Atlas-Zongshen.
They are displaying 6 models ranging from Commuter to Cruiser bikers & also Sports bike, they are giving away 5000 BDT Discount offer with every bike & 1 litre engine oil with every purchase of bike from Dhaka Motor Show. Currently they are assembling the bikes but very soon they will start full on manufacturing in Bangladesh. Am really looking forward to this company to see grow day by day.
It was a great Day 2 at the Dhaka Bike Show 2016 which saw many people coming in the event as there were celebrities like Naila Nayeem , Ananta Jalil and there were launches of new bikes from Rasel Industries, Rancon Motorbikes and Runner Automobiles Ltd. Tomorrow is the last day of the show so we hope that you will all come and enjoy the moment.
Read More>>
You might also be interested in