Countrywide Tour With Yamaha Saluto!
Published On 10-Jan-2019 11:19am , By Ashik Mahmud
There are many dreamers, and then there are people who find their dream coming true. And as one of the dreamers, Mr. Ohidul Islam Prince is going to fulfill his dream of touring All of Bangladesh with his Yamaha Saluto 125!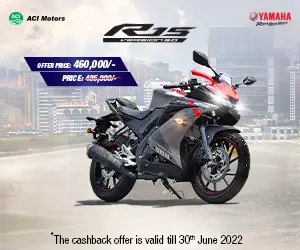 Ohidul Islam Prince has started his journey to travel and tour every district of Bangladesh with his Yamaha Saluto 125. Ohidul Islam Prince is a member of the Biking community in Bangladesh. He is the founder of a Biking group named Metal Horse Club – Team MHC. Team MHC is a group of bike enthusiasts and the Facebook group has a really good amount of members – around 50K.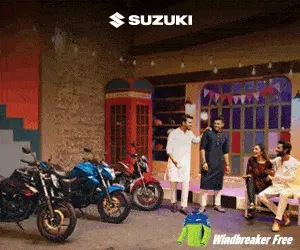 Nearest Yamaha Showroom to You
Many of his group members are influenced by him & it was a sad fact that in some months back, he didn't own any bike of his own. Then, his dream finally came true, when in his birthday, ACI Motors gifted him a brand new Yamaha Saluto 125cc bike for recognizing and appreciating his dedication and contribution to this biking community, and bikers of Bangladesh.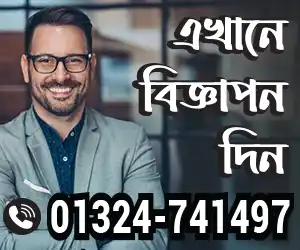 Yamaha Saluto is a 125cc motorcycle. It produces 8.3 PS of power and 10.1 NM of torque. The most interesting feature of the bike is definitely the ground clearance, which is 180mm – higher than many most of the motorcycles in this segment. Also, its outlook is really minimal and goes really well with the corporate aesthetics.
Countrywide Tour With Yamaha Saluto
Ohidul Islam Prince has decided to make the country-wide tour in the shortest possible time, which is expected to be 6 days. It may sound difficult but it is a really challenging. ACI Motors has sponsored this challenging tour and also provided him all the necessary support for this tour including gears, expenses, and others. Ohidul Islam Prince has started the tour on 5th of January, at 07:00 AM from Haoudi. A team from ACI Motors were there to wish him success for the tour.
It is really nice to see Bikers of Bangladesh pushing themselves to the limit where they are literary doing the impossible. We wish Ohidul Islam Prince an all the best and hope he completes his tour without any complications or drawbacks.
Published by Ashik Mahmud
You might also be interested in