BikeBD Is Arranging Dhaka Bike Carnival 2017 Powered By Yamaha
Published On 04-Nov-2017 10:53am , By Saleh
BikeBD is the first motorcycle blog in Bangladesh; we celebrated our 5 years anniversary with our fans and readers on social media on 1st November 2017. To meet with all those fans & friends we are organizing Dhaka Bike Carnival 2017 powered by Yamaha.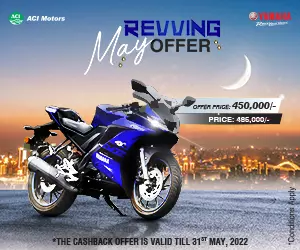 Dhaka Bike Carnival will be a two days event where bikers from all over Bangladesh will come to meet and hangout with each other. The main purpose of this carnival is to try to bring all the bikers under one shed so that we can enjoy some quality times together.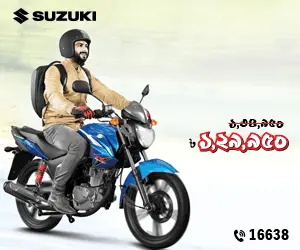 During the two days event there will be live performance by musical band LRB & Nemesis. There will be DJ show & dance performance by Eagle Dance Group. Alongside these shows there will also be Stunt Show by some well known Stunt Group in Bangladesh.
One of the attractions of the show will be the visit of Lady Biker Association of India (Wrong Route) who will share their experience with us to motivate the lady bikers of Bangladesh.
In the show there will be biker's group stall & stage presentation, there will be fireworks show & bikers activities competition throughout the two days. Bikebd.com is the event organizer of the show, among the other event partners are Jago FM 94.4, Kinle mineral water & Igloo ice-cream.
This will also be the event where Yamaha will celebrates 1 year of Yamaha in Bangladesh through the hand of ACI Motors, as of you know the official distributor of Bangladesh & We BikeBD will celebrate our 5th Year Anniversary as an motorcycle blog in Bangladesh.
We BikeBD Cordially invite all the bikers of Bangladesh to come & join the Dhaka Bike Carnival 2017, powered by Yamaha. We are hoping that this will be one of the biggest event where we will have lots of bikers under one shed.
Dhaka Bike Carnival Event Details
Yamaha Presents Dhaka Bike Carnival 2017 Date – 10-11 November 2017 Time – 10 AM – 9 PM Venue – International Convention City Bashundhara (ICCB), Kuril Bashwa Road, Next to 300 feet. Purbachal Express Highway, Dhaka, Bangladesh.
You might also be interested in