BHL Will Participate At 5th Dhaka Bike Show 2019
Published On 12-Mar-2019 06:03pm , By Ashik Mahmud
Bangladesh Honda Pvt Ltd(BHL) will participate at 5th Dhaka Bike Show 2019. 5th Dhaka Bike Show will be happening between March 14th-16th at ICCB , near Purbachal 300 Feet. BHL will organize lots of exciting activities in this event.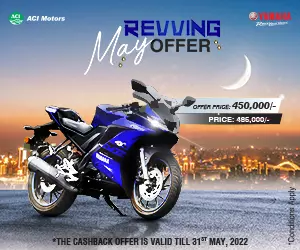 Honda is in Bangladesh for over 5 years and in this time they had many new motorcycles in their stock. Currently they have 7 motorcycles in the lineup starting from 110 cc to 165 cc segments which they will display at 5th Dhaka Bike Show. Last year in Dhaka Bike Show 2018, Honda participated with lots of attractions; they displayed Honda X Blade & Honda CB Unicorn 160 at the event. Raffle Draw winner got one brand new Honda CB Hornet 160R as Mega Prize. CB Hornet got best value for money bike voted by customers of BikeBD. There was also Thanks Giving Program for the Honda CB Hornet users who also took part in a DJ program by DJ Sonica.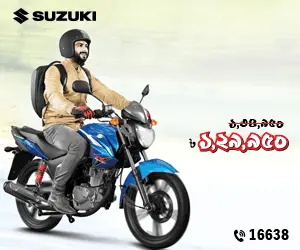 Honda Dream Neo & Honda Livo are currently been manufactured in Bangladesh at Honda motorcycle's factory at Gazaria. Both the bike shares the same chassis and engine but Honda Livo is more dynamic looking whereas Honda Dream Neo is a pure commuting motorcycle.
Both the bike shares the same 110 cc engine with HET technology. The power & torque figure of Honda Livo is slightly more than Honda Dream Neo. Livo feature a half digital speedometer while Dream Neo has a full analog meter. With Honda Livo you will get the chance to buy it with a front 240 mm disc brake. Both the bikes feature tubeless tyres.
Both Honda Dream Neo & Honda Livo has diamond frame under their body with front telescopic suspensions & on the rear there are spring loaded hydraulic suspensions. Price of Honda Dream Neo is 97,000 BDT while Honda Livo has a price tag of 107,000 BDT (Drum) & 116,000 BDT (Disc). Honda Shine is a 125cc commuting motorcycle and in their lineup it is one of the most reliable motorcycle. Price of Honda Shine is 136,000 BDT.
Honda CB Trigger was the first motorcycle which BikeBD reviewed back in 2014. The bike is a old fashioned in terms of looks but it is one of the most fuel efficient motorcycles currently in Bangladesh in it's segment. Since its launch at February 2018 around 12,000 Hornet can be seen on the road of Bangladesh. The bike has been very popular among the bikers who want a muscular 150-165 cc motorcycle under the 2 lac price bracket. The current version of Honda CB Hornet with single disc cost 189,800 BDT.
Honda's only sports bike lineup in Bangladesh is the Honda CBR150R. The bike has been one of the most popular sports bike in Bangladesh for its price & also for its looks. The current Honda CBR150R has a price tag of 450,000 BDT (Racing Red) & 452,000 BDT (Repsol Edition).
Honda's only scooter in their lineup is Honda Dio. This is an unisex model scooter. The scooter carries a 110 cc air cooled engine & has CBS braking & LED headlight. The price of Honda Dio is 139,000 BDT.
At Dhaka Bike Show 2019 BHL will organize test ride for Honda CB Hornet 160R, so the people who are thinking to buy it can have a test ride to get a feel of this motorcycle. By our assumption, we believe that Honda will launch a brand new motorcycle at 5th Dhaka Bike Show. Honda will also give some new attractions at this event. So do join with us at the biggest bike show in Dhaka to see all the activities of all the motorcycle companies & to follow everything about the Dhaka Bike Show do follow our website.
Published by Ashik Mahmud
You might also be interested in