Bangladesh Honda PVT LTD Launches Honda Dealership In Dhaka: Wings BD LTD
Published On 25-Aug-2015 04:16pm , By Shuvo
Finally after 20 months since Bangladesh Honda Private Ltd (BHL) started their journey in Bangladesh they launched their first Honda dealership in Dhaka city at Kawran Bazar, Honda launch dealership in Dhaka: Wings BD Ltd(Source). We are honored that Bangladesh Honda Private Ltd has invited us in this grand opening of their showroom.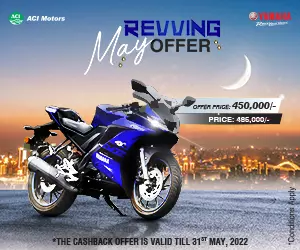 The program was attended by Chief Guest, the MD & CEO of Bangladesh Honda Pvt Ltd Mr. Yoichi Mizutani, The Chairman of Wings BD Ltd Humayun Kabir and the Managing Director Mostafizur Rashid. There were also high officials from Bangladesh Honda Private Ltd who answered many questions of Team BikeBD.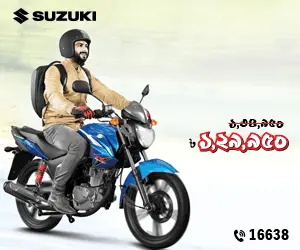 The dealership is a 3S centre where Honda customers will get Sales, Service & Spare Parts under the same roof. The showroom was launched at 11:30 AM in the morning by cutting ribbons and flying some balloons into the sky.
Also Read: Suzuki Access 125 Feature Review
Bangladesh Honda Private Ltd officials answered many question of BikeBD.com and here are some of those important thoughts from them:
Bangladesh Honda Pvt Ltd said that they are not aware that some importers in BD are bringing Thai Honda CBR 150R and they said that they won't provide any service and spares to them given that they share identical parts.
If anything they will do some field research and will caught all those bikes that are Thai CBR150R given they have the Engine and Chassis number and they will file an official complain to BD Police about those bikes.
According to them Thai Honda CBR150R are illegally imported in BD as only Bangladesh Honda Pvt Ltd hold the license to import & manufacture HONDA motorcycles in BD and they are the only one who will provide the SALES, SERVICES and SPARES through their authorize dealers.
Honda will launch a new 100cc moped Honda Wave Alpha in BD from Oct- Nov of this Year. The bike is a 100cc moped bike which is very popular in Vietnam and it will replicate Cub 50 service and smoothness, still no idea about the price as they will disclose it in the future.
They will launch Honda Livo, a new stylish, fuel efficient 110cc bike in Bangladesh on February-March of 2016.
They are working very hard to bring Honda CB150R Streetfire, a naked version of Honda CBR150R from Thailand, also known as Street Fire, according to the Director of Bangladesh Honda Pvt Ltd, Street Fire is an awesome bike and he is giving everything to bring that bike in BD next year.
Bangladesh Honda Pvt Ltd are very unhappy with the government about raising the TAX by 15% during the ongoing budget, he is saying in countries like INDIA, THAILAND and INDONESIA the government is doing everything to reduce tax on bikes so that normal people can use bikes and lessen the pressure on cars.
They want to go full on manufacturing from 2017 so that they can reduce the price of their bikes and people in BD people can effort to buy HONDA brand bikes & they are pushing the government very hard to give them permission to go for manufacturing & trying to convince govt. to implement a sustainable manufacturing policy.
Honda said that their assembly plant is the best in the business & can't be compare with any Chinese or Indian assembly plant in BD as before anything HONDA cares about QUALITY then comes rest of the world.
Sadly due to engine cc limitation in BD, Honda Hornet and CB Unicorn won't come in BD as both are 163cc but they will assemble Honda Trigger.
Wings BD Ltd said that they will only provide Free SERVICES and SPARES to all the Honda bikers who have bought from Authorized Honda Dealers and have Warranty cards with them.
Wings BD Ltd also said that they are trying to get involve with a bank or two so that credit card holders can buy Honda Motorcycles from their showroom in installments which should be very good news for the bikers in BD.
People who bought or will buy Honda bikes from unauthorized Honda dealers in New Eskaton and other places in Dhaka won't get any Free SERVICE & Warranty claim from Wings BD Ltd.
Here is the price list of Honda Motorcycles from Wings BD Ltd:
| | | |
| --- | --- | --- |
| Model Name | | New Price |
| Honda CBR150R | | 4,90,000 BDT |
| Honda CB Trigger (Duel Disc) | | 2,18,000 BDT |
| Honda CB Trigger (Single Disc) | | 2,08,000 BDT |
| Honda CB Shine | | 1,70,000 BDT |
| Honda Dream Neo | | 1,42,000 BDT |
| Honda CD 80 | | 99,900 BDT |
With every bike each customers will get
Warranty: 2 years or 20,000 km whichever comes first
Service: 4 free servicing
Spare Parts: Available genuine spare parts with reasonable price
Engine Oil: Honda Genuine Engine oil (10W30)
Showroom Address:
Wings BD Ltd.
Plot # KA/6, Panthapath East, Tejgaon I/A,
(Near FDC Railcrossing)
Dhaka,Bangladesh.
Mobile No: 01763 220882, 01783 878481
After what I have seen through the ceremony is that among the 3 Japanese Bikes companies in BD (YAMAHA and SUZUKI the other two) Honda is very serious and will try everything to ensure customers satisfaction and bring back that old vibe of HONDA in BD. Also they don't want to bring bikes not only from India but also from Indonesia and Thailand in the near future. As they believe that Bangladesh is the 4th biggest motorcycle market after those three countries.
Read More>> Honda Dealers Address In Bangladesh
We want to wish Bangladesh Honda PVT Ltd all the very best and we hope that they will fulfill all the dreams of the bikers in BD; also we hope Wings BD Ltd will provide the best sales and service to the customers ensuring that people in BD understand the value of a Japanese Brand in BD.
You might also be interested in