Honda CBR150R ABS | Launched In Bangladesh 2019 - BikeBD
Published On 07-Jul-2019 10:47am , By Raihan Opu
Bangladesh Honda Pvt Ltd has launched Honda CBR150R with ABS in Bangladesh. The bike comes straight from Indonesia in CBU condition and this will be the first ABS equipped motorcycle from Honda in Bangladesh. BHL also launched Honda Shine Sp In Bangladesh.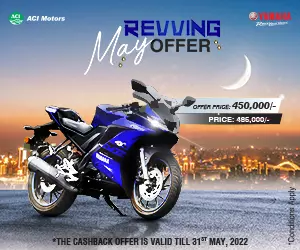 Honda CBR150R is a sports bike from Honda. CBR150R started its life back in 2002 & in 2016 the bike had a major upgrade with more sportier feelings. The current ABS equipped bike is quite similar to the one which was launched in 2016 but it went through some cosmetic and mechanical changes.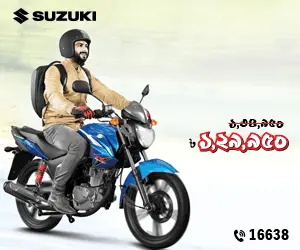 Honda CBR150R ABS engine is still the single cylinder 4 valves liquid cooling engine which now produces 16.9 BHP @ 9000 RPM & 14.4 NM of Torque @ 7000 RPM. The engine The bike has a dry weight of 135 kg. The bike's overall design and looks remain the same while they made some mechanical and colour changes to the bike.
The new bike gets duel channel ABS (Anti Lock Braking System) which will help to increase the braking efficiency of the bike and is very helpful on wet roads. This times around Honda CBR150R gets rotal petal disc brake. It now has Emergency Signal Stop (ESS) which will work under heavy braking, the double indicators of the bike will flash to give warning to the vehicle behind.
Among other changes they have added new alloy wheels, the new windshield is now round shaped for better aerodynamics. To me the most attractive feature of this new bike is the Adjustable Suspensions, now both the front & rear suspensions have 5 step adjustable options.
So you can adjust the ride height depending on the road conditions & loading capacity of the bike. The front suspensions are still telescopic while the rear suspension is a Pro-Link Mono suspension. Without these changes, the rest of the bike remains the same. This will spice up the sports bike market even more with the introduction of a new model lineup. Among the other things the bike still has LED headlight, 12-litre fuel tank, 130 section rear tyre, diamond frame, MF Battery & Viscous air filter.
The New Honda CBR 150R ABS will be available in two colors – MotoGP Edition with ABS priced at 4,80,000 BDT and Matte Black without ABS is priced at 4,50,000 BDT Customer will get attractive warranty policy of "2 years or 20,000 km" whichever comes earlier, with 4 free Services.
Related Links You May Like:
You might also be interested in