Bajaj Pulsar 150 2017 Edition: What's The Difference With The Previous Pulsar?
Published On 28-Feb-2017 07:11am , By Saleh
Most Indian motorcycles are improving their bikes to the new regulation which was assigned by the Indian Government a few years back, something we explained in our previous article. Bajaj upgraded all their bikes & today we will talk about the most sold 150cc motorcycle in Bangladesh, Bajaj Pulsar 150 2017 & what's new in it.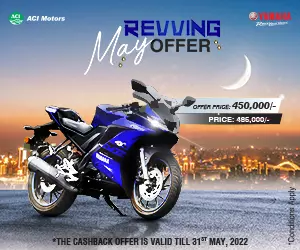 As per new regulation set by the government all motorcycles in India must have BS4 standard engine which will emit less pollution to the environment & AHO headlights for better visibility on the highway on their motorcycles starting from April 2017.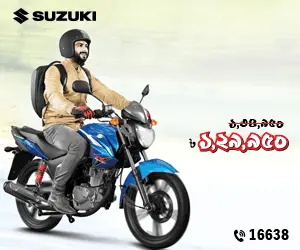 Also Read: Bajaj Pulsar – Rise of The Mania (2001-2014)
Bajaj Motorcycles made some upgrades into Bajaj Pulsar 150 2017 & here are the list of things they changed:
Upgrade to the engine to make it BS4 standard
AHO (Automatic Headlight On), for more details click the link
Engine changed, now the bore is smaller & stroke longer
The engine now produces 13.8 BHP @ 8000 rpm (1 BHP down from old version)
Torque is more, 13.4 NM @ 6000 rpm. (1 NM more than old version)
They changed the bottom part of the engine.
New CDI, as now it has 5 Map CDI (2 map CDI in old version)
Bigger muffler
Other then these the new Bajaj Pulsar 150 2017 now gets Tubeless tires, 240 mm front disc brake, & new graphic design. The company claims that the mileage of the bike will be around 65 km/l (under test condition) this new bike will be available in 3 new colors as Nuclear Blue, Dyno Red & Laser Black (Source).
All these changes also increased the price of the new bike in India; according to currency converter this new bike should cost around 1300-1500 BDT more than the current model of Pulsar 150 available in Bangladesh.
In the 150cc segment, Bajaj Pulsar 150 is still the top-selling bike in Bangladesh. To find the answer why we talked with few Pulsar users & these are the feedback we got from them
One of the best looking naked 150cc bike (air cool engine) in the market.
Successful track record from satisfied customers.
A very good package which suits most of type & age of users.
Reasonable price tag.
Countrywide sales and after-sales service (225 service centers)
Spare parts price is reasonable compare to others.
Easy maintenance and repairable anywhere in Bangladesh.
Good resale value
We are not sure when will this new Bajaj Pulsar 2017 will be launched in Bangladesh by Uttara Motors neither is the price of the bike, but for the current models of Pulsar line up price you can click the following link to know them.
FAQ - Frequently Ask Question:
1.Who is Bajaj motorcycle CEO?
Ans- Rajiv Bajaj is CEO of Bajaj motorcycle.
2. Who is the Chairman of Bajaj Auto?
Ans- Rahul Bajaj is the Chairman of Bajaj Auto.
3. What is the most selling bike from Bajaj in our country?
Ans- Bajaj Pulsar 150 is the most selling bike from Bajaj.
Useful Article You may Like:


Read By Category:
You might also be interested in