ACI Motors Limited Started The Pre-Booking Of Yamaha R15M
Published On 25-Jul-2023 12:14pm , By Arif Raihan Opu
Motorcycle enthusiasts in Bangladesh are eagerly anticipating the launch of the highly anticipated Yamaha R15M, the latest addition to Yamaha's renowned R-series lineup. With its stylish design, powerful engine, and cutting-edge features, the Yamaha R15M is poised to set a new benchmark in the country's sports motorcycle segment.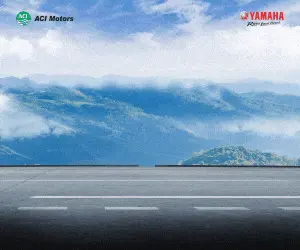 To add to the excitement, Yamaha has announced a pre-booking option, allowing riders to secure their prized possession ahead of the official launch. This article delves into the highlights of the Yamaha R15M and explores the pre-booking process that has taken the nation's biking community by storm. The pre-booking of ACI Motors Limited has started the pre-booking, and the pre-booking amount for the Yamaha R15M is BDT 50,000. The Yamaha R15M is priced at BDT 605,000.
The Yamaha R15M is synonymous with top-notch performance. Powered by a potent 155 cc, liquid-cooled, single-cylinder engine, this machine is capable of churning out an impressive amount of power and torque, making it an ideal choice for both daily commutes and spirited rides.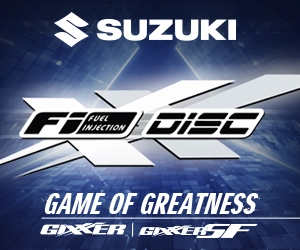 Yamaha has always been at the forefront of innovation, and the R15M is no exception, incorporating advanced technologies that optimize performance, fuel efficiency, and emissions. Motorcycle enthusiasts can expect a thrilling experience on the roads, courtesy of the R15M's high-revving engine and agile handling.
Yamaha has equipped the Yamaha R15M with an array of technological features that elevate the riding experience to a whole new level. The bike comes with a fully digital instrument cluster that provides riders with crucial information such as speed, RPM, fuel level, and more.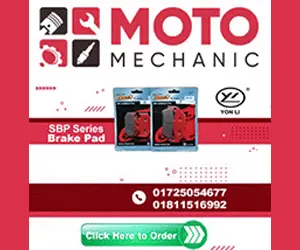 Additionally, it incorporates Yamaha's Variable Valve Actuation (VVA) technology, which optimizes engine performance across different RPM ranges. This ensures that the bike delivers a strong surge of power at higher RPMs while maintaining smooth and efficient performance at lower RPMs.
To pre-book the Yamaha R15M, interested customers can visit their nearest authorized Yamaha Motorcycle Showroom or go online to the official Yamaha website. The pre-booking process typically involves filling out a form with personal details and paying a nominal booking amount.
This amount is later adjusted against the bike's total cost when the customer makes the final purchase. By pre-booking, riders can secure their R15M and avoid potential waiting periods, especially when demand is high.
The pre-booking option for the Yamaha R15M in Bangladesh has ignited a sense of anticipation and enthusiasm among motorcycle enthusiasts. With its powerful performance, striking design, advanced technology, and strong emphasis on safety, the R15M promises to be a game-changer in the country's sports motorcycle market.
Published by Arif Raihan Opu
Creating a value of life isn't easy. But creating life valuable is easy. So I tried to creating value and make an impact. I like to work in a team that is cooperative and helpful. I like to share my knowledge and skills for the betterment of the company. Always find out the opportunities and use in a proper way.
You might also be interested in