Bajaj Discover 150cc Ownership Review By Nokib
Published On 13-Apr-2013 07:06pm , By Shuvo
Hi fiends! This is Nokib. I'm here to share my Bajaj Discover 150cc ownership review. I'm from old town and doing job in SQUARE group. I'm also a student of ICMAB (Institute Of Cost And Management Accountants Bangladesh). I usually use public transportation but due to unbounded traffic it's really tough to get transport in the mean time.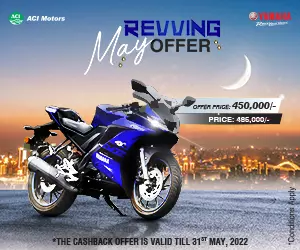 Very often I missed my schedule because of those two reasons. That's why I felt I need a motorbike badly. Infect I've a fascination about motorbike since my teen but my mom never allowed me. It's actually a common problem in our country.
Finally I've found a strong excuse to convince her to buy a and she allowed me to buy a motorbike. Then I was searching a better bike for me in different ways. Well wishers and relatives are advised me to choose a re-condition bike where I am a new rider. I discussed this with all of my friends and relatives and beside this I was collecting information about bikes.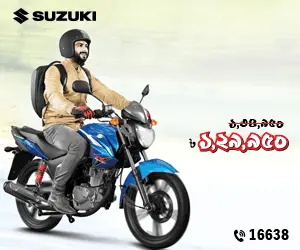 They strict on the logic of re-condition bike. Because re-condition bike is good to exercise for an apprentice, even my family also advises the same. On judgment of my well wisher's advice finally I decided to purchase a re-condition bike. I don't think it's a bad decision and I asked my local friends to search the perfect bike for me and I opened an account in Cell Bazaar (the largest web market in Bangladesh for Sell and Purchase) looking on the target regularly.
One day I fixed my eyes on an attractive Discover 125 cc bike's post and search for more about this bike. It was blue color and 4000 km miles used. After seeing the full specification of this bike I contacted with the seller. Finally I fixed my decision to take that bike which was 1, 10,000 tk. (BD). After one year of fantastic usage of that bike I again decided to purchase a new one. I can't forget the fantastic service of that bike.
Same as before I started searching for a better bike me. Someone suggest me to buy Pulsar, CBZ but finally I bought a Discover 150cc red color bike. The red color and the previous experience about Bajaj bike played the key role to select this bike. But I have confusion about my parents. But finally my parents and siblings also take the decision positively and they also liked my . I am riding this bike more than 1 year so I am going to share my experience with this bike.
Fuel Efficiency:
Fuel efficiency is the main attraction of this bike. You can think that why I am sharing this at first. Ok, I am about fuel efficiency of Bajaj Discover 150 first because everyone in Bangladesh buy a discover 150 for its great fuel efficiency. It can really satisfy any going people and that's the secret of huge sell of this bike.
In my opinion every going person who love power use Discover 150 because of its good mileage without lack of power in comparison with other bikes. It gives me near 50 KMPL in city & near 55 KMPL in highway. As an going person I am satisfied with this mileage and my opinion is if you want good mileage than this bike is for you!
Engine performance:
It runs with a 144.8 cc air cool engine which produces 13 ps at 7,500 RPM. In a combination of DTS-I technology it burns the fuel smoothly. But if you want to know more than the bike is equipped with a four stroke, single cylinder, double valve engine. We all know that DTS-I technology is the trademark of Bajaj and a unique technology like this is enough to attract the people.
Though the engine power is comparatively average but the torque performance is awesome. Five speed gear box is included on this bike and that's make the bike more attractive. Spaces between the gears definitely attract you. Actually this bike is a great combination of many decent features.
Handling and Comfort:
As a commuter bike the seat preparing compounds are pretty stick and this may be a cause of back pain in long drive. But I think this stickiness is acceptable. Handling quality of this bike is really amazing and I obviously satisfied with this. Hope this will also satisfy you. Tires from MRF are also a good attachment on this bike.
Good feedbacks from the users about suspension also encouraged me to buy this bike. Though the light weight of this bike is a matter of think but I don't think it's a major problem because safety in the is mostly depends on your awareness. Bajaj 150 takes only six seconds to reach 0-60 kmph which is really awesome and this will definitely attract the speed lovers. The bike is equipped with 240mm disc brake at front and 130mm drum brake at rear.
Design:
I mentioned before that the design of this bike is pretty impressive. I am not telling that it's the best designed bike but for the going people it's enough. If you kindly search in internet about the design of this bike you can understand the reality. It is not actually more different than the previous version of Bajaj motorcycles such as Bajaj 100cc, Bajaj 125cc. Though the design of Bajaj 135cc was little disappointing but I think that's the key point to make Bajaj 150 more perfect and performance oriented. Overall the bike has a sporting look with resized fuel .
As a bike lover and a regular bike user I definitely suggest this bike specially for the going people. After the whole review I think you guys definitely got a clear idea by my Bajaj Discover 150cc Ownership Review.
You can send us your ownership review too. Share your experience and moments with your bike via our blog. You can write in Bengali or or, both. Click here for a guideline on how you should write you ownership review and then send your ownership review to articles.bikebd@gmail.com
You might also be interested in