Bajaj Discover 100 Ownership Review By Kawshik
Published On 13-Jul-2013 10:42am , By Shuvo
Hello friends, I am Kawshik Ahmed from the western north district of Bangladesh named Chapai Nowabgonj, which is famous for mangoes. I am a student & 18 years of old. From my childhood I love bikes & now also love to ride the bike very much & today i am going to discuss about the Bajaj Discover 100 Ownership Review.
Bajaj Discover 100 Ownership Review By Kawshik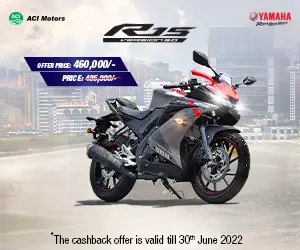 Detonation:
My biking Started from my age of thirteen at 2008. It started with my father's first bike Escort. Which was purchased at my age of five. when I got younger I always dream to get a bike of my own. Many times passed riding my father's bike. But I learn motorcycle riding by Hero Honda Splendor. At last on 2010 I asked my father to buy a new bike specially for me. My father agreed to consider my passion but give condition to choose a bike from 100cc.
Concentration:
Considering my age I had no other way rather to choose within 100cc bike. I was really very much exited to choose and get my first bike. To choose the perfect one for me I started to read ownership reviews from web and made many enquiries on different 100cc bikes. Finally I glued on two simple issue to choose my first bike that was decent mileage and riding comfort.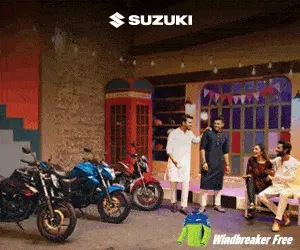 Selection:
At last collecting lots of info's from web I choose Bajaj Discover 100. I think it really fulfills my requirements considering my age and occupation. And it really suits me perfectly. After choosing period over I shared my view with my father. And at last one shiny day my father with me and one of our trusted motor mechanic went to the Bajaj showroom at Chapai Nowabgonj named Shathi motors. I can remember the exciting moment of the day clearly. When we reached at showroom it was really a special moment for me. There I started to inspect different colored bikes. Finally I glued on Black-Red color.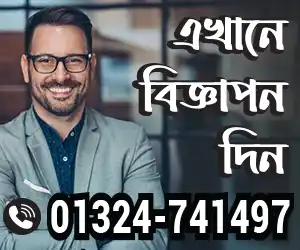 The Thrilling Moments:
After selecting the bike they started to make the bike ready to ride by putting engine oil, installing battery and other routine works. At that time the officials prepared the documents and my father paid off the full amount. The bike cost us BDT 1,28,000.00. The time was really thrilling for me that I am going to own a bike only for me. When the mechanic of the showroom made the bike ready to deliver, I took a short test drive and found everything is OK and fantastic.
Satisfaction:
I bought the bike Bajaj Discover 100 for me because I really love it very much. I went to my collage riding my bike. And some time I make short trips with my bike or hang out with my friends here & there. Every time when I ride my bike I really feel an extreme pleasure and it really makes me very happy. Time flows like air and I have completed two pleasant years with my bike. I have just clocked over 28,000 km on Odo meter. After passing pleasurable two years with my Bajaj Discover 100 I am quite satisfied with its performance.
Mileage:
I choose the bike for the great mileage promoted by Bajaj. In real situation I am getting the mileage of 60-65 kmpl at my local area. But when I ride on the highways it gives over 75 kmpl. I think it is satisfactory for me.
Maintenance:
For the engine maintenance I use Mobile Super 4T. I change the engine oil after a regular interval. And I also get the periodic service from my mechanic to keep my bike smooth.
Top Speed:
Bajaj Discover 100 is a single cylinder 94.34cc displacement engine bike. The maximum top speed gained about 98 km/hr though it has tuned to gain maximum mileage from fuel. And I an satisfied with that considering it's displacement.
Illumination:
After riding over 28,000 km I would like to illuminate: Three good thing: a. Good handle bar position b. Great mileage c. Good controlling Two awful thing: a. Bad grip from rear tire b. No ready acceleration like hero 100cc bike
Long Trip:
As I am much younger by my age I use to make short trip with my friends. But the longest trip I made from my home to Rajshahi city. The trip was about 200 km long.
Observation:
From my observation Bajaj Discover 100 is a excellent bike for the students who can get superb mileage from it. And the ride is really pleasurable.
Next Bike:
After riding over two years I am experienced enough to handle bigger bike. I enlisted Hero Honda Hunk as my next bike. Maybe on upcoming August I will buy Hero Honda Hunk, In-sha-Allah. Dear friends here I have shared a little of my feelings on bike. But my love is more and more wider for bike. Maybe I have skipped many technical thing to write this review but I would like to thank specially Suvro Sen (Chief Editor of BikeBD) to inspire me to write Bajaj Discover 100 Ownership Review. Finally I would like to get your valuable comments & inspirations with the commentary box. Thanks. By- Kawshik Ahmed Rephrased by-Saleh Md. Hasan You can send us your motorcycle ownership review too. Share your experience and moments with your bike via our blog. You can write in Bengali or English or, both. Click here for a guideline on how you should write you ownership review and then send your ownership review to articles.bikebd@gmail.com
You might also be interested in