Bajaj CT 100 Feature Review - The Reliable Commuter
Published On 19-Aug-2017 10:42am , By Saleh
Bajaj CT 100 is a well-known name in the commuter motorcycle market in Bangladesh. It already has passed many years of success in our motorcycle market. Moreover in other south Asian countries, it has diverse popularity as a commuter. Hence today here is our Bajaj CT 100 Review – The Reliable Commuter. Let's get the featured profile of this nice commuter.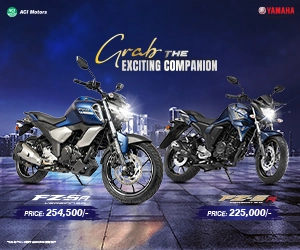 Bajaj CT 100 – Overview
Bajaj CT 100 is the most dedicated model of commuter motorcycle from Bajaj Auto Limited. The bike is completely designed and featured only for commuting. The motorcycle revealed in the market in the year 2004 replacing the existing commuter Bajaj Boxer.
Bajaj CT 100 came covering all the good features of the old model but enhanced with new features to cope with market trends. Therefore the looks, design, and some new features added with this new Bajaj CT 100 whereas now this is one of the tested & reliable commuters from Bajaj.
Bajaj CT 100 – Looks, Design & Appearance
Bajaj CT 100 is top to bottom a commuter in core. Coming to the looks and design it's very simple & straight. Literary it comes with the impression of a classic look & style, but surely it nicely copes with modern design trends.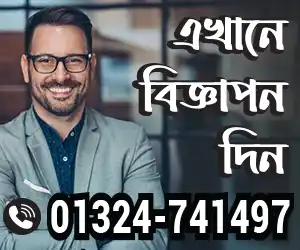 In appearance CT 100 is very decent. Here you can't claim on any part of the motorcycle keeping in mind as it's a solid commuter. But over all it comes with good design, color scheme and finish in all over the body part like headlamp, fuel tank, side panel etc.
Bajaj CT 100 – Wheel, Brake & Suspension System
Coming to the wheel, brake & suspension system, Bajaj CT 100 is very focused in features. Generally it comes with conventional spoke metal rim. It is very suitable for riding any kind of terrain in city even in extreme rural. But for the city riders there also alloy rim wheel available as an option.
The tires of Bajaj CT 100 are conventional tube type. Those come with regular commuter style but thick groves. Here the three inch wider rear tire very effortlessly provides good road grip over dry or wet road surface.
Bajaj CT 100 designed with drum type braking system both on front and rear wheel. The 110mm size drum brakes are much capable to control this commuter without any hassle.
The Bajaj CT 100 designed with regular hydraulic telescopic fork in front suspension. The rear suspension is double suspension unite with rear swing arm. These suspensions are also strengthening with SNS that is Spring in Spring Suspension system. So each suspension contains two springs which is more capable to carry extra load and deal with rough roads.
Bajaj CT 100 – Seating & Riding
As a commuter Bajaj CT 100 comes with a single piece longer seat. Though the seat is single piece but it designed with good looking curves. This curve allows the rider for better controllability and comfortable riding experience. Here the pillion seating area is much wider and spacious.
The riding position in CT 100 is completely upright. The seating position, handlebar position, control lever & switches and foot rest position all are placed as for comfortable upright riding. So controlling in rough terrain even with heavy pillion is very easy deal while riding Bajaj CT 100.
Bajaj CT 100 – Official Specification
Bajaj CT 100 is a very focused on its commuting features. Hence here is the official specification table of the motorcycle. From here you can get clearer view of the bike. So please take a look on the specification table.
Specification
Bajaj CT 100
Engine
Single Cylinder, Four Stroke, Air Cooled, 2-Valve Engine
Displacement
99.27cc
Bore x Stroke
53mm x 45mm
Compression Ratio
Not Found
Maximum Power
8.2PS @ 7,500RPM
Maximum Torque
8.05 NM @ 4,500RPM
Fuel Supply
Carburetor
Ignition
CDI
Starting Method
Kick start
Lubrication
Wet Sump
Transmission
4-Speed Constant Mesh
Dimension
Frame Type
Tubular single down tube with lower cradle frame
Dimension (LxWxH)
1,965mm x 770mm x 1,072mm
Wheelbase
1,235mm
Ground Clearance
169mm
Saddle Height
Not Found
Kerb Weight
109 Kg
Fuel Capacity:
10.5 Liters
Wheel, Brake & Suspension
Suspension (Front/Rear)
Hydraulic Telescopic Fork / Trailing arm with co- axial hydraulic shock absorber and coil springs. SNS
Brake system (Front/Rear)
Both 110mm Drum Type
Tire size (Front / Rear)
Front: 2.75*17"; Rear: 3.00*17"


Battery
12V
Head lamp
12V
Speedometer
All Analog
*All the specifications are subject to change upon company rules, policy, offer & promotion. BikeBD is not liable for the changes.

Bajaj CT 100 – Engine Features
After the specification table of Bajaj CT 100 you are already known that the motorcycle comes with a single cylinder four stroke air cooled engine. Here you can see the engine produces very decent amount of power and torque that is 8.2PS of power and 8.05NM torque. So Bajaj CT 100 is enough capable for our daily commuting.
Here you can see the cylinder dimension of this engine is over square that is bore is wider than the stroke. So the piston travel is shorter and engine spends less effort for delivery the power. In addition here the ExhauTEC technology along with new BS-IV Emission compliance ensured more combustion efficiency. Therefore new CT 100 ensures more fuel economy than the previous.
So you can see the CT 100 is quite simple but decent & capable commuter from Bajaj. It packed with enough power, features along with significant mileage. And most of all it already proven with its previous track result. So if you are searching for a reliable commuter then you can consider Bajaj CT 100 for your use.
So readers here was our Bajaj CT 100 Review – The Reliable Commuter. Hope we could give you a clear picture of the motorcycle. If you have any query or further requirement on any model of bike then let inform us, we will surely try to respond with in our capabilities. Therefore stay connected with us for latest news & reviews. Thank you all.
You might also be interested in