AVATAR Test Ride Review by Team BikeBD
Published On 10-Mar-2015 02:50pm , By Saleh
Guys you may remember as on May 16, 2015 Goodwheel Bangladesh has showcased a new bike AVATAR with an event at Dhaka. From the time we the Team BikeBD were much excited to get the bike for our test ride to dig out the real taste & fun of the features added with the bike. So getting the visuals and official specifications we published the AVATAR-Featured Review that time.
The bike AVATAR actually was the test mule for their trial and to examine its capacity and compatibility considering our local road and environment condition. So Goodwheel Bangladesh also offered us to test the bike for our assessment. Therefore after testing the bike around for one month with clocking around 1000km here is our AVATAR Test Ride Review by Team BikeBD. We think this will answer the interests and queries of bikers on AVATER as well as help the company to evaluate the bike before its launch on road.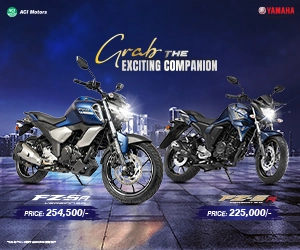 Goodwheel Bangladesh is a new name in the two wheeler industry with a vision to establish a local brand – Goodwheel – which people should feel good about. Management of this company is very much passionate and ready to work hard to provide something special for motorcycle lovers
According to the company, every motorcycle or scooter that carries the name – Goodwheel – must come with good appearance, quality and performance. Not only that, Goodwheel Bangladesh commits to satisfy its customers with enough parts supply and good after sales services.
All the products branded under – Goodwheel – are manufactured in China. But Goodwheel Bangladesh chooses the best graded China origin products which are basically made for European market under the supervision of European engineers/companies.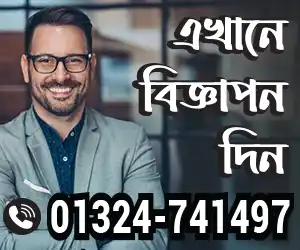 On-Road Impression of Avatar
The test mule AVATAR is an aggressively designed good looking as well as featured bike. We were pretty impressed with the appearance of the bike while we glanced it first time at Goodwheel Bangladesh event. The design of the AVATAR is in fact eye catching for any age of rider in true sense.
Here we will not to go for the visuals as we have described those with our featured review previously. Though we are herewith our test results but we should mention the on road public response while we have rolled the bike to the crowd for a month.
Within our testing period each and every time while we moved through the traffic and stopped before the signals people used to ask about the bike and its features. It was really pretty good feeling grabbing the public attention. The people were very much interested to know about the bike and wanted to know how it performing in real.
Here most of the people interested about the bike due to new sporty design, look and pretty good color scheme. And truly for the reason as they have never seen the model before.
Whatsoever some people aggressively loved the thrust note of the exhaust where anyone has not complained about it. Few people were not satisfied about the shape and size of the head lamp. But considering overall we are impressed with public response on appearance of AVATAR on the road.
Our Concentration on Avatar
We have tested the bike AVATAR for nearly one month. Most of the times we were on city and only few rides were on the rural area. We tried to know its capability and to evaluate its performance and compatibility considering both on-road and off-road.
We tried to know how it responds on different road condition, how brake & suspensions serve on various nature of the road. Is that comfortable or controllable for every age of rider or it designed for specific flock all of those were in our consideration. Moreover we tried to get some public opinion after getting them riding the bike. Hence at the end of the session here are the findings.
We started our session from the very beginning at its odo. It was really nice experience hearing the threshing exhaust note as it like a dual sports or adventure bike. And truly speaking we also got the feeling of an adventure bike while we ridden the bike.
The riding posture of AVATAR is also like a dual sports adventure mule and we are happy for that. It some bit felt like riding a mustang on the avenue and people are jealousing which really feels indeed.
Track Performance of Avatar
The engine of AVATAR we found much responsive and have notable raw acceleration with which the exhaust note nicely matches. But very unfortunately the engine is not refined and we felt lack of smoothness of power delivery of the engine. It feels more apparently just on and after the gear shifting. It vibrates a lot with the full body of both bike and rider while on accelerating and also at the high speed.
The gear shifting is quite smooth as you will not feel any hassle to shift gears at any speed. We are much happy with the gear mechanism as sometime we have forgotten to concentrate on gears for checking for its performance. But again the power delivery doesn't matches with the gears.
AVATAR is a good looking naked street bike where for sure you will get some taste of an adventure bike as we mentioned earlier. The acceleration is good and top speed was also comparatively nice. We have experienced 118 kmph of speed on one kilometer track, afterward we reached at 124 kmph of top speed. But frankly speaking we expected more as it is a light weighted naked bike with a mentionable compression ratio of 9.8:1 where the air intake volume is 300cc as specified by Goodwheel Bangladesh.
The AVATAR is using quite same carburetor like old Yamaha FZS series, so the fuel efficiency we guessed near to that. Moreover we expected higher figure due to its light weight feature. But the fuel efficiency we have experienced is around 32-35 kmpl in Dhaka city. It was averagely counted with total our road coverage and total fuel we have burnt.
Our Findings on Avatar Frame & Design
So all the figures of our test result on AVATAR we sketched above were on the engine and performance related. But there are also some issues remaining to sketch out like comfort, therefore suspension and controlling characteristics of the bike. Hence let's head again how the session was for us and what we have experienced from AVATAR.
Let's start from the first. The handlebar of AVATAR is certainly nice looking, nice colored and silver finished. But unfortunately the ball-racer of the bike did not do a good job as it normally does & it also hampered the controllability of the bike.
The seating position and arrangement of AVATAR is good and comfortable both for the rider and pillion. The split shape of the seat is nice and looks very sporty. The saddle height is little high but it nicely matches with the bike design. But for this height you will not feel any hassle to control for sure.
The frame of the AVATAR is structured with steel made elbow-pipe. Here the rear swing arm also designed with reinforced double tube frame. We think this is nice enough to tackle the load and absorb possible pressure which also the key of good suspension through the frame.
Our Findings on Suspension, Brake & Wheels
The front suspension of Avatar are telescopic & a mono at the rear which is an attractive feature of the bike but in real we have experienced a stiff suspension from the front where comparatively the rear are quite are moderate. Due to stiff front suspension alone with engine vibration makes the situation quiet unpleasant while you are even on a simple off-road or broken city-road. Frankly speaking we are not happy with that.
The AVATAR featured with nice looking front and rear hydraulic disk brake. It really is a nice package. It worked well on dry weather but in rain it lacks performance. Here both the tires of bike are tubeless. We should mention as both tire gave awesome grip on the road.
We have done several extreme corners very confidently. But again we were in fear about the suspension and brake. Other than it was very nice on the corners. And for the higher saddle height it feels quite imbalanced in the heavy traffic. This may cause struggling for the people who are shorter than usual.
Enhancements with Avatar
Avatar comes with some enhancements like it has an onboard music system. For entertainment on the open road build in MP3 player helps to enjoy some music or when stuck in heavy traffic jam in the city. This bike also equipped with USB cell phone charger system. So no worry of charging issues of riders gadgets on the road or tours.
The Avatar also has a fatigue alarm on the speedometer. It will turn itself ON if anyone rides more than 3 hours on the highway nonstop. So this is a helpful feature for the hardcore riders.
Speedometer is not conventional as unlike many bikes here the REV counter is digital while the speedometer is analog. It features a clock & other necessary important warning lights on the board.
It also has a parking system where you can turn on the PARKING LIGHTS with locking the neck of the bike and take the key out. So parking the bike in the dark it will be easy to find it out and keep safe and visible in the dark places.
Good Feature of Avatar
So readers here above are the most of our findings on AVATAR from our extensive test schedule. And here is few more in favor as well as we have noted some concerns of AVATAR should take care.
AVATAR is a delicately designed boasted with fashionable and technological elements as the company featured. So no one can complain about the look and design.
Paint quality and other crafting are nice enough.
Control switches, levers, pedals and cables are good and decently finished.
Body material like plastic and metals are nice enough. We did not get any rust in any nut-bolt even after riding in rains.
Good & raw acceleration.
Featured digital dashboard.
You can turn on the parking lights of the bike without the key inserted in the ignition which is helpful at night when you want to park it in the dark or on the highway.
Concerns to Take Care on Avatar
LED DRL, signals including head lamp and Odo are not fitted properly. Water easily gets inside in the rain.
Odo is featured with many parameters but speedometer is surprisingly analog which demoniacally works and it surely displays wrong value.
Rear tire fender is not for work good as the back of the rider and pillion rider gets printed with dirt and dust of the road. It goes worst when riding in the rain.
Engine does not stay at idle while waiting in traffic jam and you need to rev the engine continuously for keeping the engine on. Need to setup the carburetor well
Head lamp illumination is usual but the high and low beam is not aligned properly.
Engine quality & smoothness is not good enough and needed to be better.
Feedback from Goodwheel:
Team BikeBD got the opportunity to make assessment of the test mule. At the end of our test schedule we have primarily addressed the company with our findings and they took it very seriously. They tried to solve some issues locally and fixed some of them like adjusting the handle bar position, ball racer fittings, front shock absorber and the braking mechanisms. After their initial service and maintenance we got some issues improved like:
Handle bar adjusted for more comfortable position and fitted softer cushioned grip which resulted comparatively comfortable handling.
Ball racer was adjusted but due to poor quality it did not work any better. It should have replaced with better quality product one.
Front suspension adjusted for better play but during our testing we didn't get any better feedback from those either
Engine oil drained and gone under periodic maintenance's, resulting we got better response from engine.
End Note on Avatar
So guys, that's the complete figure of AVATAR after our test schedule. We tried to get every possible finding from our testing so that the company can get maximum possible compatibility which may help them to be confident before importing and marketing this bike in BD, as well as our riders, can get real picture of that.
It's a nicely crafted and modern design test mule there is no doubt. We have noticed the zeal and attraction of people on the road, at the traffic jam or in other crowds, even while parking at garage many enthusiasts was asking about the bike AVATAR. And those were really amazing experiences. And, with a price tag of 1,68,990 BDT, People are more attracted to it.
We think with few more refinements it can be an adorable package for the youth. To our knowledge the company has already done many refinements to this bike after we tested it including ball racer, break, suspension and vibration issues and they are continually doing so. We wish our best to Goodwheel Bangladesh.
Goodwheel Bangladesh
Address: 115/2 Bijoy Sarani Link Road, Tejkunipara , Tejgaon, Dhaka-1215, Bangladesh Phone: 01993-081741 , 01993-081742 Email: info@goodwheel.com.bd Web: www.goodwheel.com.bd
You might also be interested in