Goodwheel Bangladesh Launch Avatar Motorcycle In Bangladesh: Featured Review
Published On 29-May-2015 05:10pm , By Shuvo
As expected year 2015 is the year for launching many spectacular bikes in Bangladeshi market. You may have been watching the news of launching of new bikes in public places. Enthusiasts enjoyed those events and tried to appease their curiosity on those breeds. In sequence from few months the Goodwheel Bangladesh is continuously striking the motorcycle arena with the feeding of another brand new 150cc model from their stable. And we are damn sure that you are also aware of it and eager to hear roar of the newcomer AVATAR in the motorcycle industry. So we are herewith AVATAR-Featured Review.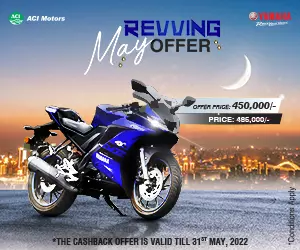 Guyz, there was a time only few bikes were rolling on our road with the giant brands from Japan, Italy or other. Technology has really born from there but by the flow of time it spread worldwide. Once we the Bangladeshi user couldn't rely rather than Japan even not Italy, England, Singapore or USA. You know while Indian breed started to walk on the BD trails peoples used to mocking but that didn't last for long. And Indian bikes began to rule our roads like the warrior. In sequence now China is representing amazing quality of craftsmanship & technology. Hence you can't ignore the succession while they are ensuring the renowned class with of-course reasonable price where you are free to enhance our riding experience with some gorgeous features.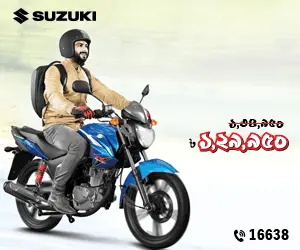 AVATAR is the newcomer on our road marketed & distributed by Goodwheel Bangladesh originated from China. The Goodwheel Bangladesh has launched the bike with a showcase event at Bishwa Sahitya Kendra, 14 Kazi Nazrul Islam Avenue, Dhaka on May 16, 2015. Goodwheel Bangladesh still hasn't started to sale their product from their showroom but they really grabbed huge attention among the young riders as you can't overlook the design and features of the AVATER.
Appearance:
You know modern bikes come with superior look & design with enhanced features to easily grab attention of youngsters even not ignorable from aged riders. AVATAR is not out of the trend. At a glance AVATAR looks a like Iron-Man. The cutting edge design gave it a different look which crafted the aggressiveness and increased the aerodynamic characteristics. It's a completely naked street bike with excellent design and nice blend of color scheme. The muffled enhanced fuel tank, cushioned split seat, slim side & rear panel, rear bikini tire fender, aggressive headlamp, engine fender iconize the sporty look.
In addition luxurious dashboard, metallic finished handlebar, front shock, foot pages, grab rail and dual vent descent exhaust increased the appeal on exteriors. All the lights and signals are LED fitted except the headlamp. There are LED DRL (Daytime Running Light) also fitted on fuel tank fender which increases the visibility to other on the road. And disk brakes on both wheel with tubeless tire fitted with ten spoke alloy rim, rear mono shock absorber also increases the appeal to the youngsters. Those also show the ability of effective braking, premium controlling and of-course comfort. So we can expect AVATAR qualified with effective features with damn attractive design.
AVATAR is a light weighted sports model which is born for young flocks concentrated with light weight feature for performance, speed, ease of control and light-riding experience. So before dissecting the features lets ride through the official specifications and academic achievements of AVATAR.
Technical Specifications:
Engine : Four Stroke, Air Cooled Single Cylinder, SOHC, 2 Valve
Displacement : 149.4 CC (300cc air intake capacity)
Bore x Stroke : 62mm x 53.8mm
Compression Ratio : 9.8:1.0
Maximum Power : 9.5 KW @ 7600RPM (12.74BHP)
Maximum Torque : 13. NM @ 6000RPM
Fuel Supply : PZ26 Mikuni Carburetor (Japan)
Fuel Consumption : 2.5 Liter / 100KM
Fuel Tank Capacity : 14 Liters
Transmission : 5 Speed Gear
Lubrication : Wet Sump
Ignition : CDI
Starting : Electric
Final Drive : Chain
Dimension
(Length x Width x Height) : 2040mm x 780mm x 1100mm
Wheelbase : 1380mm
Ground Clearance : 216mm
Saddle Height : 815mm
Chassis : Diamond structure steel tube frame
Weight : 136kg
Maximum Loading : 150 Kg
Tires (Front/Rear) : Front 100/80-17, Rear 130/70-17; Both Tubeless
Brakes (Front/Rear) : Both are disk fitted hydraulic
Suspension (Front/Rear) : Front telescopic / Rear mono shock absorber
Performance
Top Speed : 125 Kmph
Acceleration : 0-60Km @ 4.8sec
Fuel Efficiency : 2.5 Liter / 100 Km
Achievements / Awards:
For high-standard process and distinctive design innovation - AVATAR won 7th Governor Cup Industrial Design Competition (Jiangmen Division) and 2nd Wuyi Cup Industrial Design Competition and received the "Product Award" in China.
AVATAR is also the first ever Chinese motorcycle to win - Canton Fair Design Award (CF Award)
Frame of AVATAR is also tested in Germany. Also the bike is kept in freezer at -30°c and tested its ignition ability
So readers after glancing over the official specification you can easily assume what is AVATER. The specifications showing pretty good numbers & values which mean that can be one of nice bike on our road in 150cc segment. Some of you might say about the power output could be a little bit high. But we think it may have overcome with light weight (118kg) gaining power to weight ratio. Another thing we noticed the compression ratio is 9.8:1 which comparatively higher which can manage your thirst of acceleration.
There is another positive feature with the cylinder bore & stroke which is 62mm x 53.8mm. Here you can see the bore is greater than the stroke so the piston have to move shorter way in every cycle of combustion where the engine can gain more power with lower friction loss. Another thing the fuel supplied to the engine by PZ26 Mikuni Carburetor (Japan) which is a successful part of Yamaha FZ series. So all the sign indicates the satisfactory value from that we can expect quality service & better performance from the AVATAR engine.
Other Feature:
We have noticed some attractive features with AVATAR. Firstly its steel tube diamond frame where rear mono suspension enhanced the stability on riding & cornering. The swing arm also designed with double steel tube to give the rear wheel maximum stability and strength.
We have discussed about the engine feature earlier but we should mention the air intake system of AVATAR which is hired from car intake system and it can inhale more air like 300cc engine which can ensure maximum acceleration within a short time and reach at the peak of torque smoothly. And one thing we should mention as this is really an environment friendly feature with AVATAR.
The dashboard of AVATAR also is like honeycomb of features. You will find the clearly designed completely digital dashboard enhanced with conventional humanized speed indicator dial with double backlit illumination. You can enjoy both the digital or conventional odo at a time. The special enhancement of the board is "Fatigue Driving" alert which alerts you while you are riding or cruising for long continuously over three hours. And it is really a nice feature to avoid unexpected situation for the hardcore cruisers who often cruises for long.
Moreover the dashboard also equipped with common gazettes like Fuel Gauze, Digital Odo, Rev Counter, Trip Meter, Gear Indicator, Digital Watch, and Maintenance Reminder.
AVATAR also enhances the fun. You can enjoy music while standing or cruising with AVATAR with its built-in musical system. You need not to worry about your smart phone battery backup while hanging out for long as it has a built-in cell phone charger on the control panel. So ride with fun.
Price & Offer:
As Goodwheel Bangladesh discussed with us, they ensured AVATAR is better than any 150cc Indian brand and equal or very close to 150cc Japanese branded bike. Upon their survey they found most of the people think this bike should price over two lakh. But they don't want to go for high price considering the purchasing capability of young generation and common people. For this reason the promotional price of AVATAR will be 1.85 lakh and which is most fair price after paying maximum duty because the bike comes in CBU condition.
Click Here>>See The Latest Price of Avatar
First 25 bikes buyer will get a very special price of 1.65 lakh but 100% advance will require. Second lot of 25 bikes will be at 1.75lac with advance booking money of one lakh. But all the booking and sale will start after getting tested the bike in BUET considering our local road conditions.
Our Expectation:
So readers you can see we have dissected every feature of AVATAR for your fulfillment. But we are very much excited to enjoy the real time ride & fun with AVATAR with our Team BikeBD scheduled test ride, so that we can deliver you real time test ride results and assessment for your personal evaluation. Until we get the opportunity from Goodwheel Bangladesh we have some expectation and suggestions for them.
We expect Goodwheel Bangladesh will provide the test ride opportunity for the potential buyers, tag the reasonable price, provide quality after sales service and of-course ensure spare parts for the owners. Therefore let's welcome the warrior AVATAR on our road and don't forget to put your suggestions & questions with bellow commentary box.
Contact No of Avatar Seller Goodwheel Bangladesh: 01715690711
You might also be interested in