After Budget Yamaha Motorcycle Price In Bangladesh 2017
Published On 18-Jul-2017 12:29pm , By Saleh
Yamaha Motorcycles Has Always Been One Of The Most Popular Motorcycle Brand Among Riders Cause Of It's Refined Bikes And Pure Performance. Here Are All After Budget Yamaha Motorcycle Price In Bangladesh 2017 -
Yamaha SZ-RR Version 2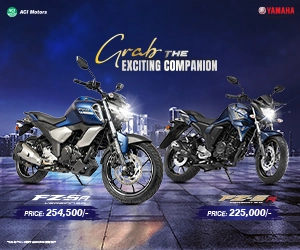 Yamaha SZ-RR Version 2.0 Price In Bangladesh : 1,95,000 BDT
This bike is for those riders who are finding comfort and mileage with a powerful engine and not looking for greater speed or exclusive performance. This is a kind of commuter bike with AHO system and BS4 standard engine which will give its user a great amount of mileage with comfort while cruising in the city. This bike can produce 12.1 PS of power at 7500 RPM and 12.8 NM of torque at 6000 RPM. This bike is not in the focused zone of 150cc bike segment in Bangladesh but it's a great bike which is not focused as it could be.
Yamaha Fazer V2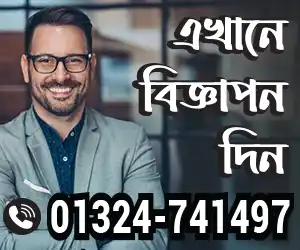 Yamaha Fazer V2 FI Price In Bangladesh : 2,75,000 BDT
This is the most popular and used air cooled bike with kit on our country. This is a very stylish bike with great design patterns along with great powers which we can measure 13.1ps at 8000 RPM and 12.8NM at 6000 RPM. This bike is heavily found all over our country both in city and rural areas. This bike has covered a great amount of demand in its air cooled kitted bike segment. This bike is for those who wants a royal flavor while cruising around the city and good speed up with grip in the long tours. This bike will deliver its services with great comfort and reliability and also the new Fazer Fi 2017 version is coming with all new BS4 standard engine with AHO system.
Latest Price of Yamaha Fazer V2 FI
Yamaha FZs V2
Yamaha FZs V2 FI Price In Bangladesh : 2,55,000 BDT
One of the most popular bike of naked 150cc segment is this Yamaha FZ series bikes. According to that hype this FZ Fi V2 is also created a very high demand rate at the market. Now it comes with all new BS4 standard engine with great power on the displacement of 149cc which can create 13.1 BHP of peak power and 12.8 NM of torque at as per position of 8000 and 6000 RPM. This is a bike for those who want to ride their bike at a regular basis with rough usage and also wants great performance along with speed in needed situations can choose this bike. This bike will give all the things given here with great comfort also. The seating position and great controlling characteristics made it a better option for the riders.
Latest Price Of Yamaha FZs V2 FI
Yamaha Saluto
Yamaha Saluto 125 Price In Bangladesh:
Drum Brake Edition : 1,45,000 BDT
Disk Brake Edition : 1,52,000 BDT
This is one of the best efficient 125cc bike of Bangladesh. It also has a great look with significant design. This bike also comes along with the BS4 standard engine and AHO system.
https://www.youtube.com/watch?v=zHgBeuMbgFE This bike will be a good choice for those who wants a bike with great efficiency in mileage and good control with comfort rather than greater performance or speeding up. This bike can produce 8.3PS of power at 7000RPM and 10.1NM at 4500 RPM. Which clarifies that this bike is also a comes with great power which will help the riders to deal with various situations.
Yamaha R15S
Yamaha R15S (Version 1.5) Price In Bangladesh : 4,40,000 BDT
This is a mixture version of V2 and V1 of YZF R15. This bike has all the attributes of engines same as YZF R15 V2 and the lights with the design of seats are taken from YZF V1. So this bike can also create a massive power of 17ps at 8500 RPM and 15 NM at 7500 RPM. For those who wants the performance of version 2 along with the design of version 1 also at a lower price can definitely choose this bike. It will give the rider great speed with grip and good control all over the bike.
Yamaha R15 V2
Yamaha R15 Version 2 Price In Bangladesh : 4,80,000 BDT (Normal Edition)
Yamaha YZF R15 version 2 is one of the most desired premium segment motorcycle of our country. It has a heavy demand rate in both young and mid-age customer segment. It is one of the most powerful bikes existing in our country. It is also one of the top speed creating bike of our region. It can produce 17ps of power at 8500 RPM and 15 NM at 7500 RPM which makes it really strong and aggressive in the roads. It has also racing handle and seating position with great balancing characteristics which gives the rider to control the bike with confidence and fly through the road. The outer looks and stylish designs along with the very attractive headlights and tail lights makes it even more desired among the riders. The all new YZF R15 V2 is coming with the AHO system which means "automatic lights on" system that will help the riders to be noticed in all type of situations. Those who wants a bike from premium segment with very stylish design and high rate of performance can choose this bike without any doubt.
Thank you all. For further updates keep visiting our website and subscribe to our BikeBD Youtube channel, also stay connected to our BikeBD Facebook Fanpage. To see the details of Yamaha Bike prices in Bangladesh and the Yamaha showroom addresses near to you visit BikeBD.Com.
Useful Article You May Like
You might also be interested in