After Budget Suzuki Motorcycle Price In Bangladesh 2017
Published On 16-Jul-2017 10:42am , By Saleh
Suzuki Motorcycles Has Always Been One Of The Most Popular Motorcycle Brand In Bangladesh. And Here We Are With The After Budget Suzuki Motorcycle Price In Bangladesh 2017 :
Suzuki Gixxer 155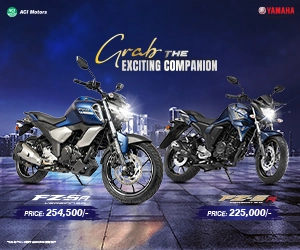 Suzuki Gixxer 155 Price In Bangladesh:
Single color = 2,24,950 TK
Duel Color = 2,29,950 TK
Double Disc = 2,39,950 BDT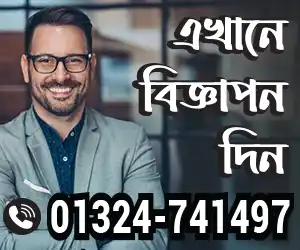 Suzuki Gixxer 155 is a bike from Suzuki - it has been a craze for the bikers on not only Bangladesh but also in India for it's sheer look and attraction. Suzuki Gixxer carries the DNA of the Suzuki GSX series. It inherits the outlook of the Suzuki GSX-S lineup. Suzuki Gixxer 155 was launched back in the beginning of 2015 - and has ruled the roads of Bangladesh ever since. Suzuki Gixxer 155 pumps out almost 15 PS power and 14.8 NM of torque from it's 154.9cc engine. Suzuki Gixxer 155 upgraded into a double disc edition bike since the late 2016 - and Since the Dramatic price reduction in the begininning of the year, it has been one of the most popular high end commuter to the bikers of Bangladesh. Lets See Suzuki Gixxer price in Bangladesh here.
Suzuki Gixxer SF (Faired Version)
Suzuki Gixxer SF Price In Bangladesh:
Single Color : 2,64,950 BDT
Double Disk Edition : 2,74,950 BDT
Motogp Edition Single Disc : 2,74,950 BDT
MotoGP Edition Double Disc : 2,84,950 BDT
Free Registration Offer Going On Gixxer SF
Suzuki Gixxer SF was an innovative idea from Suzuki. People in this region was always a big fan of full faired motorcycle - but as most of them are sports category bike like Yamaha R15, Honda CBR150R, etc, most of them couldn't afford to ride one or was not comfortable with one. Then Suzuki released a bike - which is a breed between a street commuter and a faired bike. They created Suzuki Gixxer SF - a full faired street bike! Suzuki Gixxer SF became popular instantly, and it's double disc edition just made everything even better! Suzuki Gixxer SF has the same engine, chassis and everything like it's naked brother - the only difference is the aero-dynamic fairing in the front which gives the bike a sports bike feel but gives the comfort of a street bike.
Suzuki GS150R
Suzuki GS150R Price In Bangladesh: 1,99,950 BDT
Suzuki GS 150R is a 150cc commuter bike form Suzuki which was first launched back around 2008. It had some advanced technologies inside of it's body and engine so it hasn't changed much till now. Suzuki GS150R carries a 149.5cc engine which pushes out almost 14 bhp of purified power and 13.4 NM of torque. it has a good power to weight ratio which allows it to accelerate in a good flow. It is not too much popular but it is a good featured commuter which can make it's rider happy in every situation.
Suzuki Slingshot Plus 125
Suzuki Slingshot Plus 125 Price In Bangladesh : 1,49,950 BDT
Suzuki Slingshot Plus is Suzuki's answer to the 125cc segment owned by Hero, Bajaj and Honda. They launched the bike along with their other models in Bangladesh and sadly, haven't gained so much popularity with it. Though it is a good bike and can satisfy the rider with it's 8.5 bhp power and 10 NM of torque, it somehow managed to not get popular among the motorcycle enthusiasts in Bangladesh.
Suzuki Hayate 110
Suzuki Hayate 110 Price In Bangladesh : 1,24,950 BDT
Suzuki Hayate 110 is Suzuki's attempt to take on the 110cc commuting segment - they have been pretty good at that. Suzuki Hayate has been a popular 110cc commuter choice for this segmented bikers. Suzuki Hayate 110 pumps out 8.3 bhp power (same as Suzuki Slingshot 125) and 8.8 NM of torque to provide maximum amount of performance. Suzuki Hayate is recomended for anyone who is looking for a 110cc commuter and want to stand out of the crowd without taking any risk.
Suzuki Lets
Suzuki Lets Scooter Price In Bangladesh : 1,59,950 BDT
Suzuki Let's is a really good scooter form Suzuki - it has been so much popular among the city riders for it's light and nimble design. Suzuki Let's is packed up with a 112cc engine which produces 8.7 bhp power and 9 NM of torque. Suzuki Let's scooter is the perfect choice for anyone who is thinking to get rid of the public transport and start biking in the city to avoid traffics, and because Suzuki Let's pack up power, lightness and easily controllable mechanisms, it is popular among everyone.
Suzuki Access 125 Scooter
Suzuki Access Price In Bangladesh : 1,79,950
Suzuki Access is targeted for those people who is a good scooter rider and have no intention to ride a bike but want to move around everywhere with something with a better performance. And, Suzuki Access 125 is the answer to that from Suzuki. Suzuki Access 125 pumps out 8.5 bhp form it's 125cc engine. It has a slick and elegant design which attracts the corporate people most. Suzuki Access is recommended for anyone who want to use a two wheeler to skip the traffic and also who wants his ride to meet up to his standards - both by looks and by performance.
To see the details Suzuki Bike price in Bangladesh and Suzuki শগটগপচেদেড ‍ূhowroom near you visit BikeBD.Com. Stay with us for more update motorcycle news.
So readers, stay with us for new and updated news and don't forget to subscribe to our BikeBD Youtube channel, and also an eye on our BikeBD Facebook Fanpage. To see the details of Available Bike prices in Bangladesh and the Motorcycle showroom addresses near you visit BikeBD.Com.
You might also be interested in