600 km Odyssey : BichanaKandi
Published On 01-Jan-1970 06:00am , By Shuvo
600 Km Odyssey : BichanaKandi
People were in their home town during this Eid Holiday which was nearly 7-9 days long. June vai was at Dinajpur while Abid vai was at Satkhira celebrating Eid. Me, Jahir and Rimon were @ Dhaka where we found EMPTY roads and enjoyed our time too.
But life weren't THRILLING, so to add some THRILL in it June vai made a plan on the day of EID that come 1st August we will be heading to Bichanakandi, a stream just near the Indian border in Sylhet 300 km from Dhaka city & we will travel 600 km under 24 hours.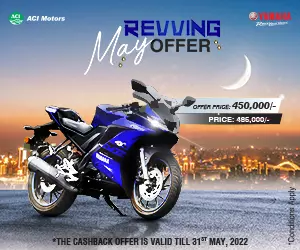 We were suppose to go around 10 riders but Rohit vai decided that he will go to Sylhet one day ago so that he can explore some more place and take some rest, Suvro vai was suppose to join on our way back to Dhaka as he spend his Eid holidays in Sylhet.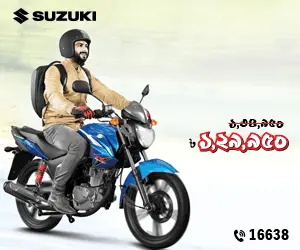 We were 7 riders with 6 bikes.
June vai: Honda CB Trigger
Abid vai: Suzuki GS150R
Jahir vai: Yamaha Fazer
Mashuque vai: Yamaha Gladiator SS (125 cc)
Rimon and Zidni : TVS Apace RTR
Wasif: Lifan KP150
STARTING:
We started @ 5:30 AM in the morning from Hotel Regency and took the route through Ghorashal highway to join Narshingdi. After we got on the Narsingdi highway which leads ue to Bhoirob, we were speeding between 80-90 km/h for most of the time. In many places due to light traffic we were travelling over 100 km/h. It was easy for the 150cc bikes but sometimes the poor Gladiator had some trouble catching up with us.
We were travelling beautifully with cool breeze and only little traffic on the road. Our plan was to take a tea break for 5-10 min @ every 50 km of ride. The best thing we had was the weather it was cool, not hot and humid. We had our breakfast @ Ujan Vati and left that place @ 9 AM.
Two months back me and Jahir went to tour Sylhet so we used that experience to monitor the road. The view at hawor, a place just after B. Baria circle was really cool. The highway in the middle with water on either side of the road. We were glad that there weren't heavy cross wind at that time of the day as it would have been very difficult for us to ride through there.
The we enter Satchori Reserve Forest. My 2nd favorite bike riding place in Bangladesh. I will never get to ride in Isle Man TT track but for sure I want to ride here for the rest of my life. This is an epic place for bike riders. It consist of approximately 20 km of twist and turn which for me is biking Nirvana. Everyone in our group enjoyed this place. On my last tour to Sylhet I promised that I will come back after EID and HELL YEAH I did!
By 11:30 we were @ Sylhet where we meet Nayeem Hayder who helped us a lot and guided us throughout the next part of our tour. The road from Sylhet to Bichanakandi wasn't the best of road, but the best thing was it was drizzling which helped to keep away the humidity and we had a wonderful ride back there.
When we reached there at 1:15 pm, we then took 5 of our 9 bikes convey for a boat ride where we traveled by bikes for another 2 km to reach that stream and our bikes were parked on the other side of the stream & we had the best fun of the day.
The water were coming from a nearby fountain and it was crystal clear and cold. The current of the stream is so massive that if you lie down it will carry you down river.
We spend hours taking pictures and bathing ours elf. We could see the hill tracks just behind us but sadly we couldn't visit that place as it is on the other side of the border.
So by 3 pm we moved back to Sylhet, but this time it was a bit hot and we were a bit tired. We came back and @ 5 pm we had our lunch @ hotel panshi. We eat a lot this time as we knew that we won't be having any more breaks in between. Down here Suvro vai came to meet with us but sadly he couldn't join us on the way back to Dhaka.
We had some cold juice and waved good bye to our mates in Sylhet, did some last minute adjustment to our bikes, loaded fuel in it and off we set for Dhaka city @ 6:45 pm. The way back was a bit lengthy as many of us were tired & then it is @ night time.
In the morning we were doing mostly 90-100 km/h but during the night time we were controlling between 70-80 km/h. We followed the same strategy as we did the last time of taking refreshment break at every 50 km.
We were a bit tired and were just 160 km from Dhaka and then came the best part of the whole journey, something which we all enjoyed in this tour. Night ride through Satchori. It was a feast, following each other in the twist and turn was something to cherish in this tour.
We stopped @ one place turned off the engine and the headlight of the bikes and we looked at the sky which was covered with thousands of stars, We crossed Ujan Vati @ 10:30 pm and from there on we were counting when the miles will end. We did experience some rain on our way back but it was light and we decided to move on. But there was a twist in the tale!
Our convoy was headed by June vai, followed by Jahir vai, Rimon & Mashuque vai. Me and Abid vai stopped once to clean our visor and by this time fallen back by 1 km from the lead four and this is when a Pulsar carrying 3 people came to intersect us. Not sure what were their intentions but all the time they were roaming around Abid vai, so I came and intersect them and was watching very carefully whether they were carrying any arms or weapon to attack us.
They were travelling near about 100 km/h and were chasing me and Abid vai, I was watching my mirror @ every 10 sec interval to make sure that they don't come close to use even to attack, once they came very close & that was the time I signaled Abid vai to open up the throttle and that time we were doing speed over 115 km/h, at night time on a wet tarmac. That Pulsar has fallen behind.
Two minutes later we found the rest of the crew in front of me and were waiting for us to catch up with them, it was fine and we headed again towards Dhaka and @ 12:30 AM, 19 hours covering 600+ km and roaming in a beautiful place we were back to our home. To me this has to be the second best bike ride of my life after Teknaf to Dhaka ride via Bandarban, 500 km in 17 hours in my HH Glamour.
I want to give special thanks to Nayeem Hayder, Iqbal Aziz and Oyes Ahmed (all vai's of BDM) from Sylhet who helped us a lot. Bravery ride from Mashuque vai with his 125cc Gladiator, not the easiest thing to do a 600 km ride with a 125cc bike, can't remember anyone even tried to do it.
Also special notification to Rimon and his friend Zidni, the later helped us a lot being a reserve rider and took most of the pictures on this Bichanakandi tour. And probably Tvs Apache RTR had the worst suspension for this type of tour and the types of road we covered but they did it without any tiredness and complain.
And last but not the least, this ride was conducted by members from BIKEBD (Motorcycle BLOG), BD MOTORCYCLIST (a touring based motorcycle community) Motorcycle Mechanics (a motorcycle related FB page) CLICKS ( a photographic FB page for bikes) and SNIPERS (an underground small touring group) which goes to show that we may be from different groups but at the end of the day we share the same passion and love for different bikes, & when it matters we can unite & do a HAPPY ride with each other.
You might also be interested in