24 Hours of Throttle Twisting: Honda Cb Trigger Vs Suzuki GS150R Vs Lifan KP 150
Published On 19-Sep-2014 11:22am , By Shuvo
24 Hours Of Throttle Twisting
Most of the people in Bangladesh have a theory that Chinese bikes are BAD. I never disagree to them but there are few companies in Bangladesh who are bringing good quality Chinese bikes. These bikes are not only well built but in terms of performance they can match the Indian counter parts.
To throw this challenge Rasel Industries LTD, who are the assembler of Lifan and Victor- R motorcycles in Bangladesh asked us to conduct a TEST RIDE where we will be testing a Lifan KP150 for 1000 km under 24 hours side by side with a Japanese bike to see where they lack in all departments against the Japanese bikes and will the engine sustain this 1000 km load. Its a "24 Hours of Throttle Twisting" for us.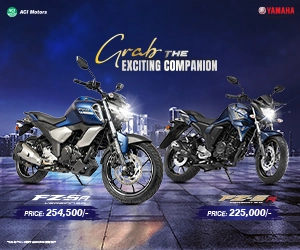 BikeBD.com has been testing Lifan KP150 for a very long time; we have started our TEST way back on December last year. We have done a TEST RIDE review with this Lifan KP150. Rasel Industries has given us a TEST MULE bike to us for this type of testing. On 29th January we rode 500 km from Teknaf to Dhaka under 17 hours. Then we used the same bike for a 600 km TEST where we rode from Dhaka – Sylhet- Dhaka in 19 hours.
I personally went to Sylhet once to tour Jaflong and Madhukundu, also went to my home town in Khulna  with the same bike. The bike has done 7400 km just before we started this endurance of 1000 km. One can imagine that the bike which we were using for this tour has done lots of highway rides and it knows its way around.
Starting:Â
The tour started on 5th September, with June vai with his Honda CB Trigger, Abid vai with his Suzuki GS150R and me with LIFAN KP150. It was raining that day and at precisely 5:10 AM we left the petrol pump which is @ Uttara just beside Hotel Regency. But we were on the back foot right from the word go, it was raining and the track was very slippery.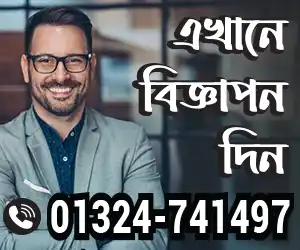 The road from Uttara Abullapur to Chandra was very bad, it was covered with loose gravel and mud and we couldn't speed up too much in there. At 6:00 AM we crossed Chandra and that was the time we twisted the throttle as much as we could. The road though was wet but we had no option but to speed up as much as we can.
In the middle we had breakfast and eat very light meal, then by 7:15 AM we crossed Jamuna Bridge. Our progress weren't too much by then, we lost a lot to times in between but we knew that the road will open up and hopefully we will get better track in front of us.
We crossed Cholon Bill road and in that road we got to know our bikes more. For most of the time on that open road we were doing speed over 100 km/h. The road was beautiful as due to rainy season both sides of the road were flooded with water and sometimes I used to open the visor to breath in some fresh air whenever we came through some speed breakers.
We came in front of Honda Rajshahi showroom where June vai took the opportunity to tune the engine of his bike so that he can get more power and I took the chance to change my engine oil as when I started from Dhaka my engine oil was already 500 km old. I planned to change engine oil once in every 700-800 km.
At 11:00 AM we crossed Rajshai and we were then going towards Bogra through Naogaon. We had our lunch @ Bogra, by that time we covered 360 km in 7 hours and @ 12:15 PM we left that place. Our lunch was very light, we eat just only plain rice with vegetables and potato smash. We made sure we drank plenty of water throughout our ride & whenever we could we eat raw lemon which helps a lot to keep us active.
Once again we were moving forward this time our destination was Dinajpur but we will be using a different route. We took the road through Gobindaganj and crossed Ghoraghat through Hilly and then went through Fulbari. Trust me that road which was just passing through Hilly port was the best road I travelled in the whole journey. The road was covered with tress on either side and the tarmac was smooth and the air was so fresh. I think after Satchari in Hobiganj this is the 2nd best place for bike riding.
We were travelling at a very fast rate, our plan was to ride hard and whenever we stop we stop for not more than 10 minutes and drink plenty of water. Here we meet Suvo vai, the guy who was one of our tour mates back in January when Rasel Industries sponsored us to tour to Saint Martin with bikes. We checked our meter and we found out that in near about 10 hours we have covered 510 km.
We set off again and now our main target was to reach Banglabandha as soon as we can before the sunset. So we twisted the throttle as hard as we can, on our way to Tetulia we meet two Yamaha bikes who were coming from Tetulia towards Rangpur, they were Ferdous and Nazmul. We just say hi to each other while we were riding @ 80km/h.
The road from Tetulia to Banglabandha Zero Point was EPIC. 48 km of road with no traffic whatsoever, June vai tagged me in a video once and asked me that I will enjoy riding here and yes I did. I was a bit worried that after doing 620 km will the KP last for this where you have to do speed over 100km/h for long time. Trust me on this, for about 8 km or more I was at full throttle and the speed I was doing was between 108-115 km/h. SPEED had a new definition in my life that day.
I was taking turning at speed over 110 km/h. Finally at 6:00 PM we reached Banglabandha Zero Point, took some pictures with the infamous ZERO.
I think this monument became one of the iconic places for the bikers of Bangladesh. I think if you love touring then for sure you got to come at Banglabandha Zero Point and take a picture with this ZERO.
We rested for 20 minutes & then we started off again back for Dhaka, which was 500 km from there. At 6:25 PM we started again and we speeded up very highly from there on. Our target was to reach Dhaka as soon as we can, & if possible try to reach Dhaka by 5:10 AM on 6th September.
This time we used the route through Rangpur and then to Bogra to Tangail to Dhaka. Riding @ night is one of the best experiences one can ever have. Gladly our strategy was to stay together and if anyone feels sleepy or tired we will stop by and take in some tea or raw lemon.
We were glad that the road conditions were very good, even after such pounding the bike never let go. We made sure that the bikes were working properly and we also put in some oil in the chain of the bike whenever we found that the chain was dry. By 8:30 PM we covered 812 km.
While coming back we came across Rangpur Medical College Hospital, nope, none of us were injured we came here to meet Saleh, our editor of bikebd and one of the most amazing person I have meet through biking. Also down here we meet Ferdous vai and Nazmul vai who were staying at Rangpur that night and from there on again we started. We arrived there @ 10:15 PM and stayed with them for 15-20 minutes.
According to my odometer reading we have covered 855 km in 17 hours by then, and we planned to take a big rest at Bogra. At 12:15 midnight we had our dinner at Bogra all of us were fresh and sound.
12-15 kilometers after crossing Bogra we were stopped by highway police, they did some enquiry and checked the documents of our bikes and it killed almost 20 minutes. It was frustrating & we were furious with this. But we moved on, just as clocked ticked to 1:57 AM (6th September) the Lifan KP150 odometers showed that it has crossed 1000 km.
Started @ 5:10 AM on 5th September dawn it took Lifan KP150 and the other two  20 hours and 47 minutes to complete 1000 km. I wished I could stopped and took a picture at that time but we were crossing a very remote area  and the camera was deep inside Abid vai's bag, so we decided to let it go. We were holding station, and by now there were lots of buses and trucks on the highway which were coming towards Dhaka. We crossed Jamuna Bridge at 2:50 AM and we knew that we will make it home in time but then we were struck with some problems.
Me and Abid vai were feeling a bit sleepy and tired but we decided to move on as we were just 110 km from home with 2 hours and 20 minutes time on our hand. But just in front of Elenga Abid vai gave up and he decided that it will be best if we take some more rest. We parked our bikes in Elenga and Abid vai took a small nap with the mosquitoes, while I was trying to search some network for Facebook so that I can stay awake while June vai lay on the bench and took some rest. I think this is where we lost it; we spend 30 minutes taking rest. We started again and we took the route through Tangail city to avoid the risky highway where over the years there have been some reports of robbery.
With just 70 km from Dhaka city this time around I cracked and I asked them two to stop by as I was now feeling sleepy, so we stopped by a petrol pump where I was throwing water to my face and lightings struck us for the second time on the same day, again highway patrol police stopped by but to our surprise instead of checking our documents they were very keen with our bikes.
One of them was also TESTING Suzuki GS150, but they behaved well and asked us to ride carefully as Tangail has a bad history of bike robbery at night time, but whatever it was he killed another 20 minutes of our time. By this time June vai was very annoyed and we almost gave up the fight against time, we decided to reach home safely rather than doing rough ride and risk it somewhat.
We came across Nandan Park safely & then Fantasy Kingdom and we were thinking that just 24 hours back we were going over these roads as fast as we could possibly go and here were are now riding it as carefully as we can. The most painful road was the road from Chanda to Uttara, we don't know how we got over those 20-25 km. It was a huge nightmare for us. But gladly we got over those roads and finally at 5:50 AM on 6th September we crossed under the foot over bridge opposite of Hotel Regency, 25 hours later since we left the same place. 1142 km as per Lifan KP150 odometer.
We waved goodbye to each other as we all three took different direction to our home. I was the last to reach home and I opened my door at 6:30 AM on 6th September, 26 hours since I left my home. We all had our tough times and we managed to get over it.
We all knew that Honda and Suzuki will last this tour as their build quality is next to nothing but trust me; Lifan KP150 was the true hero. Many people say that Chinese bikes are crap, but Lifan KP150 did its job. One of the most fascinating things about KP150 is that you can change gear between 9000-10000 rpm without any stress on the engine. When this article is posted that same bike has done 9000 km out of which 4800 km has been on the highway. Our next mission is to take the bike on the 3 hill districts of Bangladesh in November – December.
 There were two problems I faced with KP150 in this whole tour of 1150 km.
Weak horn.
The chain tends to dry up very quickly; I have to oil the chain twice. May be the problem is that fact it doesn't have a chain cover.
Top speed achieved on this tour! 122 km/h, but the best part was when I took a high speed corner @ 115 km/h, my stomach made an awesome noise. Mileage, 36 km/L as most of the time we had to speed up over 80-90 km/h. There were no problem with the bike's clutch plate but I needed to adjust it a bit since I came back to Dhaka.
So What About The other Two?
Honda CB Trigger achieved a top speed of 125km/h and a mileage of nearly 40km/l while the Suzuki GS150R achieved a top speed of 122 km/h. Both of them had very good suspension but we were a bit worried about GS150R, because it had no tubeless tyres but thankfully it didn't gave us any trouble.
After finishing the tour all three of us were a certificate by Rasel Industries LTD and were presented to us by Oscar Wang who is the country manager for Lifan in Bangladesh. It was a tour of a lifetime for us. Hope someday we could fulfill our biggest dream as a rider.
You might also be interested in