TVS Raider 125 Price In BD 2023
Price: 160,999 BDT
Market Status: Available In Bangladesh
Showroom Near You
Key Specs of TVS Raider 125
Engine
125 cc
Power
12.70 BHP
Torque
11.50 NM
Mileage
50 kmpl
Brakes
Syncronised Braking Technology
Tyre Type
tubeless
TVS Raider 125 Motorcycle Comparisons
TVS Raider 125 Specifications
Bike Information
| | | | |
| --- | --- | --- | --- |
| Bike Name: | TVS Raider 125 | Brand: | |
| CC: | 125 | Regular Price: | 160999.00 |
| Bike Type: | Commuter | Distributor/Seller: | |
| Model Year: | N/A | Brand Origin: | N/A |
| Made In: | N/A | Assemble In: | N/A |
Engine
| | | | |
| --- | --- | --- | --- |
| Engine Type | Air & oil-cooled 3V engine | Displacement | 124.76cc |
| Maximum Power | 12.70 Bhp @ 8000.00 RPM | Maximum Torque | 11.50 NM @ 6500.00 RPM |
| Bore | 53.5 mm | Stroke | 55.5 mm |
| Compression Ratio | N/A | Valves | N/A |
| Fuel Supply | Carburetor | No of Cylinders | 1 |
| Engine Cooling | Air & Oil Cooled | Starting Method | Electric |
Disclaimer
Above mentioned information may not be 100% accurate. We collect information from manufacturer website and other reputed sources. Please inform us if you have found any mistake or wrong information.
VERDICT


Raider 125 Price
Raider 125 is a high performing bike which is available in the Bangladesh motorcycle market. Raider 125 Price in BD is 149900 Tk.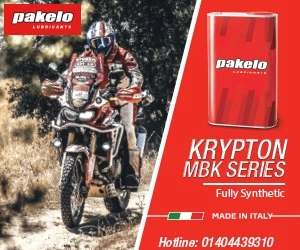 Raider 125 Height
Raider 125 Seat Height is 790 mm claimed by Runner and Raider 125 user Seat Height is 790 mm.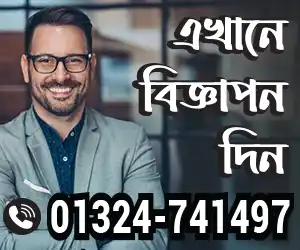 Raider 125 Mileage
Raider 125 mileage is 50 KMPL claimed by Runner and Raider 125 user mileage is 50 KMPL.
Raider 125 Weight
Raider 125 weight is 120 KG claimed by Runner and Raider 125 user weight is 120 KG.
Raider 125 Speed
Raider 125 Top Speed is 110 KMPH claimed by Runner and Raider 125 user Top Speed is 110 KMPH.
TVS Raider 125 is a newly released street-naked styled sporty commuter motorcycle by TVS Motor Company Limited. The motorcycle is profiled with exclusive and premium looks and styling hence it's a sporty and dashing motorcycle even being in the category of commuter motorcycles. The motorcycle holds a newly designed 125cc 3-Valve engine; hence TVS Raider 125 stands unique aside then the other 125cc TVS motorcycles like TVS Stryker, TVS Max, or the TVS Phoenix. Thus it already holds a premium sculpture for the performance and identity.
TVS Raider 125 is a completely new addition to the TVS commuter portfolio that featured some attractive and eye-catchy features. The motorcycle is solely designed to match best with the young generation rider's dream & demands. Hence the motorcycle holds the ergonomics like the bigger capacity nked-sport bikes. And most attractively the motorcycle is offered a very competitive price that puts TVS Raider 125 one step ahead against the visible rivals available currently in the market. You can see updated tvs bike price in bangladesh here.
TVS Raider 125 – Physical Attributes:
The New TVS Raider 125 is an exclusive addition to the TVS commuter series. It's a premium-designed and top featured commuter motorcycle from TVS that features like a true naked sports motorcycle. Accordingly, it came with a very aggressive & sporty look and design. The entire exterior including the aggressive looked LED headlamp, dented fuel tank, compact side panels, and the sporty split seat is very carefully designed and those are actively carrying premium physical attributes on the bike.
The core attraction on TVS Raider 125 tipped to the headlamp assembly, and then the sports-inspired heavily crafted fuel tank and the segmented split type seat. Accordingly, the rests like the compact matted side panels, sleek LED tail lamp, underbelly engine guard, sporty exhaust, etc. have altogether enhanced the motorcycle exterior attraction and gave it a complete sporty profile. Hence the motorcycle looks cool and it's manly no doubt.
TVS Raider 125 got a Robotic designed animalistic styled LED headlamp setup, it looks wicked, and it is naked from the top. The ODO console is mounted naked that is a fully digital console and it displays so many perimeters that are absolutely imagery for a commuter type motorcycle. Here the blinkers got the clear lens bulb setups but the compact tail holds a signature styled LED setup and that also looks wicked. Accordingly, the motorcycle gets an animalistic designed muscled fuel tank.
Also Read: Paradise Auto Center in Nawabganj, Dhaka
Here the fuel tank is crafted with multiple pieces of plastic panels that are curvy and dented. Further, it has shroud extensions from both sides that gave it a beast-like muscled profile. Hence the side panels are also matted underneath the tank shrouds. At the same time, the underbelly engine guard also matches with the panels, and the same applied to the rear part including the plastic panel as well as the sporty puffed exhaust barrel.
The new TVS Raider 125 features a segmented split-type seat supported with a heavy grab rail for the rider and the pillion. Supporting the upright riding it also features the upright pipe handlebar as well as the footrest and other controlling levers. Hence altogether Raider 125 is a carefully designed commuter that looks sporty, designed sporty, and obviously never compromised the commuting features that also positively enhanced its premium attire.
TVS Raider 125 – Engine Performance & Features
The new TVS Raider 125 holds an all-new designed 124.8cc engine that is campaigned for its integrated 3-Valve technology. Hence it's a single-cylinder, four-stroke, air & oil-cooled engine that features a bore & stroke of 53.5mm x 55.5mm. The engine is featured with a 3-Valve mechanism and the fuel feeding has adopted the TVS Eco-Trust Fuel Injection Technology. Further, the engine starting is featured with only an electric start system hence the manual kick starter is absent here.
In the transmission, the Raider 125 engine is fitted with 5-speed gear in the pattern of 1-N-2-3-4-5 and the clutch is multi-plate wet type. Accordingly, the engine is now much more refined than other 125cc engines featured in the various models of TVS motorcycles. Accordingly, the Raider 125 engine delivers the maximum power of 8.37kW@7,500RPM and torque of 12.2Nm@6,000RPM. Moreover, TVS claims the best in the class ready pickup of 0-60kmph in 5.9 seconds and the tested fuel economy around 50kmpl.
Powering the TVS Raider 125 is a 124.8cc, three-valve, single-cylinder engine that is good for developing 11 hp of power and 11.2 Nm of torque and gets a five-speed gearbox. The Raider 125 also features the company IntelliGO tech, which is basically the silent engine start system.
Moreover, the bike gets two ride modes namely Eco and Power and these can be toggled on the go with the help of a switch. When toggled to eco, the engine on the motorcycle gets turned off automatically after a few seconds during idling. This is quite beneficial in terms of fuel-saving and in order to start the engine again, all you need to do is just twist the throttle. While there is hardly any difference in terms of the throttle response in both these modes, the rev limiter kicks in a bit early in the Eco mode resulting in a 10 percent decrease in the top speed.
In the other features, TVS Raider 125 engine is also controlled by two different riding modes that are Eco and Power mode. Hence the Eco mode is tailored for high fuel economy and efficient power delivery further the Power mode allows quicker acceleration and higher top speed. At the same time, the engine is featured with Auto Idle-Stop Technology that allows the engine to stop when staying idle in the traffic signals and thus it ensures good fuel economy. Hence the TVS Raider 125 is fully packed with the features of performance and the economy.
TVS Raider 125 – Frame, Wheel, Brake, & Suspension System
The TVS Raider 125 is an all-new motorcycle from TVS Motor Company Limited that holds an all-new body profile and consequently a new frame, wheel, brake, and suspension setup. Here the frame is a steel-tube diamond frame as well as the swingarm also is a new unit that is much wider and is unmatched to other 125cc TVS motorcycles.
The motorcycle came with wider profile wheels fitted with all alloy rims and street-profiled tubeless type radial tires with the measures of 80/100–17 in the front and 100/90-17 at the rear. Here the braking setup is hydraulic disk type that fitted with 240mm disk in the front wheel and at the rear its 130mm drum type. Meanwhile, both the brakes are linked with SBT therefore Sync Braking Technology. Hence it allows better braking safety.
The gearshifts on this motorcycle are buttery smooth and this is certainly one of the best gearbox set ups on a 125cc motorcycle till date. TVS claims a fuel efficiency of 67 kmpl for this motorcycle. While this is an oil-cooled engine, you won't see an external oil cooler and the reason for that is that TVS has employed a mechanism in which the oil is cooled via exposed fins behind the clutch cover The TVS Raider 125 has a seat height of 780mm and hence, even shorter riders can ride it without much difficulty.
The comfortable yet slightly sport riding position is all thanks to the handlebar that is set a bit lower and the footpegs are considerably rear set too. Coming to the ride and handling, the TVS Raider 125 feels super manageable as well, especially at low speeds. The suspension is set on a softer side but the 5-step adjustable monoshock at the rear gives an option for a stiffer ride as well, which means more fun around corners whenever you are in a mood for that. The only limiting factor here is the grip from the tyres, which is just satisfactory and not great.
The brakes do a decent job of bringing this bike to a halt and both the front and the rear offer good feedback and bite. Overall, the TVS Raider 125 feels like a great city bike and with super smooth engine and spot-on riding dynamics, it has got all the essential ingredients to be your humble yet entertaining daily commuter.
In the suspension system, Raider 125 comes with a hydraulic telescopic fork system in the front and at the Rear the setup is mono. Hence the mono suspension is a premium addition in consideration of a commuter motorcycle. further, the suspension is gas charged and 5-way adjustable that plays smooth and ensures better handling, maneuvering, and stability in high-speed riding even on rough pavement or on potholes.
TVS Raider 125 – Special Features
The new TVS Raider 125 comes with some attractive and advanced features that put the bike somewhat in the segment of premium. Hence it's made more appealing and considerable among the visible rivals currently available in the market of Bangladesh. So the special features are as noted below.
All-new naked sports design that is very attractive, good-looking as well as appeared to look premium.
All LED multi-pit headlamp & tail lamp setup.
Comprehensive fully digital reverse LCD ODO console including a wide range of necessary gadgets like speedometer, trip meter, rev counter, clock, gear indicator, top speed recorder, fuel gauge, fuel consumption, low battery indicator, service warning indicator, etc.
Under-seat storage, USB gadget charging, side stand indicator, helmet-wearing attention indicator, etc.
Comfortable sporty upright riding position including sporty looks and riding ergonomics.
Comfortable pipe handlebar and sporty split-type seat that ensures superb control and comfortable ride.
Capable wider wheel, SBT linked braking system, hydraulic fork, and rear mono suspension setup.
Powerful, fuel-injected, 3-valve, air & oil-cooled engine that accelerates fast, gains impressive top speed, and ensures a decent range of fuel economy.
Eco & Power riding mode that offers economy as well as sport riding experiences.
Fuel-saving idle-stop feature that ensures around 67kmpl of fuel economy.
Best in the class ready pickup of 0-60kmph in 5.9 seconds.
TVS Raider 125 – Target Customer
The new TVS Raider 125 is a naked-sport-styled premium featured commuter category motorcycle that is designed sporty, aggressive-looked, and also much comfortable to ride with its completely upright riding ergonomics. It is designed as a young generation's commuter but also very nicely fits with any type & age of motor rider.
The motorcycle can be a suitable choice for those who want to get a stylish and sporty featured commuter motorcycle at a reasonable price that holds lots of advanced features, has smart look, is a good performer, and is easy to handle on everyday rides. Hence Raider 125 is also suitable for a few long trip trips or roaming around comfortable on the weekends no doubt.
TVS Raider 125 is an all-new addition in the TVS commuter stable that is a gorgeously premium-looking aggressive & sporty-styled motorcycle. It's a nice commuting option for the new generation riders. Side by side also there are a number of motorcycles available in the market as the rival of Raider 125.
So, if you are in the market on the lookout for something unique in the 125cc segment and that stands out from the large sea of simple and plain-looking commuters, then the TVS Raider 125 is one option that you should definitely check out.
For your kind information Here are some of the most Tvs Top Selling motorcycle in bangladesh are apache 4v price in bd, tvs raider 125 price in bangladesh. So Feel free to visit us for more info like updated bike news and many kinds of useful information.
TVS Raider 125 Fuel Cost Calculator
We help you calculate fuel expenses which you will incur by using TVS Raider 125 . To check your monthly fuel expenses you just have to enter distance in kms you travel in a day and fuel price in your area. As per current inputs, monthly fuel cost for TVS Raider 125 with mileage of 50 is TK.
.
Your monthly fuel cost is
Tk. per month
TVS Raider 125 User Rating
Are you Confused?
Ask anything & get answer in 48 hours
TVS Raider 125 Bikes FAQs
1. What kind of motorcycle the new TVS Raider 125 is?
Ans: The new TVS Raider 125 is a commuter category naked-sport-styled motorcycle that comes with some premium features as well as aggressive sporty look & design. It's a nice packed naked commuter motorcycle that fully featured with comfortable upright riding ergonomics hence it's easy to ride, control, and handle and also very nicely fits with any type & age of motor rider.
2. Where does the new TVS Raider 125 make from?
Ans: The new TVS Raider 125 is made in India by TVS Motor Company Limited, India.
3. Who is the official distributor of the new TVS Raider 125 motorcycle in Bangladesh?
Ans: TVS Auto Bangladesh Limited is the official distributor of TVS motorcycles & scooters in the market of Bangladesh hence they officially market the new TVS Raider 125 in Bangladesh.
4. Is the new TVS Raider 125 a good bike?
Ans: The new TVS Raider 125 is a premium featured naked-sport-styled commuter category motorcycle that is designed sporty, aggressive-looked, and also much comfortable to ride with its completely upright riding ergonomics. The motorcycle also ensures very good engine performance as well as a decent fuel economy. Hence it's a nice motorcycle within its category that offers a decent range of prices.
5. What is the top speed of the new TVS Raider 125?
Ans: The new TVS Raider 125 can clock the top speed of around 110kmph.
6. What is the fuel economy of the TVS Raider 125?
Ans: The new TVS Raider 125 can ensure a decent range of fuel economy of around 50kmpl considering the riding and environmental conditions in Bangladesh.