Zontes Bangladesh Is Taking Pre Booking Of Zontes 350T Adventure Model
Published On 18-Sep-2023 12:47pm , By Arif Raihan Opu
Attention all motorcycle enthusiasts and adventure seekers in Bangladesh – there's an exciting development on the horizon that's set to elevate your riding experience to a whole new level.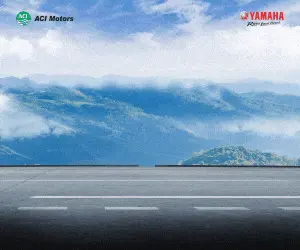 Zontes Bangladesh, the pioneer in bringing cutting-edge motorcycles to Bangladesh, has officially announced the pre-booking launch of the much-anticipated Zontes 350-T Adventure!
If you're looking for a bike that combines power, style, and adventure, look no further – the Zontes 350-T Adventure is here to fulfill your dreams.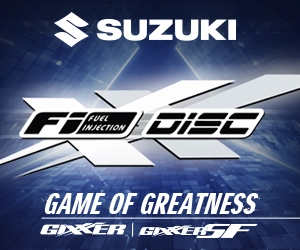 Before we delve into the pre-booking details, let's take a moment to appreciate what the Zontes 350-T Adventure brings to the table. This adventure-touring motorcycle is designed to provide riders with the ultimate experience on and off the road.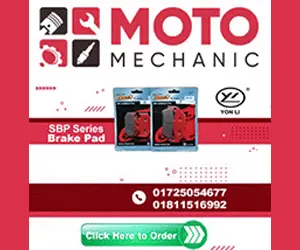 Here are some of the key Features of this motorcycle:
Powerful Engine: This touring motorcycle has a robust 350cc, liquid-cooled, single-cylinder engine that delivers ample power for both highway cruising and off-road escapades. This engine can produce about 38.2 bhp @ 9500 rpm and 32.8 Nm torque @ 7500 rpm.
Adventure-Ready Features: This motorcycle is equipped with features that make it ideal for adventure touring, including long-travel suspension, wire-spoke wheels, and dual-purpose tires.
Advanced Technology: Zontes has left no stone unturned in ensuring the 350-T Adventure is packed with advanced technology, such as a digital instrument panel, LED lighting, and a powerful braking system.
Comfortable Riding: Whether you're embarking on a multi-day adventure or simply commuting, the comfortable seat, ergonomic design, and adjustable windscreen make every ride a pleasure.
Stylish Design: Zontes is known for its eye-catching designs, and the 350-T Adventure is no exception. Its sleek lines and bold graphics turn heads wherever you go.
Now, let's get to the exciting part – how to pre-book the Zontes 350-T Adventure in Bangladesh. Zontes Bangladesh has made it easy and convenient for riders to secure their adventure companion.
To pre-book this motorcycle, simply visit your nearest Zontes Showroom or dealership in your area. You'll find friendly and knowledgeable staff ready to assist you.
Zontes 350-T Adventure is set to redefine adventure touring in Bangladesh, and pre-booking allows you to be a part of this exciting journey from the beginning. Don't miss out on the chance to own a motorcycle that combines power, style, and adventure in one package.
Published by Arif Raihan Opu
Creating a value of life isn't easy. But creating life valuable is easy. So I tried to creating value and make an impact. I like to work in a team that is cooperative and helpful. I like to share my knowledge and skills for the betterment of the company. Always find out the opportunities and use in a proper way.
You might also be interested in