YRC Distributed Blankets Among People On Victory Day!
Published On 18-Dec-2019 09:23am , By Raihan Opu
Victory Day is one of the most celebrating days for any Bangladeshi People. All the bikers across the country celebrated the day with various activities, and YRC - Yamaha Riders Club Bangladesh did something extraordinary. YRC distributed warm Blankets among cold people during the 49th Victory day of Bangladesh!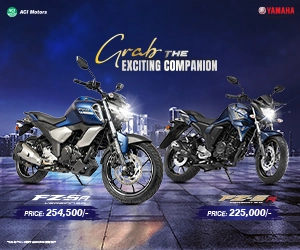 Motorcycle Rally or Cultural activities during the national days are a common trend nowadays. Meanwhile, YRC arranged something really out of the box. To celebrate the 49th victory day of our beloved country, they helped the cold and helpless people by distributing blankets among them.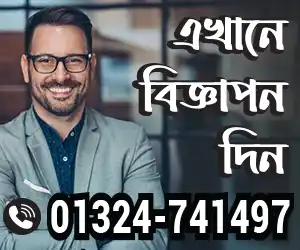 Teams of YRC was present in various places of Dhaka, Khulna, Barisal, Chattogram, Rajshahi, Sylhet, Mymensingh, and Rangpur Division. They distributed warm blankets among people at Satkhira, Jessore, Faridpur, Madaripur, Tangail, Manikganj, and many more districts in all the divisions.
In Dhaka, YRC distributed blankets in Dhanmondi 32 No road, Kendriyo Shahid Minar area, Dhaka Medical College Hospital area, High Court Premises, and more places. This activity took place on the night of 16th December 2019, the Victory Day of Bangladesh. Executive Director of ACI Motors Mr. Subrata Ranjan Das was present at the blanket distribution program. YRC members were really honored to have him on this activity and it was an inspiring moment.
YRC - Yamaha Riders Club is known for doing exceptional activities. Some days ago they arranged Cox's Bazar Riding Fiesta, which was till now one of the biggest bikers get together on Bangladesh. In the Independence day of this year, they ran a very patriotic campaign where they collected torn or used flags from the streets, and disposed of them in the honorable and correct way.
Every year, a really good amount of people suffer from cold, and due to extreme cold waves, some don't make it. Winter is one of the toughest times for people who can't afford a warm cloth or blanket, and hats off to YRC - Yamaha Riders Club Bangladesh for helping these poor souls by distributing warm blankets among cold people in this victory day!
To see the details Yamaha Bike price in Bangladesh and Yamaha showroom near you visit BikeBD.Com. Stay with us for more update motorcycle news.
Creating a value of life isn't easy. But creating life valuable is easy. So I tried to creating value and make an impact. I like to work in a team that is cooperative and helpful. I like to share my knowledge and skills for the betterment of the company. Always find out the opportunities and use in a proper way.
You might also be interested in