Yamaha XTZ125 Feature Review - Ride Anywhere You Want
Published On 17-Oct-2018 11:02am , By Ashik Mahmud
The off-road category motorcycle gradually is grabbing attention in the motorcycle market of Bangladesh. Sequentially some of the motorcycle companies trying to update their product line with off-road or dual sports motorcycles.
Hopefully we are expecting ACI Motors the distributor of Yamaha Motorcycle in Bangladesh will market Yamaha XTZ125 soon. In sequence we are herewith the Yamaha XTZ125 Feature Review (Source). So let's try to get the detailed overview of the nice entry level off-trail bike.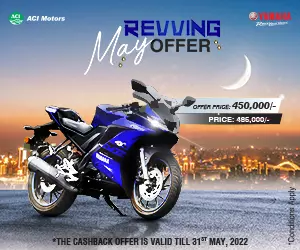 Yamaha XTZ125 Feature Review - Overview
Yamaha XTZ125 is an entry level off-road motorcycle known as trail bike or farm bike. It comes with an attractive economic package. It has huge popularity in South America, South Africa and Asia therefore economic regions as an economic farm bike.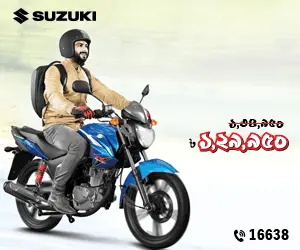 The Yamaha XTZ125 is solely a dual purpose off-road focused motorcycle that designed and featured to serve as countryside commuter. Furthermore the motorcycle designed as street legal but also can be used as beginner's Enduro with few minor modifications.
The XTZ125 is the smallest XTZ that caries the badge of Yamaha XTZ therefore Yamaha Tenere. It's a dual sports category machine from Yamaha that build under the shadow of Yamaha XTZ series. Being an entry level machine we can't expect diversified features of XTZ series but of-course it has some core matters.
Yamaha XTZ125 Design & Appearance
The XTZ125 is solely an off-road commuter that can be used as trail bike, farm bike or beginners Sports Enduro. It designed and structured lighter, hence it's a nice learner machine for the beginners. Moreover this can be a nice motorcycle for off-road sport or trail ride learning.
Coming to the looks and design Yamaha XTZ125 is very simple, straight and lighter. It's top to bottom a trail machine so light weight and dimension is the core preference in this motorcycle. Hence the machine is naked usually like other trail machines but covers the upper frame with slick side panels.
The fuel tank is metal tank but has slim plastic bikini fender on its both sides. The fenders cut the air and helps to deliver toward the air cooled engine head assembly. Again it comes with usual high fender wheel mudguard where the chain comes with bikini cover on its top. Here the front shock absorber also covered with flexible shock covers.
Here the seat is a single piece unit; hence the motorcycle is trail oriented but it has passenger seating arrangement. Furthermore it comes with a steel made heavy carrier. So it can be used to carry gunny bags or other stuffs whatever you want.
Coming to other feature the Yamaha XTZ125 is completely a street legal motorcycle. So it featured with complete street legal features. It comes with full featured headlamp, tail lamp along with turning indicator, horn and rear view mirrors.
It also has a nice looking analog ODO console with speedometer, trip meter and indicator lights. Lastly it comes with full muffled street legal exhaust pipe that also covered with decent looking heat shield. Hence overall the XTZ125 is a full featured street legal trail bike from Yamaha.
Yamaha XTZ125 Wheel, Brake & Suspension
The Yamaha XTZ125 caries the Yamaha XTZ DNA though it's the smallest machine of the series. Hence it comes with full features of an off-road machine on its wheel, brake and suspension system.
The XTZ125 designed on semi-double cradle steel pipe diamond frame. The swing arm is rectangular steel arm and the YOKE is wider turning one. Hence it's completely an off-road setup.
Here the wheels are full size off-road dimension wheel; those are 21" in front and 18" in rear. The rims are steel spoke rim fitted with all terrain tube type tires. So it can take heavy loads if used as farm bike. Moreover due to bigger radius wheels it can easily move over the big size obstacles.
Coming to the braking system the XTZ125 comes with hydraulic disk braking system in front wheel. Here the front disk diameter is 240mm. The rear wheel comes with conventional 130mm drum type braking. So as an economic package motorcycle the braking is much convenient according to its size and purposes.
Again XTZ125 comes with conventional telescopic hydraulic suspension system in front where the rear one is mono. The front suspension is quite a heavy duty setup with internal 35mm steel barrel.
The suspension travel is around 180mm. Coming to the rear its adjustable with five steps and travel length is also around 180mm. Hence you can see Yamaha XTZ125 is full featured with capable wheel, brake and suspension system.
Yamaha XTZ125 Handling & Controlling Feature
The Yamaha XTZ125 is a small capacity all terrain commuter. It's a light weighted machine with 118kg Kerb weight. Moreover it's a naked high ground clearance motorcycle, hence controlling and handling feature seems very easy & handy.
The riding position and posture of XTZ125 is completely upright and quite similar to other off road motorcycles. The seat, handlebar and other control lever position all are positioned for better and easy handling.
The handlebar of the motorcycle is quite wider and positioned in upper then rider seat. Here the seat is commonly narrowed toward front but little wider toward back like regular off road bikes. The rider foot pegs are notchy off road type.
So higher position of handlebar along with seat design it will help the rider to touch the ground with foot. Hence seating in front the rider can easily tackle the bike on odd terrains.
Again seating back on wider part rider also can enjoy the ride on plain surfaces. Hence for the off road type foot pegs rider will get full grip even riding in standing position.
Furthermore the 21" & 18" wheel combination along with 280mm high ground clearance and 180mm both suspension travel gave the XTZ125 more capability to deal with any kind of even and odd terrains. Hence considering all the features it seems Yamaha XTZ125 is a nice entry level off road machine that allows easy and handy controlling.
Yamaha XTZ125 Engine Feature
The Yamaha XTZ125 is a beginner class off road motorcycle we have mentioned several times. It comes with a 124cc single cylinder air cooled four stroke engine. The engine is hired from Yamaha YBR125 that is one of tested and popular commuter in Asia, Africa and South America.
The engine of XTZ125 is square cylinder engine with the bore & stroke of 54.0mm & 54.0mm. Hence this carburetor feed engine featuring 10.0:1 compression ratio that deliver 12.5PS of power and 11.6NM of Torque. So you can see its power production is pretty impressive.
In addition large capacity air intake box and dual cable throttle operation ensures much more fuel efficiency in this motorcycle. Again the engine also featured with internal balancer to reduce engine vibration and noises. Hence it allows quite smooth operation in all RPM condition which also ensures pretty good mileage.
Yamaha XTZ125 Specification
*All the specifications are subject to change upon company rules, policy, offer & promotion. BikeBD is not liable for the changes.
Yamaha XTZ125 - Enjoy Commuting Anywhere
So readers after the discussion and review on Yamaha XTZ125 you can see the motorcycle comes with a nice package. It's an entry level beginner class all terrain commuter.
Of-course it's an economic option for the learner or beginners but comes with competitive package. So it can serve on wider purposes.
So guys hope you got the featured image of the XTZ125 from our Yamaha XTZ125 Feature Review. Hope this motorcycle will hit our market soon and allow you the freedom to ride anywhere anytime. Hence keep your eyes on us for new updates and ride safe, stay safe. Thank you all.
FAQ - Frequently Ask Question
1. What is the smallest motorcycle in Yamaha?
Ans- The smallest motorcycle is Yamaha SR400.
2. Who started Yamaha motorcycle?
Ans- Genichi Kawakami started Yamaha motorcycle.
3. Who is the CEO of Yamaha motorcycle?
Ans- Yoshihiro Hidaka
Useful Article You May Like
Read By Category:
Published by Ashik Mahmud
You might also be interested in