Yamaha FZS V3 Pre Booking Offer - Up To 20 Thousand BDT Discount!
Published On 20-Apr-2019 07:47am , By Ashik Mahmud
Yamaha Motorcycles Bangladesh - ACI Motors are giving away discount offers on the Pre-booking of Yamaha FZS V3. Yamaha FZS Version 3 is going to be launched soon in Bangladesh and ACI Motors are already taking pre-booking of the bike.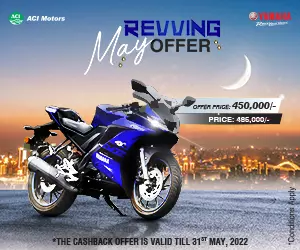 Yamaha FZS Version 3 was launched only a few months back in India, and in the Dhaka Bike Show 2019, Yamaha Motorcycles Bangladesh displayed the Yamaha FZS V3 and Yamaha FZ FI V3 for all the bike enthusiasts in Bangladesh. They also arranged test ride of these two bikes for people who want to feel everything this bike has to offer.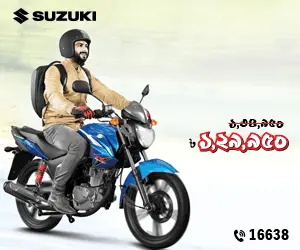 Currently, ACI Motors are taking pre-booking of the Yamaha FZ Version 3 and Yamaha FZS FI V3. The announced prices are 2,90,000 BDT for the Yamaha FZ FI V3 and for the Yamaha FZS FI V3, the price is 2,95,000 BDT.
Now, ACI Motors has announced an offer for pre-booking of these bikes. For pre-booking of the bike with an advance of BDT 50,000 the customer will get a 12,000 BDT discount on the total price of the bike. For a booking money of 1,50,000 the discount will be 13,500 BDT and anyone who pre-books the bike with the full price of the bike will get a discount of BDT 15,000. ACI Motors also announced special discount for students who wants to pre-book Yamaha FZS V3 or FZ V3. An additional 5,000 BDT discount will be given to students who will pre-book the bike. The bike must be registered in his or her own name and credentials in order to avail this student offer.
Yamaha FZs Version 3 is one of the most anticipated bikes in 2019 since it's launching in India. It is the third upgrade on the 150cc variant of the FZ series, and apart from huge cosmetic changes, it also has a single channel ABS as a standard option for even better braking. Yamaha FZS V3 and Yamaha FZ V3 pre-booking is going on in all Yamaha Motorcycles Showrooms in Bangladesh. This Pre-book offer is applicable in every booking. ACI Motors officials said that they will start delivering the bikes from May 2019.
Published by Ashik Mahmud
You might also be interested in