Yamaha FZS Fi V2 22,000 KM User Review - Faisal Ahmed
Last updated on 28-May-2022 , By Arif Raihan Opu
I am Md. Faisal Ahmed. A businessman by profession. I live in Gandaria of Old Dhaka. Today I will share with you my experience of running 22,000 kilos of Yamaha FZS Fi V2 version.
Yamaha FZS Fi V2 22,000 KM User Review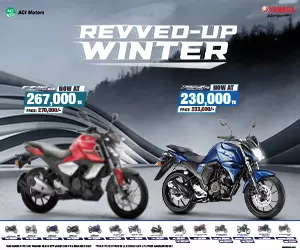 I had a Love for bikes since childhood. I used to ride a bicycle in school life and I dreamed of riding a motorcycle when I got to college. Uncle, Mama, Khalu, everyone had a bike, so I used to sit on the back and try to learn how to ride a bike. While in class 9, I learnt to ride a bike with Honda CDI H100. Incredibly, it didn't even take me 10 minutes to learn to ride a bike because balancing, braking, and some more things came from cycling.
I also had swift idea about clutch and accelerator by watching them through and through. My dream of owning a bike came true when I got up in varsity and bought a Yamaha Libero G5 bike in 2007. From then on my bike ride started which is still running and an integral part of life as an integral part. I used to get my previous Libero bike serviced from Karnaphuli motors Tejgaon all the time. Most of the people who came to service there had Yamaha FZ / S series bikes. Seeing that, I felt regret about now owning a FZ bike.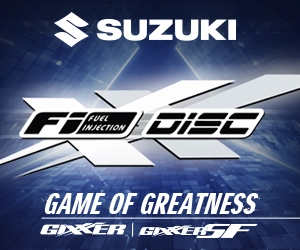 Ever since the first Fz bike was launched in Bangladesh, I have been dreaming of this bike and am proud to own this bike. Being a student, the FZ V1 bike was never bought with the first obstacle being low mileage. Walking with the mileage of 25-28 in City became a bit difficult as a student.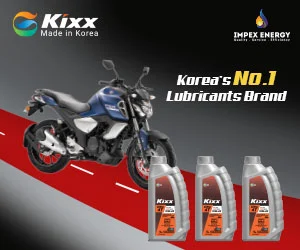 Due to the huge demand and successor model of Yamaha FZ / S in India, they launched the Yamaha FZ / S Version 2 FI bike. At that time I used to read regular reviews on bike advice.in. I was waiting to come to Bangladesh to buy this bike because of its attractive look and good mileage. Probably in August 2018, ACI Motors launched pre-booking of Yamaha bikes in Bangladesh and offered a discount of Taka 10,000 / =. I went to Tejgaon ACI Center and placed a booking of 30,000 / = for the Viper Black model. At the end of September, I bought the Yamaha Fzs V2 Fi bike from Toky Trade at Yamaha's first showroom in Merul Badda, Dhaka for 2,60,000 Tk.
This bike started a new chapter of travel in my life. Running for 4 years, this bike has covered about 22,000 km, of which 15,000 km was in different districts of the country. Travelling from office to home does not drive much into the city. Mileage ranges from 40 to 45 on City + Highway. Usually, I do bike servicing from ACI 3S Service Center and I perform small maintenance like bike wash, chain lube and cleaning, air filter cleaning, engine oil change by myself.
So far, the bike has 1 clutch and accelerator cable, 2 front brake pads, 3 brake suede, 3 air filters, 1 spark plug, 1 headlight, and 4/5 tail lights replacements and valve clearance (taped adjustment) has been done 2 times. At 19,000 km, the fork oil seal was changed. Besides these, the bike did not need any other work.
The bike is equally capable at both on-road and offroads. The sand on the left side of the road jammed on the highway cause no problem for the bike. The shock absorbers absorb the vibrations from the road, due to which there is very much less fatigue.
Click To See Yamaha FZS FI V2 Dual Disc Review
Since the bike is fully EFI technology, it is possible to diagnose the problem in 2/3 minutes through the computer. Due to the gravity sensor, the engine shuts off as soon as the bike falls to the right or left, which is a great feature, and safety NCO protects against many accidents. The number of times the bike fell to the right or left is recorded can be known later on. It also has Dedicated light for Eco Mood (13-69) which maintains good mileage and emits less carbon in the air which reduces air pollution. BS4 engine is designed to prevent environmental pollution.
During the bike break-in period, the Havoline engine oil has been used up to 5000 km at about 6 times. Since then Motul 7100 10W40 Full Synthetic 3000 km has been used intermittently. Matul's performance at High Rev is incomparable. I got the highest speed of bike 119. After 100 the speed of the bike decreases a lot and the speed gradually increases which is the bad side of the bike.
The presence of vibration is also felt at this time. 80-90 speed is ideal for filling a smooth ride. This deficiency can be eliminated by keeping the acceleration low but keeping the gear low and keeping the RPM high. The feature of the EFI engine is that it speeds up automatically after a specified spread, so overtaking is not a problem. A major drawback of this engine is that its valve clearance requires more adjustment than other bikes. When it gets too hot, extra noise comes from the engine. The chainset was replaced at ACI's 300-feet campaign with 4,000km of running capacity. This chain runs up to 22,000 km.
The front Spocket has been changed but the noise comes a bit. The low tanning radius of the bike means that the bike has to be rotated with a lot of space due to which there are many problems in the city riding jam. In the beginning, I got mileage like 50 but now the mileage has decreased and with it, the smoothness has also decreased. Sometimes I think I am riding a bike with a carburetor engine. Fuel reading meter sometimes show errors. Even if there are more than 4 liters of Fuel, it shows in reserve.
The sound of the horn is less heard on the highway due to being a single horn. Although the build quality is relatively good, the plastic on both sides of the seat breaks without any injury which should have been better. Halogen lights are better than HID or LED lights which is why I don't have much of a problem with night riding. However, extra fog lights can be installed for safe riding.
The bike has not disappointed me so far. Feelings are the same after 4 years as I was interested in riding a bike when I was new. When I have time, I go out to walk around without any destination. At present this bike is being sold for around 2 lakh Tk. Although this bike is more expensive than other bikes at the moment, I think the price of the bike is less when compared to the features and benefits it offers. I have been saved from many accidents, big and small, thanks to the blessings of the Almighty and the braking and balancing of this bike. Another name for faith and trust is Yes Yamaha.
If You want to Find Yamaha Bike price in Bangladesh and Yamaha Bike showroom near you visit Our Website. Stay with us for more update motorcycle news. Thank you everyone.
Written By - Faisal Ahmed
Published by Arif Raihan Opu
You might also be interested in