UM Renegade Duty 125 Review By Team BikeBD
Published On 03-Dec-2014 03:22pm , By Shuvo
Hello Guys, we are sorry for making some of you upset not responding some of your quarries at our FB page? But you will be happy to know that we were just working on test ride of some newly arrived breed in BD. And we didn't make any noise about it on our blog or even on our FB page.
UM Renegade Duty 125 Review
So we also have not responded any query on that on our page. Just silently we worked on a bike of UM Motors. But nothing remained silent as some of bike enthusiast saw our test riders on some uneven tracks around Dhaka city. So to answer the rumors and your enthusiasm we are herewith " UM Renegade Duty 125 review by Team BikeBD".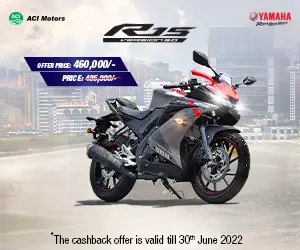 Yes readers you have asked for it on our page where we have not answered you directly as we were in testing period and wanted to surprise you with this review. So now here we will share the detailed findings on UM Renegade Duty 125 from our end.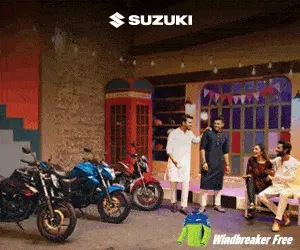 Stable of the Breed:
You know UM Renegade Duty 125 is originated from UM Motors, USA & distributed by Bronze Limited in BD. There are four UM showrooms in Dhaka city and more showrooms available in major cities in BD. So if you interested about UM bikes you need not to go far. 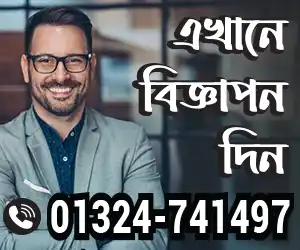 BikeBD with Duty:
After the test ride review on "UM Xtreet" every day we are facing lots of queries from you about other UM bikes. So we took it quite seriously to feed you the detail of UM products. And in response of our interest Bronze Limited also continued their support for us. So in sequence we started work on UM Renegade Duty 125.
We worked hard over two weeks with over 700km of our testing tracks. We roamed all over the Dhaka city and also some highways as we do for overall judgment of a bike. And interesting thing is that we faced huge public response & queries while testing & riding the bike in the crowd of Dhaka city. Very often people used to ask about the bike while we were moving with the bike for our testing. Even the biking grandees of our biking community also engaged their brain for storming while we are with UM Renegade Duty 125 on the . So you can assume the situation. Whatsoever lets focus on the detail.
Looks & Appearance:
We have mentioned you earlier about the public response & enthusiastic queries about the bike while were on the . UM Renegade Duty 125 is really a superb designed & looked chopper shaped bike. It's a nice blend of traditional & modern look & shape. You will find the traditional shaped head lamp, turning blinkers, tail lamp, round shaped dialed Odo, old style fuel , pillion back rest, chrome exhaust etc.
Here you will find also modern alloy rim, tubeless tires, disk brake with front wheel, split seat, built in DRL and impressive USB charger etc. The color contrast, overall design & look really very much attractive & eye catching. No doubt you will like its damn smart design.
Control, Comfort & Safety:
UM Renegade Duty is a 124cc chopper shaped commuter. It is designed for daily commuting purpose & of-course with superb style. It really shows the impression of your daily life duties whether you are in casual or formal mode not to bother. It's a 110kg light weighted bike with superb controllability for any kind & any age of rider. 756mm comfortable saddle height makes it also easier to control it even in worst traffic jam in Dhaka city.
For the comfort issue we found it average where both suspensions are designed for a commuter. But it could be more comfortable after the break in period. The seating position of the bike is also attractive. The split seat is wide & coushined for the rider where the pillions seat is comparatively small, little hard & average. But there is a nice back rest for the pillion rider. We think the pillion seat should cushioned and more comfortable.
And for the safety issue we are satisfied with alloy rimmed tubeless tires. The frond disk brake & rear drum brake also perform nice for a commuter. But for highway we found it average. Considering overall package & engine capacity we are satisfied for the safety issue on the .
Engine output & Performance:
UM Renegade Duty powered by 124cc single cylinder air cooled four stroke engine with decent compression of 9.0:1.0 where the fuel injected by PZ26 carburetor. The engine produces 10.79HP of maximum power at 8300RPM where the maximum torque is 9.15NM at 6500RPM. The final drive is powered by 5 speed transmission with wet type multi plate clutch. Beside this technical status you need to know the real track result from our test rides and here that is.
We found the engine power enough considering as a 124cc commuter. The engine note also nice & impressive where the exhaust roars superb. We found the engine response fantastic till the speed of 80kmph where it gets lazy to touch 100kmph and we tried our best to gain 102kmph. We think it will be relaxed more after the break in period but you should remember as it is a 124cc commuter. For the mileage issue we have gained average 42kmpl within the age of zero to the time of return the bike. So being quite sure you can consider it as 45+. For your quick assessment we have also noted bellow some key points on UM Renegade Duty, so take a look on them.
• Terrific stylish & eye catching good look. Easily grabs attention of people where they often ask about the bike. • Headlamp brightness is outstanding. Lamp focus remains in position even with heavy pillion. • Seat comfort average for the pillion. Need a softer seat. • Tires are very good & suitable for wet type . • Acceleration good up to 80kmp, after that it takes time to clock over. • Though the acceleration is good & fast but the torque seems lower then other 125cc bikes. • Top speed we gained 102kmph. • Mileage is about 45kmpl….. Where our true mileage was 42kmpl. • Very good bike for short distance ride. But not suitable for long distance ride. • Very easy to control. Suitable to ride in heavy traffic jam like Dhaka city. • Front brake is not good enough because of single caliper single piston assembly & plain disk. But the rare brake is too much good. Have to play the both brake at a time for good braking. • Size over 5.7 inch rider can face a problem with its leg guard where the legs sometime tend to hit the leg guard while moving at huge traffic jam. • Engine sound gives a feel like riding a smaller version of Royal Enfield. The dug dhug dhug sound is really nice & gorgeous. • The chrome exhaust has no safety cover. So it can be unsafe for passenger.
• The looking Mirrors are with attractive feature like Blind Spot mirror, but due to small glass area it's worthless but fashionable. At high speed glass position not remain the same. • Engine overheats due to rough driving or rides for long at high speed. • Single tone horn, need duel tone horn. • Fuel indicator is not always correct. • Built in 360 degree visibility DRL. • Anti puncture sealant in both tire. • USB charger is really a attractive addition for the bike • Affordable & attractive package for the teen aged, going, aged people who ride in city & engaged with daily duties
Our Markings: • Performance: 8 out of 10 • Mileage: 7.5 out of 10 • Look: 9 out of 10 • Brake: 7.5 out of 10 • Suspension : 7.5 out of 10
So readers that's all from our end. We believe we have described the bike optimum to satisfy your queries. We think UM Renegade Duty 125 is really a nice bike to carry on your daily duties whether you are teen or aged, casual or formal. Just not to worry……ignite the bike rearing with dhug dhug….and run for your duty…………….:D
Technical specification of UM Renegade Duty 125
ENGINE AND TRANSMISSION ENGINE -JS 125 1 Cylinder, 4 Stroke DISPLACEMENT (ML) -124 cc CARBURETOR- PZ26 POWER (HP/RPM) -10.79 hp @ 8300 rpm TORQUE (NM/RPM) -9.15 nm @ 6500 rpm COMPRESSION RATIO -9.0:1 BORE & STROKE (MM)- 56.5 x 49.5 FUEL SUPPLY (G/KMH) -≤367 IGNITION -CDI COOLING -Air Cooling TRANSMISSION- 5 Speed with Clutch FINAL DRIVE- Reinforced Chain 428 h 14/45T ENGINE OIL -10W30 SUSPENSION / BRAKES / TIRES FRONT SUSPENSION -Hydraulic Telescopic REAR SUSPENSION -Hydraulic With Spring FRONT RIM -2.75-18, Tubeless Tire REAR RIM -110/90-16, Tubeless Tire FRONT BRAKE -Disc REAR BRAKE -Drum RIMS Aluminum STARTING SYSTEM Electric / Kick OTHER TECHNICAL PARAMETERS DRY WEIGHT (KG)- 110 SEAT HEIGHT (MM) -756 TOTAL HEIGHT (MM)- 1050 TOTAL LENGTH (MM) -1975 TOTAL WIDTH (MM)- 730 WHEELBASE (MM) -1350 FUEL CAPACITY (GAL) -2.7 MAXIMUM LOAD (KG) -175 MAXIMUM LOAD SMALL REAR (KG)- 5 MAXIMUM LOAD LARGE REAR GRILL (KG) -70 Extra Features UM Design Gel Cushion Seat Anti Flat Sealant Tire USB Charging Port 360 Visibility Light Blind Spot Mirrors
Price & Available Color:
Latest price of Um Renegade Duty 125 is 1,55,000 Tk. They have loan facility only for BRAC bank credit card holders, scheme available upto 18 month at 0% Interest. Available color Black & Red.
Contact with Bronze Limited: Bronze limited 291, Inner Circular Fakirapool, Motijheel Dhaka-1000, Bangladesh. Call Center No: 01763 220882
Click here to read the Bangla article About UM Renegade Duty 125
You might also be interested in