TVS Auto Bangladesh Ltd Reduced Price of TVS Motorcycles price in Bangladesh October,2017
Published On 02-Nov-2017 05:56am , By Saleh
TVS Auto Bangladesh Ltd reduced the price of motorcycles in Bangladesh. The new price will be valid across all authorized dealership in Bangladesh from today. Just last month they gave an official discount on TVS Metro & TVS Apache RTR but now the new price reduction came on 6 motorcycles models for the Bangladeshi market.
See All Updated TVS Motorcycle Prices Here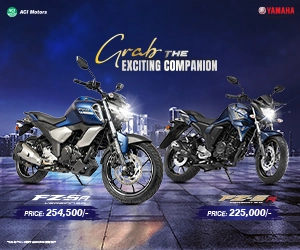 This price reduction came to us as a surprise as most companies these days are giving away special cash back offer, even something TVS too gave last month. The price reduction should help the market & in the same way it will also spice up the competition.
Also Read: Tubed vs Tubeless Tire Advantage & Disadvantages
Here are the new prices of the Motorcycles from TVS, all price amount are in BDT.
| | | |
| --- | --- | --- |
| Model Name | Old Price | New Price |
| XL100 | 64,900 | 59,900 |
| Metro 100 (Kick Starter) | 99,900 | 95,900 |
| Metro 100 (Self Starter) | 109,900 | 1,04,900 |
| Metro Plus 110 (Drum Brake) | 123,900 | 1,18,900 |
| Metor Plus 110 (Disc Brake) | 132,900 | 1,23,900 |
| Stryker 125 | 1,37,900 | 1,29,900 |
| Apache RTR Matt Series | 1,84,900 | 1,76,900 |
| Apache RTR (Single Disc) | 179,500 | 1,72,900 |
| Apache RTR (Duel Disc) | 1,98,500 | 1,85,900 |
| | | |
As we can see from the table that they reduced the price of most 100-110 cc motorcycles by 5000 BDT. They reduced the price of TVS Stryker 125 by 8,000 BDT. Apache RTR series didn't get too much hit as model wise they reduced the price between 6,000 – 8,000 BDT. To our surprise, they didn't announce any price reduction on scooters which is sad.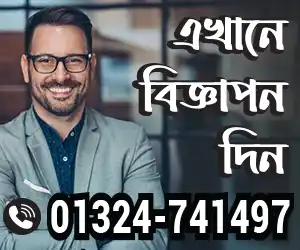 See All The Available TVS Motorcycles In Bangladesh Here
TVS is one of the ever growing motorcycle companies in Bangladesh. By our maths (unofficial data) TVS Auto Bangladesh Ltd is the 2nd largest motorcycle company in Bangladesh after Bajaj. Their top models TVS Apache RTR is taking the 150cc segment by storm, followed by TVS Metro which these days is one of the best commuting motorcycle in Bangladesh. Most people will be asking updates about TVS Apache RTR160, the update we have so far is this bike will be launch in Bangladesh this year but we are not sure about the exact time or the price of the bike but do tune in at our website or Youtube channel for the latest update.
See Nearest TVS Motorcycle Showroom Addresses To You
TVS Auto Bangladesh Ltd reduced the price of motorcycles in Bangladesh is a good surprise for most of us (Source). Currently the competition among the 3 Indian motorcycle giants is very hard. Bajaj reduced their price of few models 2 months back while Hero is giving away month long discount offer. I do wonder this chain of events will continue for some good time & side by side the Japanese manufacturer too will come & join the party.
Thank You All. To see the details of Bike prices in Bangladesh and Bike showroom addresses near to you visit BikeBD.Com. Stay with us for more updated motorcycle news keep visiting our website and subscribe to our BikeBD Youtube channel, also stay connected to our BikeBD Facebook Fanpage.
You might also be interested in