TVS Apache RTR 160 4V Dual Disc 20,000+ KM Review - Mizan
Published On 26-Nov-2020 05:16am , By Raihan Opu
TVS Apache RTR 160 4V Dual Disc 20,000+ KM Review
I'm Khandaker Mizan. I reside at Demra, Dhaka. Today I want to share my experience with my TVS Apache RTR 160 4V Dual Disc after riding it for 20,000 km.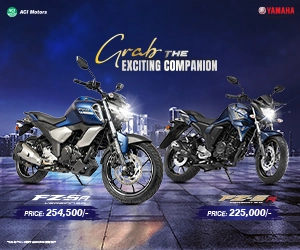 The first bike of my life was a TVS Victor GLX 125cc. It was my father's bike. It was a bike of good quality. Honestly, everyone's bike works differently. I'm no exception. I saw my father riding bikes from a very young age. My love for bikes started from there.
I like to travel, and I like bikes better than anything. I like sport bikes on a budget. Those are the reason for my interest in this bike. I already had confidence in TVS bikes.
I like All TVS bikes. When they released the TVS Apache RTR 160 4V Dual Disc I fell in love with its appearance. As soon as I took a test ride of the bike, I decided that it is for me.
The market price of the TVS Apache RTR 160 4V Dual Disc bike at that time was 2,00,500 / - TK. The bike was bought from Badsha Motors, 108 Kazi Nazrul Islam Avenue, Dhaka.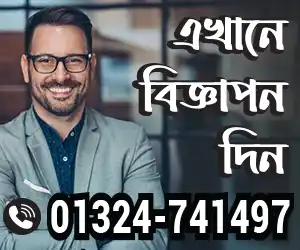 The day before I went to buy a bike, I came to see my favorite bike TVS Apache RTR 160 4V Dual Disc. I couldn't help but think of the moment I would be able to own the bike. That was one of the longest nights of my life.
I bought my favorite bike on 19/02/2019. I cannot express the feeling in words when I first swung my leg over the bike. I really liked my first ride with the bike. My bike is very dear to me. Riding is my passion.
I mostly ride for business and for traveling. I am confident in the braking of my bike. Hence I can ride the bike fearlessly. So far I have serviced my bike 10 times.
Every time I got my bike serviced from TVS's service center. TVS makes sure every small problem is solved. TVS company provides quite a few free services. After completing the free services, I only had to pay 450 BDT for every service.
Before 2500, km I got a mileage of 30 km per liter. After 2500 km, I got a mileage of 32-34 km per liter. I use the SPX 1200 ml 10w30 full synthetic as my engine oil.
I take great care of my bike. I wash my bike once every week. If there is any problem with the bike's chain and clutch after every bike wash, we make sure to solve it. I changed the air filter after 4000/5000 km. And I change the engine oil filter every time I change the engine oil.
I also service my bike every 2-3 months. I changed the front and rear brakes of my bike. I also changed the chain sprocket and spark plug after running 19,000+ kilometers. I have changed the air filter 4 times till now. So far I haven't made any modifications to the engine of the bike. I got a maximum speed of 130 kmph.
Click To See TVS Apache RTR 160 4V Review
Some good aspects of TVS Apache RTR 160 4V Dual Disc bike -
Braking system.
Throttle response
Balancing
Cornering
Smooth performance

Some bad aspects of TVS Apache RTR 160 4V Dual Disc bike -
Low powered headlights
Low mileage
The low grip of the tires
The exhaust gave up after 5,000 km. However, I got a change from the company when I claimed for it. I traveled from Dhaka to Cox's Bazar with the Apache RTR 160 4V bike and back.
Which will be about 800 kilometers. This is the longest tour I have ever done on my bike. This bike did not disappoint me at all. The bike is extremely comfortable.
I didn't feel any problems while riding the bike. This trip has given me a lot of joy. I really like the TVS Apache RTR 160 4V Dual Disc bike. Its performance is very good and the braking is extraordinary. The light of the bike is comparatively not adequate. I think this bike will be better if these problems were solved.
If You want to Find TVS Bike showroom near you visit Our Website. Stay with us for more update motorcycle news. Thank you all.
Written By: Khandaker Mizan
Creating a value of life isn't easy. But creating life valuable is easy. So I tried to creating value and make an impact. I like to work in a team that is cooperative and helpful. I like to share my knowledge and skills for the betterment of the company. Always find out the opportunities and use in a proper way.
You might also be interested in