TVS Apache RTR150 VS Apache RTR160 Comparison Review
Published On 08-Sep-2017 03:28pm , By Saleh
TVS Apache RTR is one of the popular names in the motorcycle market of Bangladesh (Source). Very recently Bangladesh government relaxed motorcycle engine displacement capacity limit up to 165cc. Hence we are expecting Apache RTR160 will hit our market soon where already RTR150 rolling gorgeously on our road.
TVS Apache RTR150 VS Apache RTR160 Comparison Review
Accordingly, so many questions and queries are taking place between both models of Apache RTR. Hence here is our TVS Apache RTR150 VS Apache RTR160 Comparison Review. Let's try to know the detail about those bikes in comparison.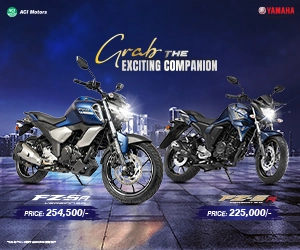 https://www.youtube.com/watch?v=8X2iiwvggeA
TVS Apache RTR Overview
TVS Apache RTR series has developed by TVS Motor Company Limited India. The series first time started rolling from the year 2006. The Apache RTR180, therefore, the 180cc model was the standard for this RTR series. Afterward according to market flow TVS motor developed the different capacity of Apache RTR models.
Hence for the other economic country TVS also developed 150cc Apache where for the Indian market the company's lowest capacity was 160cc. Therefore 150cc model of Apache developed only for the international economic market. And this model is quite a degraded model developed under the shadow of Apache RTR160.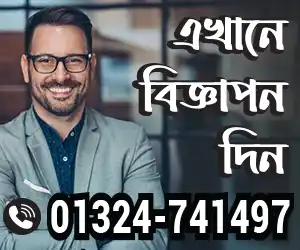 TVS Apache RTR150 VS Apache RTR160 Looks
You know by born TVS Apache RTR series is damn gorgeous and angry looked machine. Here the headlamp and tail lamp as usual iconic on all the existing models. So here there not a single difference came between TVS Apache RTR150 VS Apache RTR160 in terms of looks and design.
Here there are only a few minor differences are visible on both bikes that are sticker job & color. The rest of the body parts like fuel tank, seat, side panel, exhaust, engine muffler all are completely same on both bikes.
Wheel, Brake, Suspension
In terms of the wheel, brake and suspension system both the TVS Apache RTR150 VS Apache RTR160 are completely the same. Here both the bike comes with same dimension & size of all alloy rim with the same size of tubeless tires.
In braking system both the bike comes with 270mm hydraulic disk brake in front with the same clipper assembly. On the rear wheel, both the model has disk and drum brake options. Here the rear disk brake version comes with 200mm petal disk and the drum brake version comes with 130mm inner shoe drum.
Aging in terms of suspension both the bike designed with same type and dimension of telescopic fork suspension in front. The rear suspension is double, uniting with the swingarm. Here both the model bikes rear suspensions are is canister charged mentioned as MIG. Here the shock absorber assembly is also adjustable in five steps which is available on both the TVS Apache RTR150 VS Apache RTR160.
Riding & Controlling Feature
As there is no design change on the both TVS Apache RTR150 VS Apache RTR160. So riding posture and controlling behavior seem very same on both bikes. Moreover, the same assembly of the wheel, brake, suspension, and same 137kg kerb weight gave them quite the same character of control.
Also Read: TVS Launches 5 New Motorcycles In Bangladesh
But from the official specification, we have noted few differences in dimension. Those differences can differentiate their controllability and riding character even for a few. Here the wheelbase and ground clearance, therefore, the saddle height of the both TVS Apache RTR150 VS Apache RTR160 is not the same.
Moreover, differences of power and acceleration have a significant impact on riding and controlling of a bike. So it seems the Apache RTR160 can be more capable in terms of controlling.
TVS Apache RTR150 VS Apache RTR160 Specification Comparison
As we mentioned there are only a few differences found between TVS Apache RTR150 VS Apache RTR160. But those few corners of differences can give a bike different character. To get those specific corners of difference more clearly here is our comparative specification table of both bikes. You can take a look at the table to get a better view of the bikes.
Specification
TVS Apache RTR150
TVS Apache RTR160
Engine
Single Cylinder, Four Stroke, Air Cooled Engine
Single Cylinder, Four Stroke, Air Cooled Engine
Displacement
147.6cc
159.7cc
Bore x Stroke
57mm x 57.8mm
62.0mm x 52.9mm
Compression Ratio
9.5: 1
9.5: 1
Valve System
2 Valve
Maximum Power
10.4KW (13.95HP) @8,500RPM
11.19KW (15.0HP) @8,500RPM
Maximum Torque
12.5NM @ 6,000RPM
13.1NM @ 8,500RPM
Fuel Supply
Carburetor, UCAL BS-26
Ignition
IDI-Dual mode digital ignition
Clutch Type
Wet Multiple-disc
Starting Method
Electric & Kick Start
Air Filter Type
Paper Air Filter
Transmission
5 Speed, Pattern 1-N-2-3-4-5

Dimension

Frame Type
Double Cradle SynchroSTIFF
Dimension (LxWxH)
1,990mm x 735mm x 1,105mm
2,085mm x 730mm x 1,105mm
Wheel Base
1,345mm
1,300mm
Ground Clearance
175mm
165mm
Saddle Height
790mm
Not Found
Kerb Weight
137 Kg
137Kg
Fuel Capacity:
16.0 Liters (including reserve)
Not Found


The suspension (Front/Rear)
Telescopic / Gas-filled double shox (MIG) with spring aid
Brake system (Front/Rear)
Front: Disk; Rear Disk / Drum
Front: Disk; Rear Disk / Drum
Tire size (Front / Rear)
90/90-17; 110/80-17; Both Tubeless


Battery
12V, 9.0 Ah
12V
Headlamp
Halogen HS 12V, 35/35W× 1
Speedometer
Digital with Analog Rev Counter








*All the specifications are subject to change upon company rules, policy, offer & promotion. BikeBD is not liable for the changes.
TVS Apache RTR150 VS Apache RTR160 Engine & Technical Differences
After the official specification table, you already have gotten a better view of both bikes. So here is our discussion on the engine and technical differences between TVS Apache RTR150 VS Apache RTR160. Over most of the corners of similarities, this is the most significant part which boldly differentiates both the model of Apache RTR.
Here both the Apache RTR engine designed with the same platform. We assume most of the parts of both engines are same except the cylinder bore and cylinder head assembly. Here Apache RTR150 comes with 147.6cc capacity of cylinder displacement. On the counter, Apache RTR160 comes with 159.7cc of displacement.
See All The Available TVS Motorcycles In Bangladesh Here
Significant Technical Differences
Hence the cylinder displacement size difference is a big issue as the power and torque figure changes here dramatically. But the most significant difference here I found that is its cylinder dimension size that is bore & stroke size.
Here both the bike cylinder size differences are not different in the same ratio. Moreover, those are designed differently and that gave both the bike completely a different character. Not only by power or torque change but they possess the different character of throttle response, acceleration, speed, and fuel economy.
Here Apache RTR150 comes with quite a square shape of the cylinder that is the bore stroke length is quite same. On the counter, Apache RTR160 engine is over the square and the cylinder bore is much wider than the stroke.
Hence the Apache RTR150 engine produces quite the same ratio of acceleration in all RPM and gives quite a constant mileage within its operating RPM band. On the counter the Apache RTR160 will play softer in lower RPM but surely will play hard & aggressive from the mid-range RPM. And one thing more Apache RTR160 will give the fuel economy according to what and how you ride your bike. So it's more variable than the Apache RTR150.
Also Read: TVS Max 125 Feature Review
See All Updated TVS Motorcycle Prices Here
TVS Apache RTR150 VS Apache RTR160 Verdict
So readers after the core technical discussion here we are near to end of our today's discussion on TVS Apache RTR150 VS Apache RTR160. Hope we could describe very clearly both the model of Apache RTR according to their official features.
To be frank, personally, I am quite hopeful about the bike of Apache RTR160 as this is the model which developed for the in-house use of the Indian motorcycle market. They designed it solely for their own use. It's not degraded or modified to cop with other countries need.
Therefore if that bike comes in our market without any modification or further change then we will get a solid Apache RTR. And wish it will able to wipe off the lacks of previous Apache RTR150.
Well at the end hope you have enjoyed our TVS Apache RTR150 VS Apache RTR160 Comparison review. So feel free to put your comments bellow related any of the bike issues; therefore stay connected with us. Thank you all. To see the details stay with us for more updated motorcycle news with our Facebook Fan Page & Do Subscribe to our Youtube Channel.


Read By Category:
You might also be interested in