Ten Expected Upcoming Bike In Bangladesh : 2015
Published On 03-Jan-2015 05:02pm , By Shuvo
BikeBD has been around for over two years and over the time we have seen some fantastic bike in Bangladesh. Before the entrance of the topic we would like to add few notes for you. We are very grateful to the viewers and readers of our blog. Many people ask whether we are a group or community, but the truth is we are not, we are just like an online bike magazine.
BikeBD is a small bunch of people who are enthusiast about bikes and are passionate to talk about bikes and of course ride on bikes. We love to write on our blog about bike and the stuffs related with bike. You can think us (we are BikeBD) as a newspaper which just based online and subjected only on the things about two wheels.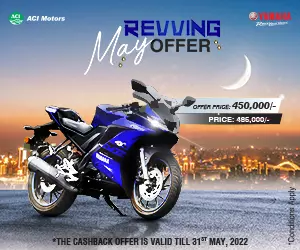 There are few bikes that expected to be launched in the year 2015 in our market. Most of them are very exclusive bikes and the bikers of Bangladesh are eagerly waiting for them to be displayed at the showroom so that they can get them and rush them on our .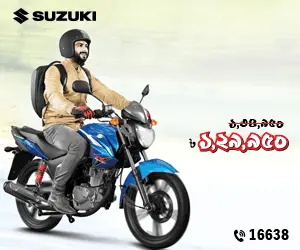 1. Yamaha FZ FI V2.0 Series
Yamaha FZ Series has been one of the best selling bikes in Bangladesh over the last two years & there are many reasons for it. First it's balance, then its look and thirdly the comfort. Yes there is the 'YAMAHA' fact in it as well. I still think if you forget the price it is the best air cooled naked 150cc bike in Bangladesh currently. On the other hand nothing comes next to the touring fun of Yamaha Fazer.
Here only version is not an upgrade but it's a quite completely new bike. It has a new design which looks better than before and a new FI engine. Though they have trim down the engine from 153cc to 149cc which will produce less power but ensure better fuel efficiency. We think this bike will be very good for touring on the highway on Bangladeshi tarmac.
EXPECTED DATE OF LAUNCH: Still nothing official but word from Karnaphuli Industries Ltd. that it won't come in the first half of 2015.
EXPECTED PRICE: 2,70,000-2,75,000 BDT (NOTHING OFFICIAL)
2. Suzuki Gixxer
Since Gixxer was launched in India the bikers of Bangladesh has gone bankers, all they wanted to know when it will come and what will be its price. Gixxer is a complete different machine. Looking at it you can guess that it shares a lot of ideas from Yamaha FZS but the engine and performance is where it leaves everyone behind.
Rancon Bangladesh Ltd. did a soft-core gathering for addressing their product line with Suzuki Gixxer where participating and so far many blogs I can say it will be one of the most charismatic bike ever come in Bangladesh. Since Yamaha R15 V2.0 this will the second asteroid to fall in Bangladeshi .
EXPECTED DATE OF LAUNCH: March-April of 2015.
EXPECTED PRICE: 2,35,000 BDT (As per Rancon LTD)
[caption id="attachment_8975" align="aligncenter" width="479"]
Hero Xtreme[/caption]
3. Hero Xtreme Sports
It is the same Hero Xtreme bike but featured with an interesting engine. With the badge SPORTS they gave the bike 1 more BHP then the standard Xtreme. It will come with a rear disc brake and a wider rear tire.
EXPECTED DATE OF LAUNCH: In the middle of 2015.
EXPECTED PRICE: Nothing official.
4. Bajaj Pulsar 150NS
It is official that they are testing the Pulsar 150NS in India and still not sure when they will launch it. But we can very much close to guess it will be one of the best looking bike in the 150cc segment. We expect it with a major upgrade and within few months of its launch in India it will hit the roads of Bangladesh.
EXPECTED DATE OF LAUNCH: Nothing official.
EXPECTED PRICE: Nothing official.
5. Lifan KPR150
We all know that Lifan KP150 has been one of the best Chinese bikes ever to kiss the tarmac of Bangladesh and its bigger brother is already on its way to Bangladesh. Unlike KP150 KPR150 has cooled engine which pumps out more power but a bit down on mileage.
EXPECTED DATE OF LAUNCH: FEBRUARY-MARCH
EXPECTED PRICE: 200,000–2,10,000 BDT (Confirmed by Rasel Industries LTD).
6. Bajaj Discover Faired
Its a half faired Bajaj Discover with a 150cc engine in it. Discover has been one of the most popular series in Bangladesh. So we are very interested to see how this half fairing bike compete the rivals and how Bajaj price it against its rivals.
EXPECTED DATE OF LAUNCH: Nothing official.
EXPECTED PRICE: Nothing official.
7. Bajaj Discover 100M
The word M denotes to Mileage. If the 100M does come in Bangladesh then it will be the most powerful 100cc bike in Bangladesh with a power output of 9 BHP, that's exactly what you get from a 125cc Hero Glamour.
EXPECTED DATE OF LAUNCH: Nothing official.
EXPECTED PRICE: Nothing official.
[caption id="attachment_8970" align="aligncenter" width="530"]
Runner Dayang Bullet 135cc[/caption]
8. Runner Bullet
Runner Bullet is one of the best selling 100cc bikes from the Runner Automobiles Limited and now they have began upgrading one of their flag-ship product. They are upgrading the bike with new colors and with few cosmetic upgrades. Runner Automobiles Ltd. assured us that the new bike will be more fuel efficient than the earlier one.
EXPECTED DATE OF LAUNCH: Mid of 2015.
EXPECTED PRICE: Nothing official
9. Runner (125cc)
Runner working on a camouflaged product which we got to know to be a new 125cc bike which expected to be revealed during the Dhaka Trade Fair in January 2015.
EXPECTED DATE OF LAUNCH: During the DITF.
EXPECTED PRICE: Nothing official.
10. Hero Café Racer
A very retro 100cc bike from Hero Motor Corp which grabbed lots of interest of our bikers. The café racer looks different and it's a bike of its own identity. Still we are not sure when it will be launch or the price tag of the bike.
EXPECTED DATE OF LAUNCH: Nothing official.
EXPECTED PRICE: Nothing official.
So here we end the expected upcoming list of the Bike In Bangladesh market. We wish to see all of them with attractive features and of course with tolerable price tag. Let's hope for the best.
You might also be interested in