Suzuki Motorcycle Offer June 2020: 20,000 BDT Cashback Offer
Published On 01-Jun-2020 04:05am , By Raihan Opu
Suzuki Motorcycle Offer June 2020
Rancon Motorbikes ltd the sole distributor of Suzuki Motorcycles in Bangladesh has announced a new cashback offer for June 2020. The biggest hit in the Suzuki Motorcycle offer is the 20,000 BDT cashback offer on Suzuki Gixxer (Duel Disc).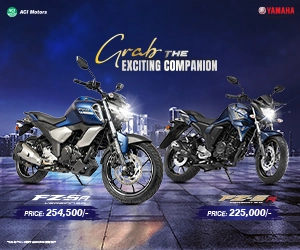 The last 2 months have been very tough for us due to the current pandemic. After a gap of 2 months later most of the offices have opened and so did public transport. The government has announced that public transport will have a raise of fare & as most will carry fewer passengers compare to normal time so getting on a bus at office time will now become even tougher. Having a motorcycle will solve some of the issues as you will be free of most of the chaos of public transport.
Suzuki Gixxer has been the hot cake for Suzuki in Bangladesh. People love this bike for its raw instant acceleration added with that superior braking stability of the bike. You can find more about this bike in our Test Ride Review of Suzuki Gixxer. Current price of Suzuki Gixxer (Duel Disc) will be 1,79,950 BDT from 1,99,950 BDT.
Suzuki Gixxer 155 Review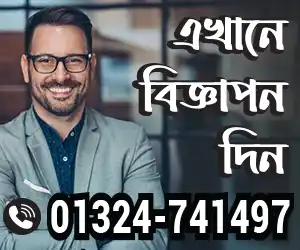 It's not only the Duel disc Suzuki is also giving 10,000 BDT cashback offer on Suzuki Gixxer (Single Disc). The new price of Suzuki Gixxer (Single Disc) is 1,64,950 BDT which was 1,74,950 BDT in the past. For bikers who are more in love with the kitted version of Suzuki Gixxer, Gixxer SF need not worry as Suzuki has also given 10,000 BDT cashback offer on both their edition. Suzuki Gixxer SF (Carburator) now has a price of 2,09,950 BDT while Suzuki Gixxer SF (Fi) has a price tag of 2,19,950 BDT.
These days many bikers who are new or want a more comfortable bike usually choose scooters. Suzuki has Suzuki Access which is a 125cc scooter in the Bangladesh. With the disc version as standard, the new price of Suzuki Access is now 1,40,000 BDT which is a whopping 30,000 BDT less than the original price. Lets See Suzuki Gixxer price in Bangladesh here.
Now comes the commuting segment, a segment which is occupied almost 60% of the market. Suzuki has only one commuting segment motorcycle in Bangladesh, Suzuki Hayate. Hayate now has 2 variants in the market, the base edition of Suzuki Hayate has a price of 84,950 BDT while the Special Edition has a price of 89,950 BDT. You can get this offer in Suzuki Showroom near You.
Creating a value of life isn't easy. But creating life valuable is easy. So I tried to creating value and make an impact. I like to work in a team that is cooperative and helpful. I like to share my knowledge and skills for the betterment of the company. Always find out the opportunities and use in a proper way.
You might also be interested in