Suzuki Motorcycle Bangladesh Is Giving 10000 BDT Cashback On Suzuki GSX 125
Published On 14-Sep-2023 10:58am , By Arif Raihan Opu
If you're a motorcycle enthusiast in Bangladesh, there's exciting news coming your way! Suzuki Bangladesh, a trusted name in the world of motorcycles, is offering an irresistible deal that will make you want to hit the road right away.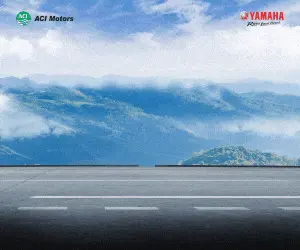 For those looking to embrace the thrill of riding, Suzuki Motorcycle In Bangladesh is providing a fantastic incentive to choose the Suzuki GSX 125, a bike renowned for its power, style, and performance.
With a limited-time offer of 10,000 BDT cashback and a free windbreaker, now is the perfect time to make your dream of owning a Suzuki motorcycle in a reality.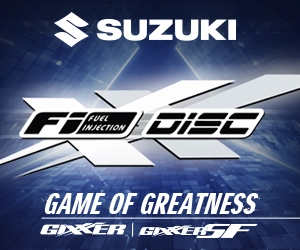 Also Read: MONDOL MOTORS in Patnitala, Naogaon.
Before we dive into this fantastic offer, let's take a moment to appreciate this motorcycle. This motorcycle is not just a mode of transportation; it's a statement. Suzuki has crafted this machine to cater to the needs and desires of modern riders. Here are some of the key highlights of this bike: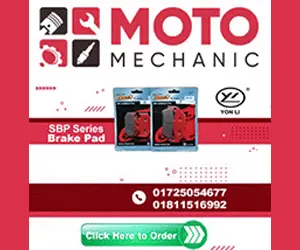 Powerful Engine: The Suzuki GSX 125 packs a punch with its robust 125cc, single-cylinder, air-cooled engine. It's designed for both city commutes and exhilarating highway rides.
Sleek Design: Suzuki's attention to detail is evident in the GSX 125's sleek and sporty design. Its sharp lines, stylish graphics, and aggressive stance turn heads wherever it goes.
Comfortable Riding: Whether you're a seasoned rider or a beginner, this motorcycle ensures a comfortable riding experience with its ergonomic design, well-padded seat, and easy-to-read instrument panel.
Fuel Efficiency: In today's world, fuel efficiency is crucial, and this bike will not disappoint you on the road. It's designed to be fuel-efficient, ensuring fewer stops at the pump and more time on the road.
Safety Features: With advanced braking systems and responsive handling, this motorcycle offers a safe and secure riding experience.
Getting your hands on this fantastic deal is as easy as twisting the throttle on this bike. Simply visit your nearest Suzuki dealership in Bangladesh, inquire about the offer, and choose this motorcycle that suits your style.
Also read: All Bike Price In Bangladesh
The Suzuki GSX 125, with its powerful performance and stylish design, combined with the 10,000 BDT cashback and free windbreaker offer from Suzuki Bangladesh, makes for an irresistible package. For more information about motorcycle prices, tips visit our website. Thank you
Published by Arif Raihan Opu
Creating a value of life isn't easy. But creating life valuable is easy. So I tried to creating value and make an impact. I like to work in a team that is cooperative and helpful. I like to share my knowledge and skills for the betterment of the company. Always find out the opportunities and use in a proper way.
You might also be interested in