Suzuki GSX150 Bandit Feature Review
Published On 04-Oct-2018 10:50am , By Ashik Mahmud
Suzuki Motorcycle Indonesia has released brand new Suzuki GSX150 Bandit. At 2018 Gaikindo Indonesia International Auto Show therefore GIIAS they officially uncovered this new motorcycle. Hence covering the motorcycle feature and other details here is our Suzuki GSX150 Bandit Feature Review. So let's get the detailed featured image of the new Suzuki GSX150 Bandit.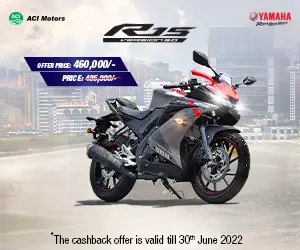 Suzuki GSX150 Bandit – Overview
Suzuki Bandit is the street motorcycle series from Suzuki Motorcycles. The Bandit series is carrying luxury street commuting legacy for around thirty years where the series revealed on 1989.
The series Bandit revealed that time with two different capacities motor with the displacement of 250cc and 400cc. Where after the series released various capacity of motorcycles including GSF1250. So here is the latest and youngest breed that released from Indonesia this August 2018 and its Suzuki GSX150 Bandit.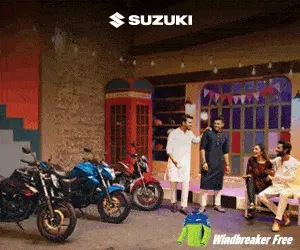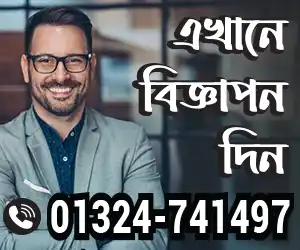 The new Suzuki GSX150 Bandit is a 150cc category motorcycle that comes with 147.3cc capacity engine. Here the significant difference that came with this new youngest Bandit is this engine is single cylinder engine. It needs to mention here that the other and earlier models of Bandit were featured with Inline Four Cylinder Engine.
Hence due to lower displacement it featured with single cylinder. But happy thing is it also carrying DOHC feature which also is the core feature of Bandit series. Therefore the Bandit series is dedicated for comfortable street commuting with availing significant power under the throttle bar. Hence the new GSX150 Bandit is also characterized with that core.
Suzuki GSX150 Bandit – Design, Looks & Appearance
The new Suzuki GSX150 Bandit is a powerful street commuter which is the core of Suzuki Bandit series. Hence carrying that DNA new Bandit designed and featured for comfortable and easy controllable commuting features.
Coming to the mainframe, engine, wheel and suspension GSX150 Bandit hired those directly from Suzuki GSX-S150. But being different category motorcycle it's secondary or the subframe is quite different. Furthermore overall dimensions are inevitably different and tweaked accordingly.
Hence the new Bandit exterior design, looks and appearance is different and it's a brand new motorcycle. At the first look the GSX150 Bandit looks pretty cool with nice and new dual tone color scheme. Here people may have the confusion whether it Sizuki GSX S150 or GSX150 Bandit. But obviously GSX150 Bandit got its own looks & design.
Hence coming to the overall look GSX150 Bandit is quite a bit similar to GSX-S150. But the significant changes come with seat, seating position, headlamp and back panel portion. Therefore considering commuting feature the handlebar position and other riding ergonomics are different.
Here the headlamp and tail assembly of the bike is completely different unit. The new headlamp is designed with Y shape assembly. Here the pilot lamp mounted separately over the headlamp. The headlamp assembly also designed with segmented pits dedicating for high and low beams. Furthermore here all the lights are LED type.
Hence coming to the back panel it's wider underneath the wider seat. The tail lamp also is a bigger unit mounted under the panel and heavy grab rail. Here the rear wheel fender is large and extended to cover the mud or dust properly. Hence coming to the rests like ODO, fuel tank, tank fender, belly pan or exhaust all are same like Suzuki GSX-S150.
Suzuki GSX150 Bandit – Commuting Features
We mentioned earlier that the Suzuki Bandit series is dedicated for comfortable street commuting or cruising simultaneously availing power underneath. Accordingly this youngest GSX150 Bandit is not out of that core.
Here the engine of the GSX150 Bandit is damn powerful. It's the same engine that used in street sports model Suzuki GSX-S150. So Suzuki GSX150 Bandit currently is the most powerful motorcycle in the 150cc commuter motorcycle segment.
Secondly it hired its main chassis, engine and other parts from sports model but those rearranged and thereby made a comfortable commuter. Here the seat is single piece unit that designed for comfortable seating both for rider and pillion. Furthermore the pillion seat height also adjusted so it's more convenient for commuting.
Here the riding position also has changed and now it's upright. Hence the handlebar, foot peg and other control lever positioned in upright mode to ensure comfortable riding and handling. Therefore the new Bandit carries all the advanced feature of a street sports bike and also carrying the Bandit DNA.
Suzuki GSX150 Bandit – Wheel, Brake & Suspension
You know the new Suzuki GSX150 Bandit copied the main frame, engine and other part from GSX-S150. Again it also comes with the same wheel, brake and suspension system like GSX-S150. Here the chassis, rear subframe dimension and has changed. So it comes with different controlling and handling characteristics.
Here coming to the wheel, brake and suspension system all are same in between GSX150 Bandit and GSX-S150. Here the wheel comes with 17" all alloy rims with tubeless tires. Again both the wheels come with same type and dimension of hydraulic disk braking system. So all of these are performance tested.
Coming to the motorcycle suspension system the front assembly of GSX150 Bandit is hydraulic telescopic fork type. The rear unit is mono that unites with swing arm through Pro-Link system. Hence again happy thing is the wheel, brake and suspension system is already tested with previous 150cc models.
Suzuki GSX150 Bandit – Engine & Specifications
We have mentioned several that the new Suzuki GSX150 Bandit hired the same engine like GSX-S150 or GSX-R150. So it's a 147.3cc single cylinder, four valve, four stroke engine. Its water cooled, fuel injected and featured with DOHC system. Hence this 6-geared engine performance is already proved.
You know Suzuki Indonesia has mentioned nothing specific about this motor while revealing it at GIIAS 2018. As every category motorcycle engine performance has some specific power delivery regulations considering displacement and region, so we took that reason of not declaring the engine performance figure.
Whatsoever the story behind the same engine produces 19PS of power and 14NM of torque in GSX-S150 and GSX-R150. So we can expect same or near to this performance figures on GSX150 Bandit. Here again obviously Bandit engine should come with some tweaking or re-tuning for better commuting performances, that's it.
Suzuki GSX150 Bandit – Specification
*All the specifications are subject to change upon company rules, policy, offer & promotion. BikeBD is not liable for the changes.
Suzuki GSX150 Bandit – Commute & Enjoy The Power So readers, that's quite everything about new Suzuki GSX150 Bandit features. You can see it's an all new power commuter from Suzuki Indonesia. The engine of new Bandit is damn powerful as it already tested. Moreover the core feature of Bandit series enhanced the motorcycle's handling friendly characteristics and utility. Therefore Suzuki GSX150 Bandit is more convenient for any age and any kind of rider where sports models are designed for narrow range of rider specific and limited purposes. Hence now Suzuki lovers are free to commute free and enjoy the sheer power with new GSX150 Bandit. Cheers! Also Lets See Suzuki Gixxer price in Bangladesh here.
To see the details of Suzuki Bike prices in Bangladesh and the Suzuki showroom near you visit BikeBD.Com. Stay with us for more update motorcycle news.
FAQ - Frequently Ask Question
1. Is Suzuki Japanese?
Ans- Yes. Suzuki Motor Corporation is Japanese. But now India assembly Suzuki bikes.
2. What motorbikes does Suzuki make?
Ans- Suzuki makes sports, commuter, scooter, cruiser and all kinds of bike.
3. How Suzuki popular in Bangladesh?
Ans- In Bangladesh, Suzuki bikes are most popular for their build quality and performance.
Published by Ashik Mahmud
You might also be interested in