Suzuki Gixxer SF Ownership Review - Mostafizur Rahman
Last updated on 07-Nov-2023 , By Ashik Mahmud
From the day when I learnt riding bike I started riding bike of my dad which was Honda cg 125, Last five year I have been riding Bajaj 100. Now I wanted to upgrade myself to some other bike, the bike which I can enjoy. So I decided to go through 150 cc category being student I wanted something affordable yet Enjoyable. The bike which was in my consideration was Apache RTR, R15, CBR150R, out of these three I was attracted to R15 because I have ridden R15 of my friends and that bike breeze and handles very well. This about my Suzuki Gixxer SF Ownership Review.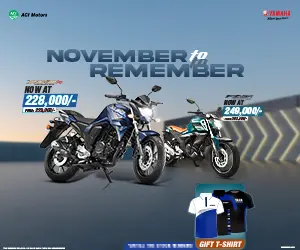 I was about to buy R15 and Suzuki launched Suzuki Gixxer SF the bike was not appealing to me when I saw pictures on internet one day I saw black Gixxer SF on street and it was a turning point of my consideration (Source). But when I saw the figures and specifications it was disappointing for Suzuki Gixxer SF Ownership Review - My requirements
Easy to ride on
Which can handle Corners well.
Good fuel economy
Good looks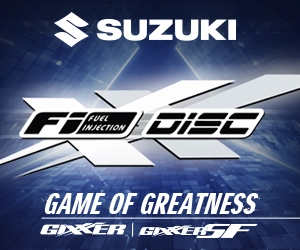 The Gixxer SF fulfilled all my requirements, so I bought one for me. Now I am almost completing the BREAK IN time of bike so now I can Review this Bike. Here is my review for the bike. I decided to take it for a test ride and that bike won my heart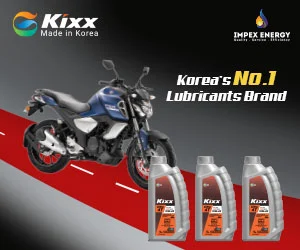 Suzuki Gixxer Video Review
Also read: AL AMIN MOTORS in Cox's Bazar.
Suzuki Gixxer SF Ownership Review - Specifications
| | |
| --- | --- |
| Displacement | 154.9 cc |
| No. of Cylinders | 1 |
| No. of Gears | 5 |
| Maximum Power | 14.6 BHP @ 8000 rpm |
| Maximum Torque | 14 NM @ 6000 rpm |
| Seat Height | 780 mm |
| Ground Clearance | 160 mm |
| Kerb/Wet Weight | 139 kg |
| Fuel Tank Capacity | 12 litres |
| Top Speed | 131 kmph |
Suzuki Gixxer SF Ownership Review - Positive sides
1.Allrounder Overall rating: 3.75 Even though it has some downsides it is still a very fun ride.the best thing about the bike is the low and mid range torque.... .there are times when this bike can outperform 180 or 200 cc bikes especially in the ghat sections
2.Totally Satisfied Overall rating: 4.50 I have reahed 127kmph on my bike but, the vibrations are very less....so very much comfortable
3.The Best among the Best I am riding the Suzuki Gixxer SF since 1.7 year have crossed 20k kms. have used the bike to roughest way possible. Still whenever i step out for ride its exiting as it was on day.
4.Looks No doubt GIXXER SF is stunning looking bike which can turn head easily on the traffic or wherever you take the bike, the front side is like baby busa and from side GSX-R, this bike is very good looking from almost every angle and the design is new so people are also curios to know about the bike specially if you are riding motogp inspired one. However, a bit wider headlamp and broader fairing would be more.
5.Mileage: Here comes the main point for many riders who are looking for the GIXXER SF. * 1st 251 km mileage 44 km/l * Up to 600 km mileage 47 km/l * After 1st service 52-55 km/l The riding condition before 600 km- max rpm 4.5k and after that 7k upto 1600km. So no worries about mileage in this bike you can easily have long ride or weekend ride without affecting your pocket. Good looking but that may lead to more kerb-weight and engine heating as it is an AIR COOLED bike.
Suzuki Gixxer SF Ownership Review - Negative sides
1.Ground clearance: 160 mm. But due to the suspension on the softer side the lower metal part of the bike touches some of the unplanned speed bumps. But a rider can overcome the issue by a bit of practice and a little more air pressure in the rear tyre.
2.Build quality: The ball racer set of my bike got damaged before 6000km. This is not a common problem. But some of the bikes of my time had the same issue.
3.Poor headlight power: You better replace the stock headlight with LED to get good feedback
4.Poor Horn Sound: The horn is hardly audible in Dhaka traffic
5.Quality of plastic: Plastic quality of instrument cluster could have been much better. full of information including a gear indicator.
Suzuki Gixxer SF Ownership Review - Final Words:
All I have to say is, this is a Fantastic Bike for those who want fully faired bike below 3 lac on which they can have fun while riding. The SF corners very well and can easily achieve a triple digit speed. It is a very good package to buy in the market today for what it is priced. Now the question arises why would you pay 10-12K more over regular Gixxer and my answer is-
Due to fairing you can avoid wind blast at higher speed.
Due to fairing you get more top speed.
Due to fairing more down force is available (Not just piece of plastic it is tested and developed on wind tunnel)
Due to fairing more Weight added to front helps in cornering well.
To see the details of Suzuki Bike prices in Bangladesh and the Suzuki showroom addresses near you visit BikeBD.Com. Stay with us for more updated motorcycle news with our Facebook Fan Page & Do Subscribe to our Youtube Channel.
That's all about Suzuki Bangladesh Increase Their Bike Price. You can also see Suzuki Gixxer SF price in Bangladesh and Suzuki GSXR price in Bangladesh & Suzuki Gixxer price in Bangladesh in the website.
So this is all about my Suzuki Gixxer SF Ownership Review of mine. Written-Mostafizur Rahman Rabby
Published by Ashik Mahmud
You might also be interested in