Shocking: CZ Motorbike In Bangladesh Shutdown Their Operations
Published On 15-Mar-2015 05:34pm , By Shuvo
Over the past 3-4 years there have been many Chinese bike companies that have build up in Bangladesh, many came and gone while some and few in numbers survived just because they are providing good quality bikes at affordable prices to the local people.
Most of the companies that came in Bangladesh brought SPORTS bikes and one of recent CZ Motorbike In Bangladesh Shutdown (Source).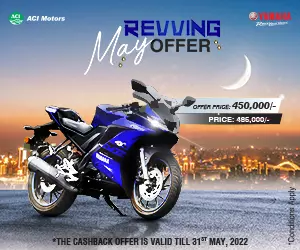 CZ used to bring 4 models, 2 commuting bikes, one off-roader and another sports bike by Bangladesh Motor Bike Manufacturing Ind.Ltd. The reason of the shutdown of the company is still unknown to us, but it has affected the customers badly.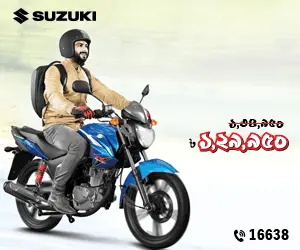 CZ motorcycles were becoming very popular among the young generation of people but by shutting down the company created some questions on what will happen to the people who has bought this bike?
Where will they get the warranty?
Where will they get after-sales service?
Where will they get spare parts of the bike?
Sadly however our questions remained unanswered, but to the people who want to buy Chinese bikes in the future we would suggest that please check the following things:
When you buy a CHINESE bike please make sure that the company from whom you are buying have an INTERNATIONAL AUTHORIZED WEBSITE so that you can get more details about the bike.
Make sure that the company in Bangladesh is doing business for a long time (4-5 years) and also have a factory in Bangladesh soil where they manufacture or assemble the bikes.
The BRAND which the company import is an international BRAND as many times many importer in Bangladesh import LOW-QUALITY CHINESE bikes by their own name and in most of the time the mother company has no identity in the international market.
We feel sorry for the people who have bought CZ Motorcycle as now they are really in trouble, also would like to request that please before buying a bike please do survey on it for some time.
Here are the specification of the bikes CZ Motorbike used to bring
(THE DETAILS ABOUT THE SPECIFICATION HAS BEEN GIVEN BY CZ MOTORCYCLE AND BIKEBD DON'T TAKE ANY RESPONSIBILITY IF THEY ARE WRONG)
CZ Dirt(XL) [table id=179 /]
CZ Sports 150cc Specifications [table id=180 /]
CZ Motorcycle Bangladesh Facebook Page>> https://www.facebook.com/czmotor/
FAQ- Frequently Ask Question
1. Where is the CZ factory?
Ans: Česká zbrojovka Uherský Brod, or ČZUB, was first founded on 27 June 1936 as a branch of the Česká zbrojovka Strakonice armament firm in the small Moravian town of Uherský Brod in Czechoslovakia, now in the Czech Republic (Source).
2. What is the world's most expensive motorcycle?
Ans: The world's most expensive motorcycle is Ecosse Titanium Series FE Ti XX – $300,000
3. Are CZ motorcycles still made?
Ans: Yes, CZ motorcycles still made. Related Article You May Like:
Read By Category:
You might also be interested in