Runner Motorcycles are now officially available in Nepal
Published On 27-Dec-2017 10:19am , By Saleh
Runner Motorcycles are now officially available in Nepal. They are starting the motorcycle business with 7 motorcycles models. Runner Automobiles Ltd is a Bangladeshi motorcycle company which for the first time is exported in Nepal.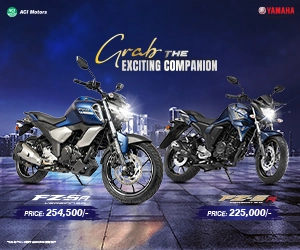 >>Runner AD 80s Price In Bangladesh<<
Runner Bullet Feature Review – Features In features Runner Bullet has a full analog console. A rev counter and speedometer fue
The motorcycles will be distributed in Nepal through Raman Motors. Until now they have appointed 10 dealers in Nepal & in the near future another 20 odds showrooms & service centers will be opening soon. They will be marketing bikes between 80-150cc motorcycles. Just to inform you in Nepal they don't have any engine cc limitation like Bangladesh.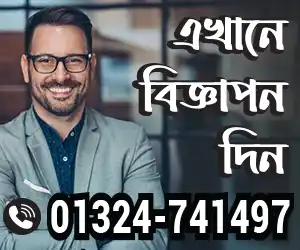 The new motorcycles were unveiled by Chairman of Runner Group of Companies Mr. Hafizur Rahman, MD & CEO of Runner Automobiles Mukesh Sharma & CEO of Raman Motors Mr. Raman Mahato. In a competitive market Runner Automobiles Ltd are targeting good fuel efficiency & easy availability of spare parts.
Runner Motorcycles Ltd is one of the biggest national motorcycle companies in Bangladesh. They have around 200 dealers & their factory in Mymensingh. These are the 7 motorcycle models which they will launch in Nepal.
Bike RT.
Kite +
Cheetah
Royal +
Bullet
Raman Motors also announced that they are planning to bring higher cc motorcycles between 180-200 cc bikes from Runner in Nepal. Runner Motorcycles will provide 6 years warranty on their bikes & as most of the bikes which are sold in Nepal are between 80-150 cc.
Raman Motors are targeting 2% market share of Runner motorcycles in the first year. They are also planning to manufacture Runner Motorcycles in Nepal soon. Runner motorcycle is giving away Winter Carnival Offer in Bangladesh for the month of December 2017. The discount range is of around 8000-10,000 BDT currently.
Runner Motorcycles are now officially available in Nepal is a moment of pride for the Bangladeshi bikers. As for the first time a national motorcycle company is importing motorcycle in Nepal & we hope in the near future they will also export in other motorcycles in subcontinent. Thank you all. For further updates keep visiting our website and subscribe to our BikeBD Youtube channel, and also eye on our BikeBD Facebook Fanpage. To see the details of Runner Bike prices in Bangladesh and the Runner showroom addresses near you visit BikeBD.Com.
You might also be interested in