Roadmaster Is Giving Bike At Zero Percent Down Payment!
Published On 05-Feb-2019 04:33am , By Ashik Mahmud
Roadmaster Motorcycle Bangladesh has started giving installment facility with Zero Percent Down Payment on all of their motorcycles in Dhaka city.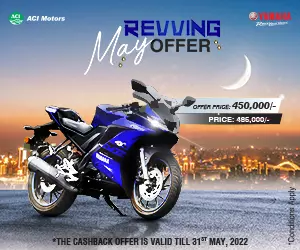 Roadmaster is a Bangladeshi Motorcycle Company. They started their journey in Bangladesh a few years back and soon introduced some really game changer bike in the market. Recently, they have announced some really good news for the bikers of Bangladesh who were looking for bikes to buy with installments.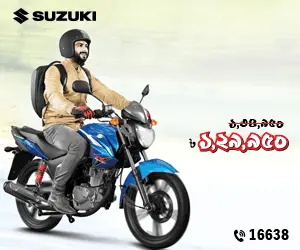 Roadmaster is giving the opportunity to buy a bike with probably one of the easiest and best method currently in the market. They are giving the opportunity to buy a bike on installments with Zero Percent Down Payment. Also the biker can have the installment facility for 12 or even 24 months! A customer can buy any Roadmaster Motorcycle model on installments, including the flagship bike of the company, Roadmaster Rapido 150.
The process for buying a bike in installment is really simple. Some documents are needed to be submitted when buying the bike on installments.The first document is the NID and the pictures of the customer. There must be two guarantors along with their necessary documents like NID, Job ID, and Pictures. Then there is the Bank statement of the Salary statement of the Customer for the past three months, which should be submitted along with the Electricity Bill copy of his/her residence. If the customer is a businessman, he must submit photocopies of TIN and Trade License. Bank Checks need to be submitted when buying the bike on installments. The bike bought with installment facility must be used inside Dhaka city, as the biker may need to show the bike whenever the Audit Dept. requests. The Customer can pay the amount in installments up to 24 months.
The Installment Facility at Zero Percent Down Payment Roadmaster is giving is really an interesting offer for people who is low on budget or job holders who can easily pay installments per month. Currently this Zero Percent Down Payment installment facility is available at their Banani Showroom. Anyone who is interested in the Installment offer can contact their Showroom for more details.
Roadmaster Showroom:
ROADMASTER MOTORS H-89/2, NEW AIRPORT ROAD, KAKOLI, BANANI DHAKA MOBILE: 0197 66 99 628
It is really a remarkable offer from Roadmaster as they are giving this Installment offer At Zero Percent Down Payment in all of their models. Hopefully more motorcycle companies will come forward with facilities like this in the future.
Published by Ashik Mahmud
You might also be interested in