Roadmaster Rapido Test Ride Review By Team BikeBD
Published On 14-Feb-2018 10:27am , By Ashik Mahmud
Roadmaster Rapido Test Ride Review
Roadmaster is a Bangladeshi motorcycle brand.They are one of those few companies who put MADE IN BANGLADESH tag on their motorcycles. They have become very popular with their commuting product like Roadmaster Velocity & Prime & added to that these days the vibe grew on their most premium 150 cc motorcycle. We bring you the Roadmaster RapidoTest Ride Review By Team BikeBD .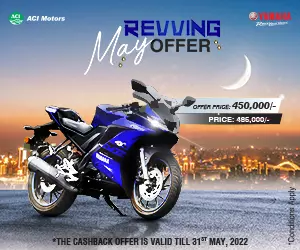 To start with Roadmaster Rapido is a 150 cc motorcycle which has some exclusive feature hardly found in any Indian motorcycles in this segment. We can tag this bike as a Naked Sports bike due to its characterize. Roadmaster Rapido Test Ride Review By Team BikeBD - Engine & Gearbox
150 cc Single Cylinder air cooled engine.
The engine has 2 valves & fuel supply is carburetor.
13.6 BHP @ 8500 RPM.
12.2 NM of Torque @ 6000 RPM.
5 speed gearbox.
It has both kick & self starter.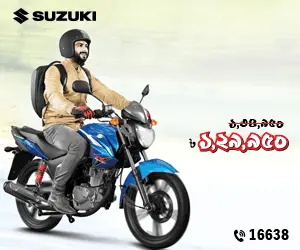 >> Roadmaster Rapido 150cc Review - Roadmaster Rapido Price <<
The engine of the bike is solid, but the best thing about it is the noise it makes through its duel exhaust. I think bike produces one of the best sounds of any 150cc air cooled engine in Bangladesh. Gearbox of the motorcycle is hard. In our test of 2000 km we found out that at times the gearbox of the bike stays hard & needed to be adjusted with the clutch setting. Also because this engine is made by Zongshen, engine reliability won't be too much of an issue. Zongshen is one of the most renowned Chinese motorcycle company.
Roadmaster Rapido Test Ride Review By Team BikeBD - Features & Styling
Extended fuel tank air scoop.
Parking Led lights on the tank scoop which emits all the time when ignition is on.
Pipe handle.
Standard switch gears.
LED indicators.
Rear tyre mud guard.
No split seat.
12 litres fuel tank.
Half chain cover.
Twin exhaust.
Full digital speedometer which changes colour.
Dry weight 139 kg.
14 litres fuel tank.
From the front the bike is aggressive & muscular. In terms of styling they didn't keep any loophole, wherever they found a place they added the bits to make the bike looks as good as possible. Tail section of the motorcycle is curved very well to make it look heavy, the whole bike is bigger & taller than many commuting motorcycles in this segments. When you see this motorcycle for the first time it will be very hard to swallow that this is actually manufactured in Bangladesh. (Apart from Engine & Chassis).
Roadmaster Rapido Test Ride Review By Team BikeBD - Wheels, Brakes & Suspensions
Front telescopic suspension.
Rear mono shock suspension.
240 mm front disc brake.
200 mm rear disc brake.
CBS system.
130 specification rear tyre.
Alloy wheels.
Tubeless tyres.
The typical questions which many people will ask whether such a big bike will be able to get itself stand, run & stop on the road on good time. To support that Roadmaster Rapido is equipped CBS (Combi Braking System) in the bike. This helps to stop the bike faster & efficient way & those tyres also give too feedback.
>> Roadmaster Rapido 150cc Full Specification <<
Roadmaster Rapido Test Ride Review By Team BikeBD - Riding Experience Let's start with the sitting position, it is not commuting but more like a sporty off roader motorcycle. You have to spread your hand a lot in this motorcycle. Rear view mirrors are in an OK position for seeing any vehicle behind us. Riding in the city is fun with short wheelbase the bike corners well but not good for high speed cornering but at low & medium speed the corning ability is good. You can maneuver the bike through traffic easily.
Feedback from both the suspension are lovely if you ride alone, yes for the first 1000 km those will be a bit hard but with due time they will warm up & give you good feedback. I think due to higher diameter of the front suspensions even on bad roads they give good feedback. If you ride alone then you won't face much trouble but if you ride with a pillion then the feedback from the rear suspension minimizes. Although it may seem that sitting with a pillion might be difficult but in the real world it isn't the case. Add to that there are two grab rails for the pillion rider to seat.
Now the biggest problem I think about the motorcycle is the SPEED! With a weight of 140 kg & fat 130 section tyre & being a naked bike which isn't aerodynamically efficient the top speed we managed to get during our test was 115 km/h. The tyre grips are good for high speed cornering but we have to talk separately about the brakes. The brakes are ferocious. Because they are CBS if you press the foot brakes very hard then you will end up locking the rear wheel. You need to apply smooth braking on the bikes. Tyres could have been a bit stickier that would have made the bike's controlling & riding at high speed better.
In some way the bike reminds me about Yamaha M Slaz. It rides like one & it does feels like one, yes the build quality aren't as a Slaz but in terms of riding compatibility there is a match. Off roading feedback from the suspensions are pretty good, you can find the confidence in it but you need to be careful with the brakes. For short people riding this motorcycle day to day might be an issue. There isn't any ready pickup in this motorcycle; it picks up speed 0-80 km/h quickly but after that the bike struggle to pick up the speed. Mileage we got in this motorcycle during our testing was 35 km/l in Dhaka city while on the highway you can get pass 40 km/l.
You need to make sure that you always pick up good quality fuel or the bike's carburetor will create some issue on riding, sometimes on hard acceleration the carburetor shake hence giving a feeling that the bike isn't getting any fuel supply. To me this is one of the best motorcycle from any Bangladeshi manufacturer, I really like it too much, it reminds me of my most favourite bike which I tested for BikeBD, Race Fiero 150FR. A halogen headlight gives good feedback both in city & on the highway. Those parking lights on the tank air scoop can be a bit concentration breaker at night times but once you ride it regularly you will get use to it.
This is raw machine which can't be tamed by many & the best part of everything is that this is manufactured by a Bangladeshi motorcycle company. This is not a commuter motorcycle but a naked wild animal. Yes it lacks speed & probably better mileage among its competition but it overcame those by its crazy attitude & most importantly a bike that is alive. Finally with a price tag of 153,900 BDT I doubt there are too much to complain if you want a mental motorcycle.


That's all for our Roadmaster RapidoTest Ride Review By Team BikeBD. Very soon we will publish the video review of this fantastic motorcycle. For this Test Ride we want to thanks Race for being our Accessories partner & MUV for being our Ride Sharing Partner.
Published by Ashik Mahmud
You might also be interested in