Ownership Review On Hero Honda Hunk By PIKLU
Published On 10-Jun-2014 09:05am , By Shuvo
Hello BikeBD fans. This is Piklu from Mirpur, Dhaka. Today here I'll like to present my Ownership Review on Hero Honda Hunk. In this review I will try to share my personal views and experience on Hero Honda Hunk which I am riding for the last 3 years.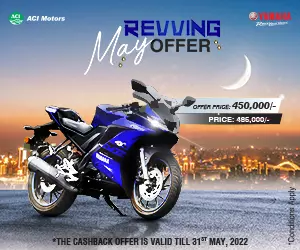 Ownership Review On Hero Honda Hunk By PIKLU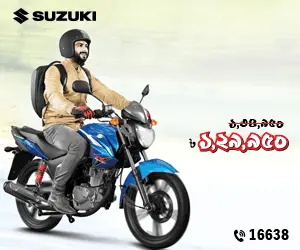 Back Scene:
My passion for biking started from my early age. Though I am very much passionate about motorcycle, but in reality I have not ridden wide variety of bikes till now. But I do follow all the new bike techs & reviews on motorcycle blogs regularly.
As I am not a habitual writer so I did not followed here the conventional style of motorcycle review rather then shared only personal and very much practical experience gathered riding my Hero Honda Hunk. But I can assure you this review can help you at least a little to know the Hero Honda Hunk with its pro, cons, maintenance etc. So let's ride over my review.
Genre of My Hero Honda Hunk:
I bought my Hero Honda Hunk on 2011 from one of my friend. It was with the digital odo meter with single disk on front wheel. When I bought it was aged just about 3000km with odo. And today it is aged about 21000 km on the console.
The beast is blazing red colored. You know it is a 150cc bike with 5 speed transmission and its specification is quite well known to all biker. So I am comfortable not to go for the techs.
My Territory:
I bought my bike especially for office commuting and for some weekend fun ride with friends. When I bought the bike I did not tried for any assessment or any market research on other bikes as it was ready & easy available before me with my friend.
And I was really in love with Hunk since it was frequently seen in front of me while my friend riding the beast from earlier 2011.
Cosmetic Modification:
After buying the bike I did some modifications on my Hero Honda Hunk. I pulled out the front console shade (the shade with the odometer) and replaced the rear tire with 120/18 Dunlop tire. I replaced the rear stock tire because Hero Honda Hunk comes with 100/18 tire which sometime skids when I rides with nominal speed of 60 kmph.
To me the Dunlop 120/18 tire is good enough & it doesn't skid and grips well on the road. So from my experience I would like to recommend all the Hunk user to do the same. But I think it has a little bit affect on the mileage due to the increased friction with the road. But you will agree with me that, safety is first.
I think removing the Odo shade gave the bike a more naked look & I really like it. I also have removed the chain cover due to the fatter tire installation and I am really very much happy with that.
My assessments on Hero Honda Hunk:
Friends I am with my since Hero Honda Hunk about three years and rode about 18000km. Within this period I have experienced my Hunk enough. From my experience with Hunk I found some pros & cons of it, which may vary considering different rider & their consideration. So let's take a look on some of them.
To me the 1st gear working span is very short. 2nd gear is smooth enough & can go up to 4000 RPM. 3rd and 4th gear delivers almost same power where the real power comes out while you are with 5th gear.
My top speed is 109kmph on airport road till today. The positive side of this bike is its smooth single cylinder silent engine. You can definitely feel the power of the engine just on you have started riding. You can easily touch 0-50kmph within 5 seconds.
The bike requires very minimal maintenance. I do change the engine oil after every 800/900 km of ride. I would recommend Caltex Havoline 10w30 for this bike as this is one of the best engine oil for smoothness, temperature control from my concern. But I don't know why the mileage reduces about 5/6kmpl while using this engine oil. Whatever, I consider for smoothness rather than the mileage. I also have experimented with 20w40 engine oil (not recommended by Hero) and my experience is, the engine becomes smoother using 20w40 rather than 10w30.
From my calculation I found my Hunk mileage about 28/29kmpl. But I am quite satisfied considering its power delivery.
Braking and handling of this bike is better than any 150cc motorcycle available in the market due to its weight to dimension ratio.
It weighted around 151kg (considering fuel & engine oil). Due to such heavy weight the bike is quite lazy in the lower RPM, but it responses superb in the higher RPM.
The engine is super smooth I have mentioned earlier. So it doesn't vibrates even over 8000 RPM, The bike doesn't shake in highway & stays stable due to its heavy weight.
I have mentioned earlier that Hunk is little lazy with lower RPM. So if you are a daily commuter on jammed road with heavy traffic like Dhaka city then you will definitely be irritate pulling the clutch & shifting the gears up & down. So you have to be habituate with this.
From my concern its chain sprocket alignment slacks very frequently. Please do adjust the alignment very frequently. And try to replace with original one from Hero dealer when needed. Non-branded set doesn't run long.
I have made my Dhaka-B.baria trip with my Hunk. I found it superb smooth in the higher RPM, which means you can continue with 5th gear for long time. So it is perfect for long riding & cruising. So it can serve you both in city & highway.
Recommendation For Enthusiasts:
There are many 150cc bikes in the market. But till now I am very much beloved & comfortable with My Hunk. I never thought to sell my beast out. I have certain recommendation for the bikers who wish to buy Hunk. If you are not taller than 5'.6" please don't go for this one.
This is little bit higher than other bike and the weighted quite heavy. May be Hunk is less fashionable than the Yamaha FZS or more fashionable than Honda CB Unicorn, Bajaj Pulsar 150, which really depends up on riders choice. If you are above 5'.6" feet and like a smooth engine with lower maintenance bike then you may go for Hero Honda Hunk. Hunk will never disappoint you.
So friends, that's all from my little experience with Hunk. Wish you will like my Hero Honda Hunk review & share your thoughts with bellow comment box.
With Regards
-Piklu
You can send us your motorcycle ownership review too. Share your experience and moments with your bike via our blog. You can write in Bengali or English or, both. Click here for a guideline on how you should write you ownership review and then send your ownership review to articles.bikebd@gmail.com
You might also be interested in