Motorcycle Riding Training For Female In Bangladesh
Published On 29-Nov-2018 10:46am , By Ashik Mahmud
ACI Motors Ltd the official distributor of Yamaha motorcycles in Bangladesh is going to inaugurate Motorcycle Riding Training for Female in Bangladesh.
Motorcycle Riding Training For Female In Bangladesh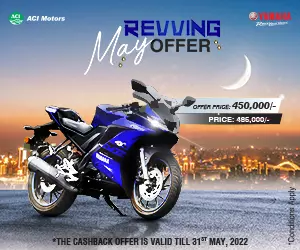 Motorcycle Riding Training is a daylong event will be held at BG Press Ground, Shahid Tajudding Ahmend Avenue, Tejgaon, Dhaka. For the first day event, there will be around 36 female riders who will get the training. The program will start from 10 AM in the morning till 5 PM. During this time they will training to around 42+ female bikers. Not only they will give training but they will also do lots of activities.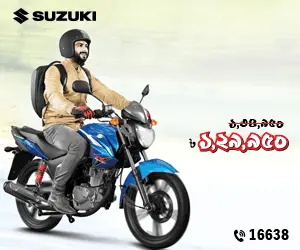 The whole training will take place in 4 levels
In the first level, Yamaha will give the bikers knowledge about a motorcycle.
Then they will teach how to ride a bike properly
Here more training will be given on braking.
In the final test, there will be training on a test which happens in BRTA.
Those who are interested to take part in the training have to complete registration online and fill up the form. Only those who will get confirmation through SMS with time & place they could participate in this training session.
Motorcycle Riding Training For Registration Click Here
This training program will be conducted by trainers those trained by "Yamaha Riding Academy" . Those bikers who will complete all the 4 levels successfully will get a certificate by Yamaha Riding Academy (YRC).
Yamaha has been working on riders training for a very long time. Over the past years they have been providing training to the bikers at this very ground to both male & female bikers but this time they will be providing training to female bikers and hope in the near future they will provide to male bikers as well, also hope in the coming years they will organize in other big cities.
These days we can see more & more female are riding motorcycles or scooters instead of using public transport. Scooters are most convenient, easy to learn & most important of all it is economical. Yamaha now has 3 scooters line up for the Bangladeshi bikers in Bangladesh.
Published by Ashik Mahmud
You might also be interested in