Moto Solution: An Online Motorcycle Market
Published On 10-May-2020 07:57am , By Raihan Opu
Moto Solution is an online platform for motorcycle Sales, Service, Spare parts & Riding Accessories. Currently, they are situated at Mirpur, Dhaka. This is an online motorcycle selling platform from where a biker can order his motorcycle online and get delivered to his home. Currently, this service is only available in Dhaka city but soon they will spread in other parts of Bangladesh.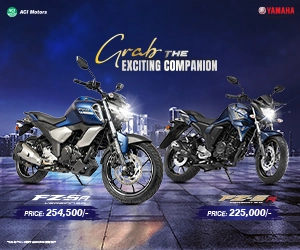 Due to the Covid-19 pandemic going to a showroom & buying a motorcycle is a bit tough thing so you can order the motorcycle now online and then Moto solution delivers the bike to your home. Also, most of the time we have too much pressure of work on our shoulders so going to a showroom and choosing a bike can sometimes become a bit of a hassle for us.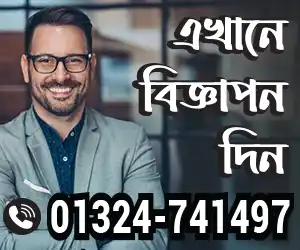 As of today, they are offering this on Lifan, Benelli, Keeway, Suzuki & TVS motorcycles. Generally, most major motorcycle companies are going for the 3S center, so you can only buy one particular brand of motorcycle under one roof, but in Moto solution you will be able to see many other brands in the same place, hence it will be easier for you to choose which one to buy. Now the question is why buy a motorcycle from Moto solutions?
You can buy online and they will deliver the bike to you (only in Dhaka city at the moment)
You will be getting many other brands of the bike under the same roof. (currently Lifan, Benelli, Suzuki, TVS, FKM)
Moto solution will also provide spare parts
Moto solution will provide FREE or Paid service
Moto solution will give discount offers & gifts free with the purchase of every motorcycle.
Moto solution will also have a small section for motorcycle accessories like helmet, jacket, gloves, essential for bikers.
Due to the Eid ul Fitr, they are providing a huge discount offer on Lifan motorcycles, which includes a discount of up to 19,000 BDT. You can easily get this discount offer by clicking on the Booking Form: Click Here
MotoSolution Details
Address: 167/21 Matikata, Dhaka
Phone Number: 01933334443
Business Hours: Saturday – Thursday: 10 AM till 8 PM
Creating a value of life isn't easy. But creating life valuable is easy. So I tried to creating value and make an impact. I like to work in a team that is cooperative and helpful. I like to share my knowledge and skills for the betterment of the company. Always find out the opportunities and use in a proper way.
You might also be interested in