Mobilizing Community Development By BHL
Published On 12-Feb-2019 06:30am , By Ashik Mahmud
On the afternoon of 10th February Bangladesh Honda Pvt Ltd(BHL) handed over the keys of 10 motorcycles as a philanthropic courtesy to support community mobilization of IOM.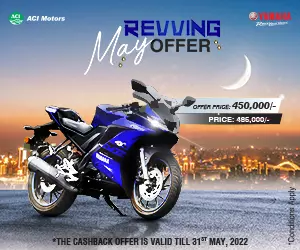 Bangladesh Honda Pvt Ltd (BHL) is one the leading motorcycle brand in Bangladesh. With the joint venture with Bangladesh Steel & Engineering Corporation under the Ministry of Industries of the Peoples Republic of Bangladesh & Honda Motor (HM) Company Limited created a 30:70 joint venture in Bangladesh. The company started their journey on 4th December 2012 & last year they inaugurated their factory at Abdul Monem Economic Zone, Char Boushai, Gazaria, Munshiganj district, Dhaka Division in Bangladesh.
BHL was there in Cox's Bazar to stand for peace, humanity & community developments with mobility & supporting with 10 units of motorcycles. They gifted 6 units of Honda Livo & 4 units of Honda CB Shine.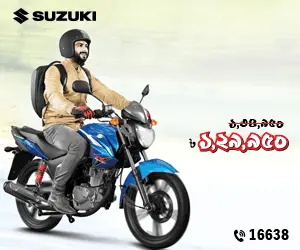 Mr. Yuichiro Ishii, MD, and CEO said in his speech "Honda always serves people in expanding their daily life's potentiality with freedom of mobility to make people's lives better. We've always known that business success isn't measured solely by our products, but also by our efforts to make the world better. Honda strives to enrich the social and economic well-being in communities and IOM is supporting for enhancing the same objective. We appreciated IOM for their cordial support to community development.
Mr. Ishii also said, "Bangladesh Honda is committed to offering the highest-quality products at reasonable prices while contributing to society by providing people with the joy and freedom of mobility. Through these efforts, BHL will strive to be a company that society wants to exist in Bangladesh. Driven by a strong passion, the company will take on new challenges to fulfill this mission".
Mr. Shoichi Sato, Director, and Chief Production Officer said, "Honda's 2030 Vision states 'Serve people worldwide with the joy of expanding their life's potential' and 'Lead the advancement of mobility and enable people everywhere in the world to improve their daily lives.'
Bangladesh Honda Private Limited (BHL) Managing Director & CEO Mr. Youichiro Ishii handed over the keys of motorcycles to Mr. Manuel Moniz PEREIRA (Deputy Chief of Mission, IOM), the programme at Honda Exclusive Authorised Dealer, Hossain Motors, Taraonair Chara, Main Road, Cox's Bazar. Mr. Mohammad Abul Kalam, NDC, (Refugee Relief and Repatriation Commissioner (RRRC), Mr. Mirza Md. Iftekhar Ali (Designation- Executive Engineer, LGED), Director & CPO of BHL Shoichi Satoh, Head of Finance and Commercial of BHL Shah Muhammad Ashequr Rahman, Mr. Damon ELSWORTH (SMEP Operations Manager, IOM), and Mr. Timothy Connolly (SMEP Project Manager, WFP), Fiona MACGREGOR (Public Information Officer), Masiur RAHMAN B.M. (National Liaison Officer) and Shintaro HIGASHIYAMA (Programme Support Officer) were also present on the occasion.
Published by Ashik Mahmud
You might also be interested in